Just like a wedding dress with poofy sleeves, we decided an update was in order for our magazine, website and content. Our makeover so far goes like this:
THE LOOK
Logo: We updated our logo to more of a classic design, and the magazine and website with it.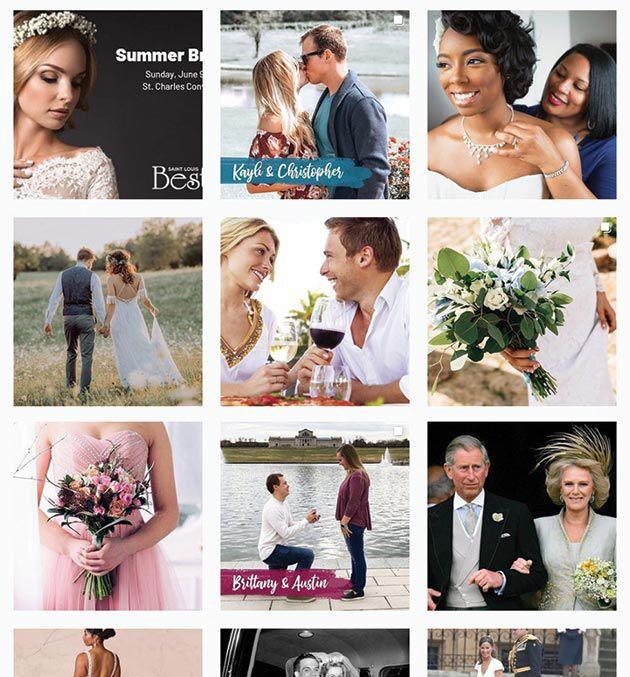 Website: We redesigned and reorganized our website to make it easier than ever for you to locate the resources you seek. There are now three main sections: Announcements that contain your free engagement and wedding announcements. Trends contains Food, Fashion and Flower content and photos; Wedding Stories feature local wedding pictorials; Ideas & Essentials have the planning tools and tips you may need to stay organized and be inspired. Visiting the Events and Promotions page is a must! You don't want to miss entering our contests and prize giveaways (win a honeymoon!) as well as wedding show and music events. Promising Partnerships lists tips and advice from bridal retailers in the area.
Keep an eye out for our Instagrams of the Week to see if your friends' weddings are featured in this weekly collection.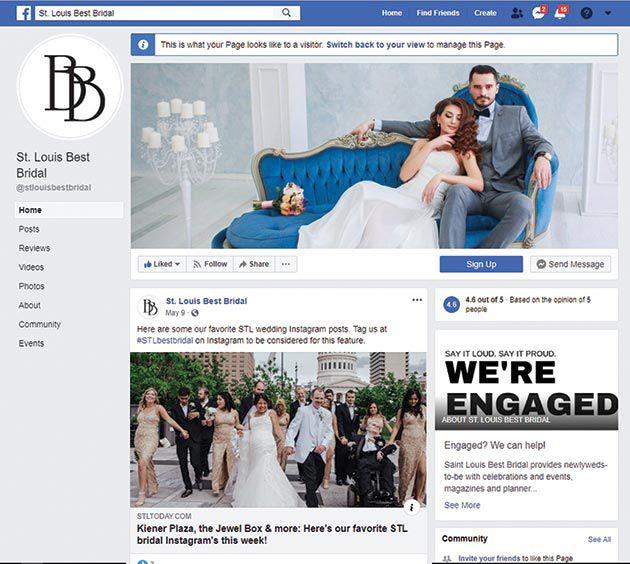 THE CONTENT
Social: You'll notice that both the magazine and website contain more photos giving lots of ideas quickly. Visit our Instagram page weekly to see if your wedding or engagement announcement was posted. Friend our Facebook page for inspo and to keep up with all of our events and activities. Scroll through our Pinterest boards to visually create the wedding you've always imagined.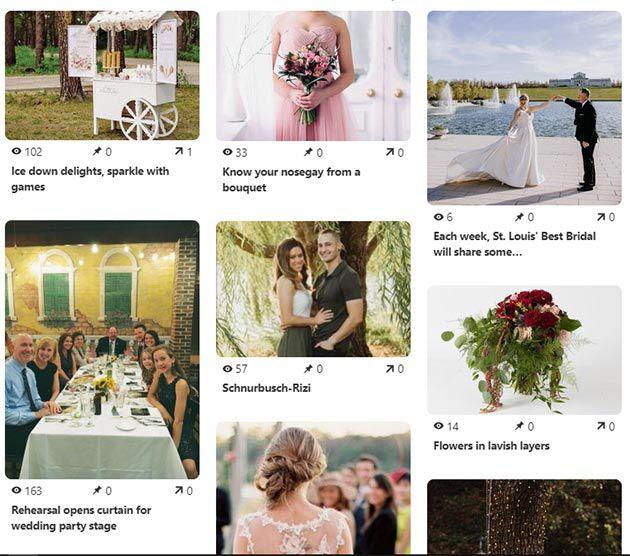 Newsletter: The newsletter makes it easy for you to keep up-to-date on our featured content, photo collections and events and promotions. Sign up and be automatically registered for a weekly prize.
EVENTS AND PROMOS
Events: Our wedding shows are a must for the newly engaged. Get a first-hand look at food, attire, flowers and talk to DJs, photographers and other wedding experts. You will not leave without gaining valuable resources and ideas.
Promotions: Our always-popular cake dive for brides was held on June 9 and the groom's cake dive takes place on Sept 17. In both promotions, ten winners of our photo contest searched face-first inside a giant wedding cake to find an all-inclusive trip, flowers, a tuxedo rental package and more from our generous sponsors. Talk about a sweet reward!
Visit often for upcoming events and contests.