A big part of making your wedding day the best day ever is ensuring all of your loved ones can take part in the joviality. Make sure that each part of your once-in-a-lifetime celebration is accessible to all with this helpful checklist.
Finding a ride requires more than choosing a flashy vehicle, considering capacity and confirming availability. Always make sure to double-check that your chauffeur is professionally trained, whether or not a tip is included, what the vehicle will have stocked – and if the ride is handicap-accessible.
Locally, GEM Transportation and JED Transportation offer a wide-ranging fleet, including vehicles that are ready to transport people of all abilities. St. Louis' public transportation system also offers wheelchair access.
JED Transportation, 5800 Fee Fee Road, Hazelwood, 314-429-2200, 636-928-5466, jedlimousine.com
Be prepared to ask if your venue is able to provide ramp or elevator access to your special celebration. Confirm that parking is either nearby or that the venue provides shuttle access, so that any guest who has mobility challenges will be less likely to feel fatigued on entering the event space. Seating layouts should also take into consideration people who have mobility challenges, with adequate personal space to accommodate wheelchairs, walkers or service animals.
Events at Baileys' prides itself on offering handicap-accessibility at its two downtown event spaces, Willow, which offers rustic elegance, and Slate, which features a modern layout that encourages event design creativity.
Slate, 1015 Locust St., St. Louis; Willow, 321 N. 10th St., St. Louis; 314-899-0430, eventsatbaileys.com
Out-of-town guests with accessibility challenges will appreciate lodging that caters to their needs. So when you book a rental or a block of rooms at a hotel, first determine if the lodging offers ramps and elevators, as well as handicap-accessible bathing facilities. Some might offer limited shuttle service, so be sure to inquire if it, too, is wheelchair-friendly.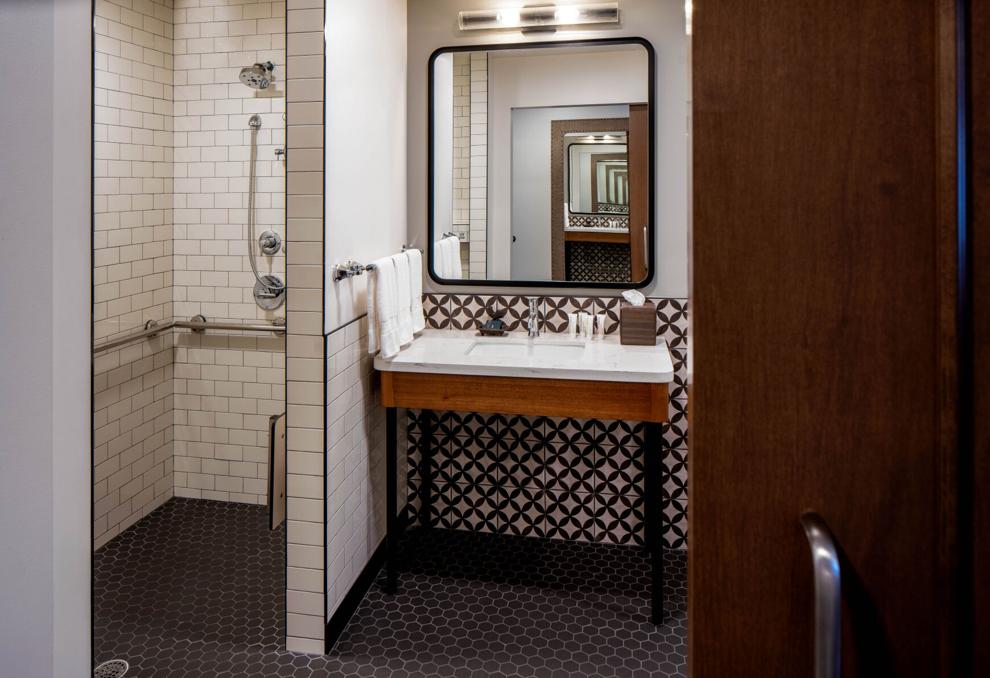 The Last Hotel, centered in downtown St. Louis, complies with the Americans with Disabilities Act of 1990, with roll-in accessibility and technology assistance for the hearing impaired.
There are lots of ways to include every guest at your big day, from posting clear signage at the event site to providing adaptive devices, and your wedding planner can work with your vendors to take all possible measures into consideration.
But the best way to ensure your guests will feel comfortable on the "day of" is to ask them directly. Include a fill-in-the-blank section on your RSVPs, inquiring if each guest has a special request for accommodations. This simple, thoughtful gesture will set the mood for your sweet, inclusive wedding celebration.