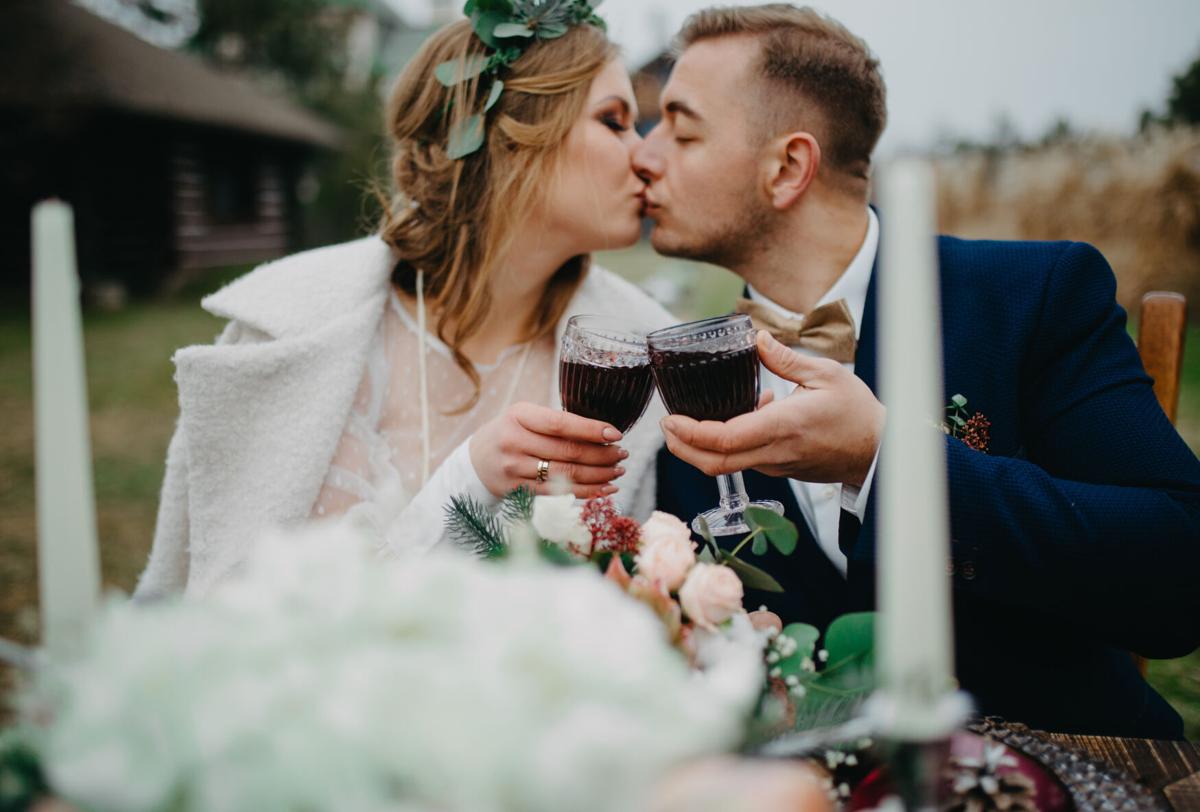 Your menu is set – and maybe you've even settled on a custom cocktail – but what about those who prefer their drinks sans ice? Stations dedicated to warm beverages are becoming an increasingly popular way to add a personal or seasonal touch to your big day – and can also provide the best options for those who prefer something nonalcoholic.
Although it's fairly common to provide an after-dinner coffee offering, there is plenty of room to get creative with your cup of joe, as well as other hot drinks, with or without alcohol. As we make our way into the colder months, curl up with your favorite mug and consider these ideas:
Think Outside the Coffee Cup
Not a coffee fan? Not a problem! There are plenty of warm drinks ready to sip into the spotlight. Hot tea is a great year-round alternative to coffee that provides both caffeinated and decaf varieties. Planning a fall fête? Consider warm apple cider or even a mulled wine featuring a full-bodied red from a local winery such as Stone Hill. If you are thinking about a winter wedding, a festively decorated hot chocolate bar is a welcome addition, and having hot toddies ready for your guests at your cocktail hour as they come in from the cold? Yes, please!
Regardless of your beverage choice, you can stock your station with personalized drink accessories like cocktail napkins and stirrers to tie in to your color palette. Going the coffee route? Consider custom drink sleeves featuring fun facts about you, your S.O. and your bridal party. And to really top your java off, you can add a monogrammed design to the top of each cup.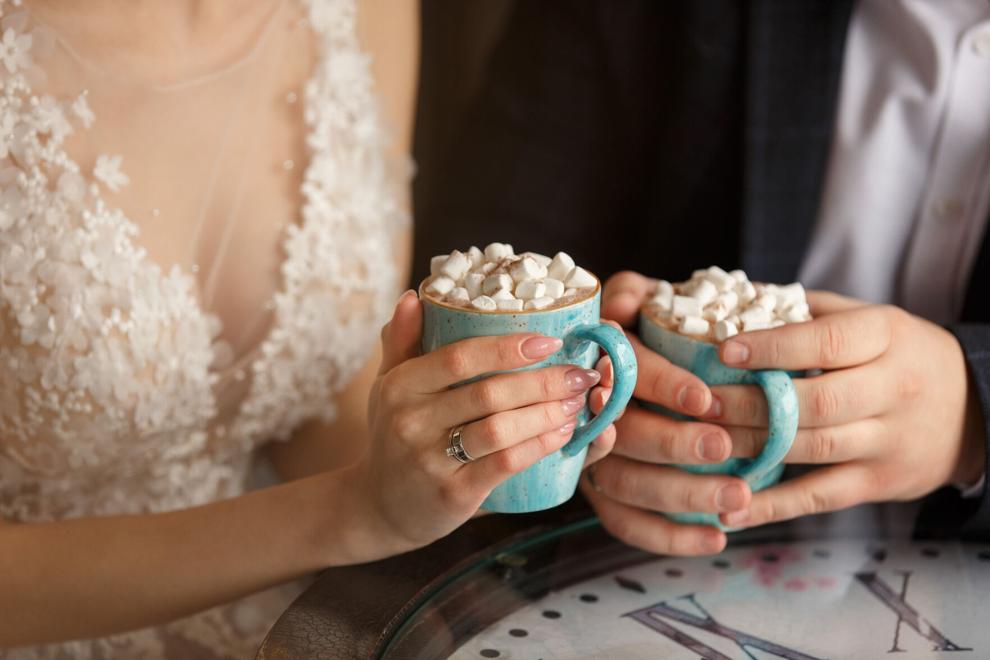 Much like a bloody mary bar, the magic of a good beverage is often in the extras. Think chocolate spoons or peppermint stirrers for a hot chocolate bar, edible flowers for tea or even a mini donut skewer or other snack toppers. If you're going the coffee route, provide some craft syrups, and let your guests be their own baristas.
If you want to provide warm drinks without the hassle, you can decorate a self-serve stand featuring a few Keurig machines and a variety of K-Cups to cover all your bases. Looking for self-serve with a little more pizazz? Take advantage of the hot chocolate bomb trend by incorporating products from a local business like Des Peres chocolatier Bijoux, and let guests of all ages have a little fun.
If you and your partner had your first date at a coffee shop or just have a favorite spot to visit together, consider bringing in a favorite barista or even a mobile coffee cart from a local company like Living Room Coffee & Kitchen. Depending on the company, you can create custom coffee drinks, provide pour-over demos and highlight local companies.