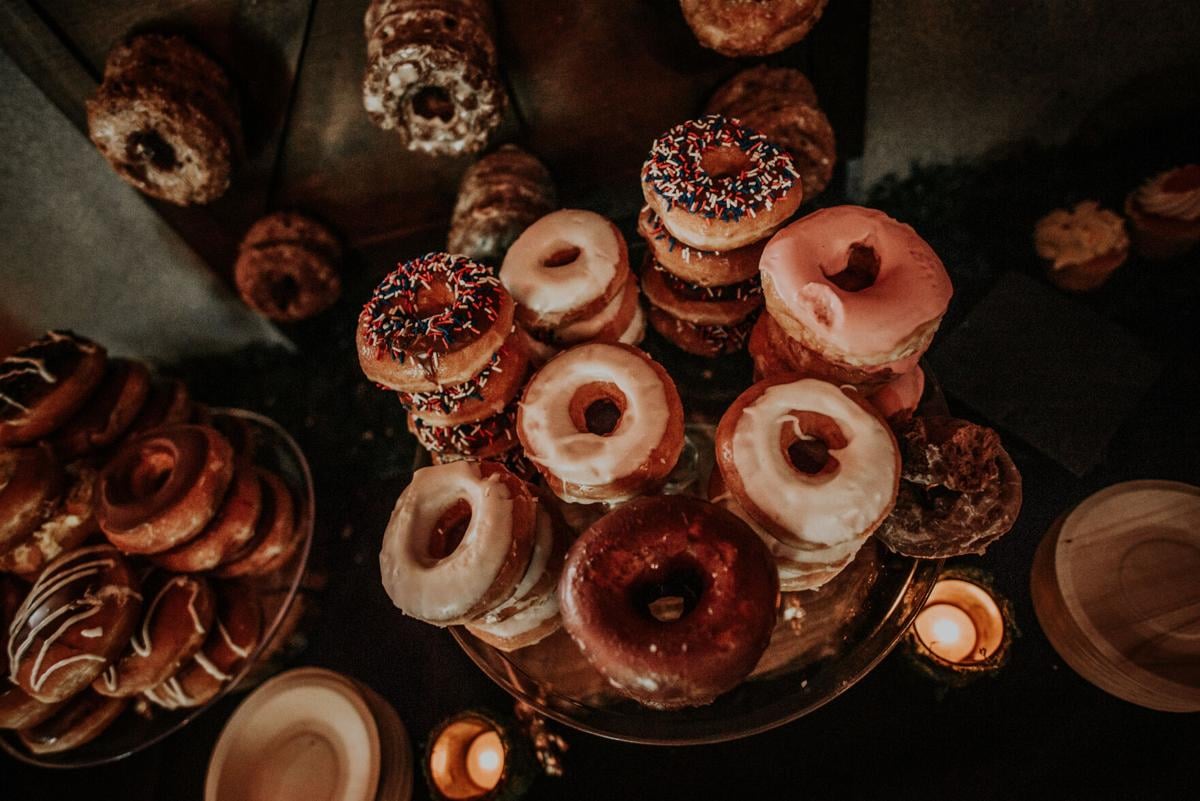 If you love the idea of capping your party with some serious St. Louis style, consider tapping one of the local dessert experts below. Your guests – and your sweet tooth – will thank you.
If you're throwing a warm-weather wedding (and even if you're not), few things will sound as good to your guests as ice cream. Clementine's has three different catering options for weddings: Clementina (the ice cream truck), Spokes & Spoons (the bicycle cart) and an ice cream station. With decadent, specialty flavors, your guests will be screaming for these late-night ice cream treats.
Share a little whimsy with your guests with a late-night customizable cotton candy experience. Sugar & Spin offers fun flavors such as key lime and butterscotch, festive toppings such as pop rocks, edible glitter and Oreos, and décor details to seamlessly blend with your wedding décor.
Just try to find someone who'd turn down a made-from-scratch doughnut after dancing all night – we dare you. Whether you go for this establishment's yeast doughnuts, gluten-free varieties or its bite-size Mini Vinnies, you can't go wrong. Cater in for a small wedding, or reserve Right Turn Clyde, Vincent Van Doughnut's charming 1960 van, for a larger affair.
Send your guests away with a little taste of the St. Louis Hill with Sia's Italian Ice! A great option to accommodate a wide array of dietary needs, these sweet treats are fat-free, gluten-free, dairy-free, vegan and nut-free. Reserve the Sia's food truck or pushcart, or order pre-filled containers of fruit-filled frozen desserts.
A late-night treat that's delicious and Instagram-worthy? Sign us up! Stacy's Confectionary Stations will create custom candy buffets to match any theme or color palette. The confectioner also can create bagel and pretzel wall installations for those whose tastes lean more toward the savory.
This delightful venture brings bursts of color and flavor to your guests. From its rainbow umbrella pushcart to its kaleidoscopic truck, Pete's Pops should thrill your friends and family with its unique flavors, ranging from pear goat cheese to sweet corn-and-blackberry swirl. Don't worry, though – it also has flavors like red berry and fudgesicle for less-adventurous guests.