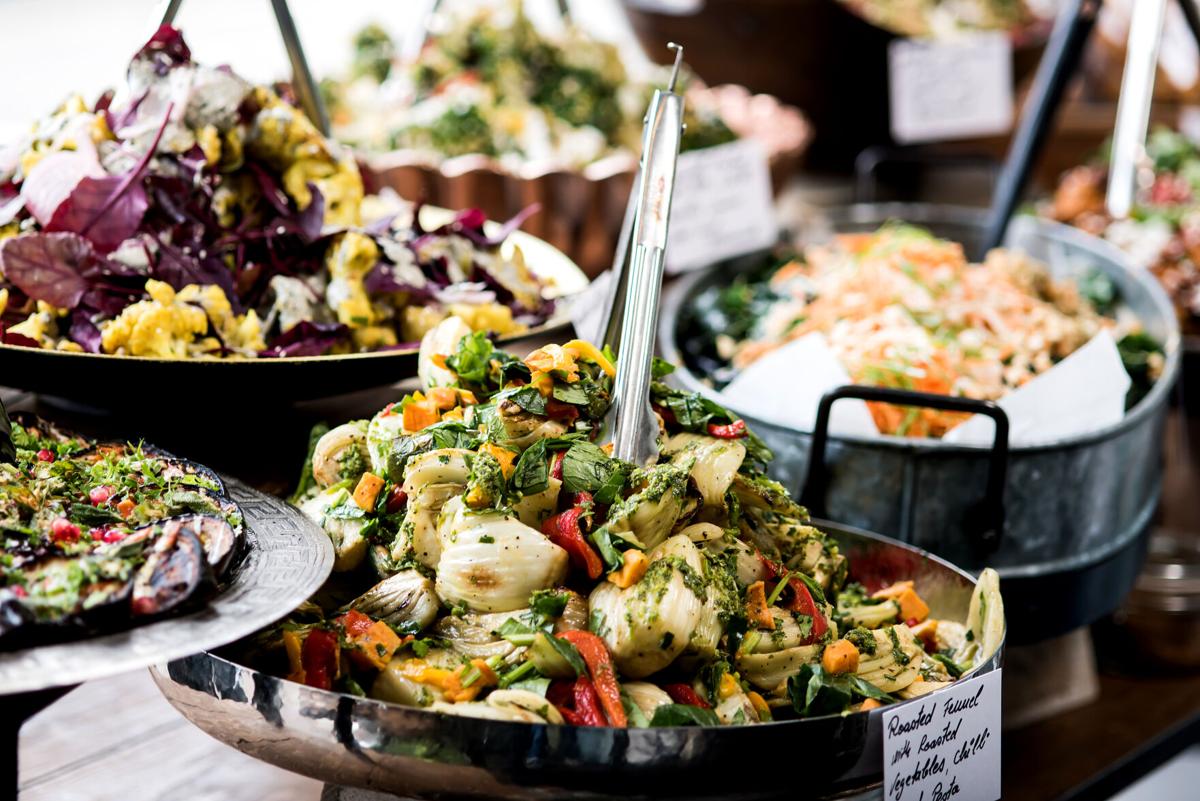 Choosing a caterer might be the tastiest task on the wedding to-do list, but it can also be one of the most crucial – especially when it comes to catering to family or friends who have food allergies or sensitivities. After all, you don't want friends and family feeling famished during the reception because there is nothing safe for them to savor. Thankfully, these metro area caterers are ready to accommodate an array of dietary needs so your big day's dinner is not only delectable, but also free from food-related dangers.
There's a reason Butler's Pantry has been catering since 1966, and it's because it is as committed to cuisine as it is to creating one-of-a-kind experiences for its clients – including, of course, arranging meals for any and all dietary restrictions.
For almost 40 years, Ces & Judy's Catering has been creating "dazzling and delicious" cuisine, with the understanding that many events involve dietary restrictions. Therefore, this local gem offers gluten-free, vegetarian and dairy-free items that can easily be incorporated into your evening.
Championship Catering is eager to cater to the size, theme or style of dinner (seated, buffet, etc.) for your wedding, as well as offer your guests vegan, gluten-free and organic selections.
Patty Long Catering provides quality presentation and outstanding service – plus, of course, an unforgettable culinary experience that includes gluten-free and vegan options.
Russo's Catering prides itself on high-quality food, fresh ideas and culinary innovation at a fair price – as well as offering separate plated meals for guests who may have food allergies or special diets (or even customizing an entire menu if desired).
The Christy recommends that the happy couple requests potential dietary restrictions via its RSVP process and promises delicious alternatives for those needing gluten-free, dairy-free and more!
Baileys' Restaurants' catering arm, The Fifth Wheel Catering, is a creative maker of from-scratch fares. And since everything is made by chefs in-house, accommodating gluten-free, vegan, vegetarian and dietary restrictions is a breeze.
The Social Affair is already known for creating perfectly personalized food stations for clients, so it's no surprise the company's happy to accommodate vegetarian, plant-based and diet-specific stations for each couple's dreamy day.
The Wild Flower doesn't believe in cookie-cutter catering and provides flexibility at its finest, no matter the food allergies or dietary restrictions of your event.
St. Louis Best Bridal is the metro area's premier source for wedding planning inspiration. Sign up for eNewsletters to gain access to local resources, trendy ideas, planning tools and more, sent directly to your inbox.