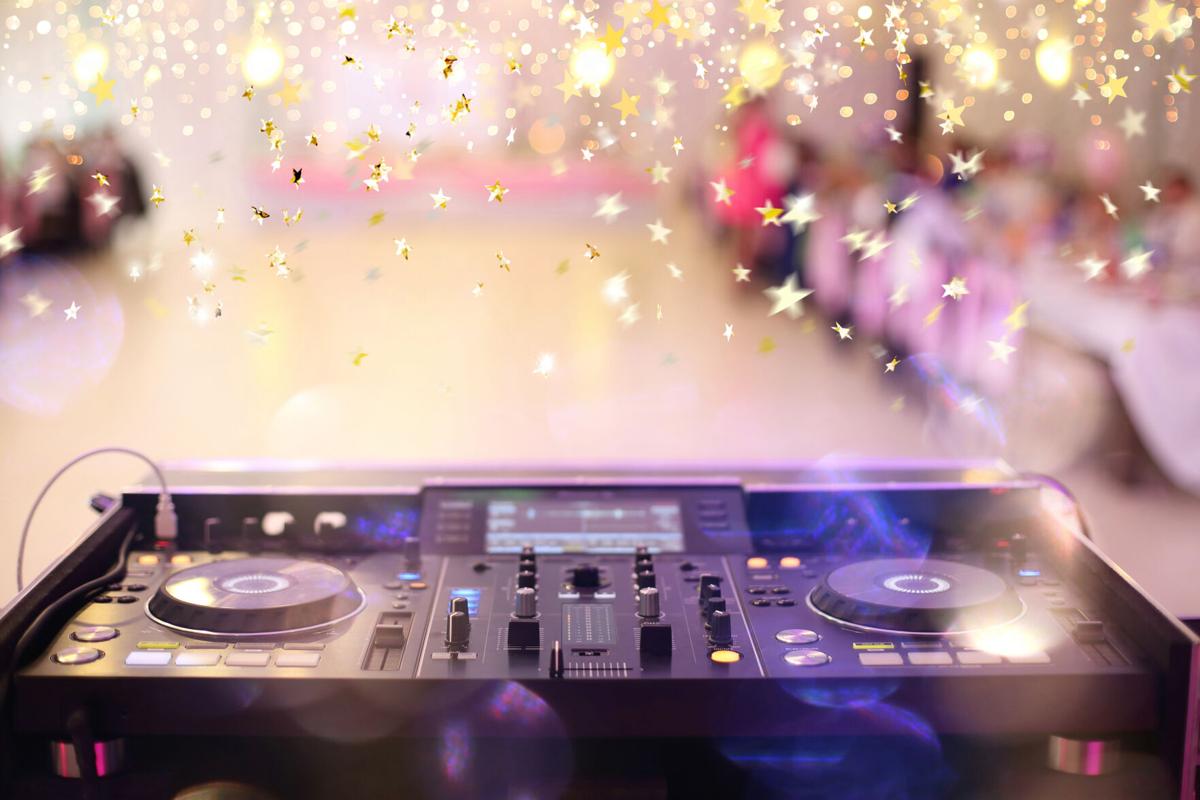 Ask any newlywed: the key to keeping the celebration going long after you say "I do" lies in finding the right DJ to pack your reception with songs that inspire your guests – young and old – to bust a move on the dance floor. With so many highly rated professionals in the area, how do you narrow down your list? Start here.
As you comb through the options of DJs, know that experience matters. A DJ with years of experience to back up his or her talents has a better grasp of what gets guests moving – and what keeps them in their seats. Experience ensures your DJ recognizes the difference between songs that are dance floor killers and dance floor fillers.
"Our DJs really do make the difference in your celebration – a difference that will create memories to last you a lifetime," says TKO DJs general manager Scott Washington. "We pair you up with a member of our team who will take your vision and make it a reality. It's not cookie-cutter – it's custom."
Picking choice songs is only one part of the equation to creating a memorable celebration. Evaluate each DJ's personality and how it will vibe with you and your guests. Seek a DJ who shares a similar sense of humor and who shows respect for all the age groups that will be present at your party.
"We spend more time focusing on our MC skills than anything else," says Quain Tull, owner and entertainment manager of Rockstar DJs. "Our couples know that the person they've entrusted with a microphone in front of their friends and family is polished, professional and fun."
Your DJ is also the person who has the distinct pleasure of first announcing you as newlyweds. He or she also prompts guests when it's time to cut the cake and when to clear the floor for special dances, such as your first dance or the one you and your spouse share with your respective parents.
"We help keep the order of events that our couples have established on time," Tull adds, noting that the goal is always to create a fun and welcoming environment "without having to resort to cheesy tricks."
A personalized experience helps match a DJ to the fête that so singularly represents you and your spouse. Tull prides his company on that ability.
"Our motto is 'let's create your dream celebration,'" he says. "Couples … are free to have as much control over the music as they'd like. Through our planning process, we get to know our couples well, learn who they are and what their vision is. By the night of the celebration, our goal is to be [considered as] closer to friends than vendors."
Every DJ should request a list of what you definitely want and don't want played, so be ready to provide those. Also, ask for samples of each DJ's work, as well as how he or she gets a crowd going. Most importantly, choose the DJ who can easily read the crowd so that you can enjoy dancing the night away alongside your guests.
TKO DJs, 2650 S. Big Bend Blvd., St. Louis, 314-647-3000, tko-djs.com