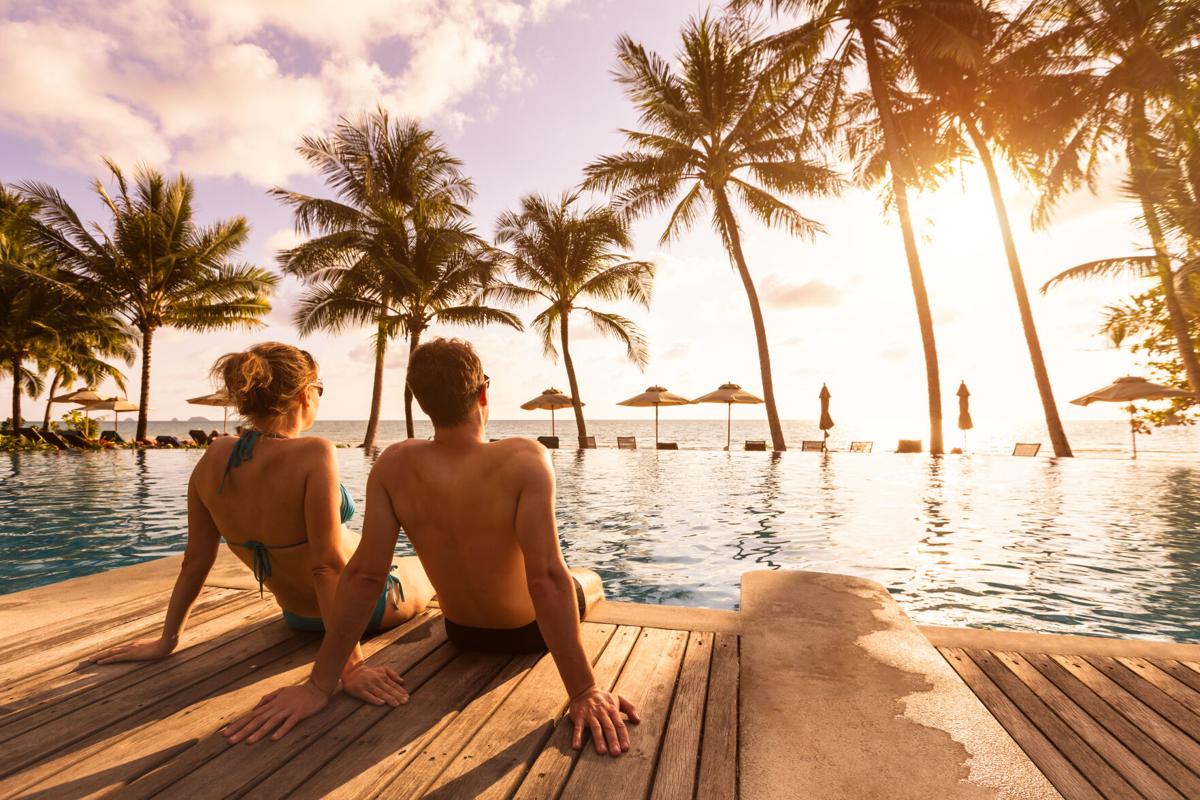 With ever-evolving rules and regulations in the travel industry due to the COVID-19 pandemic, planning a honeymoon right now that meets your lifelong expectations may seem impossible. Thankfully, Brentwood Travel international travel advisor Dianna Paridon has pro tips for planning that perfect romantic getaway.
"In my opinion, the first thing couples should do is decide where they want to go," Paridon says. "I would say Mexico is probably No. 1, Hawaii still has some restrictions but is still very popular, and then Jamaica. I would do all-inclusive resorts – with the exception of Hawaii because they don't have all-inclusive resorts."
After choosing your destination, Paridon encourages couples to set a budget.
"It would really help us if we knew what the budget was," she explains. "Just be honest with us."
From there, she recommends reaching out to a travel advisor.
"We have been keeping up with all of the different rules and regulations that have been going on around the world," Paridon says. "And they literally change daily. We can help wade through all those."
Many countries that are welcoming visitors from the U.S. still require a negative COVID-19 test prior to arrival, and some require a second test once you're at the airport, regardless of whether you've been vaccinated. Other destinations may not require vaccination or test status, but still may be under mask mandates or self-isolation rules.
"When you come from an international destination, it doesn't matter where it is, you still have to have the COVID test when you return to the United States," Paridon adds. "Even if you're fully vaccinated, you have to provide this test. Most people aren't going to know this information. I would just hate to be blindsided."
And because of the constant changes, Paridon highly encourages travel insurance.
"It's just not an option anymore," Paridon says. "I have always liked it … and now with all this COVID stuff going on, you're covered for that. That's very important."
Overall, though, Paridon says planning a honeymoon at present is still possible.
"I think you just have to be prepared," Paridon says. "It's not going to be easy wearing the mask on the plane, and some airlines are stricter than others … You just have to be flexible because the restrictions can change at a moment's notice."