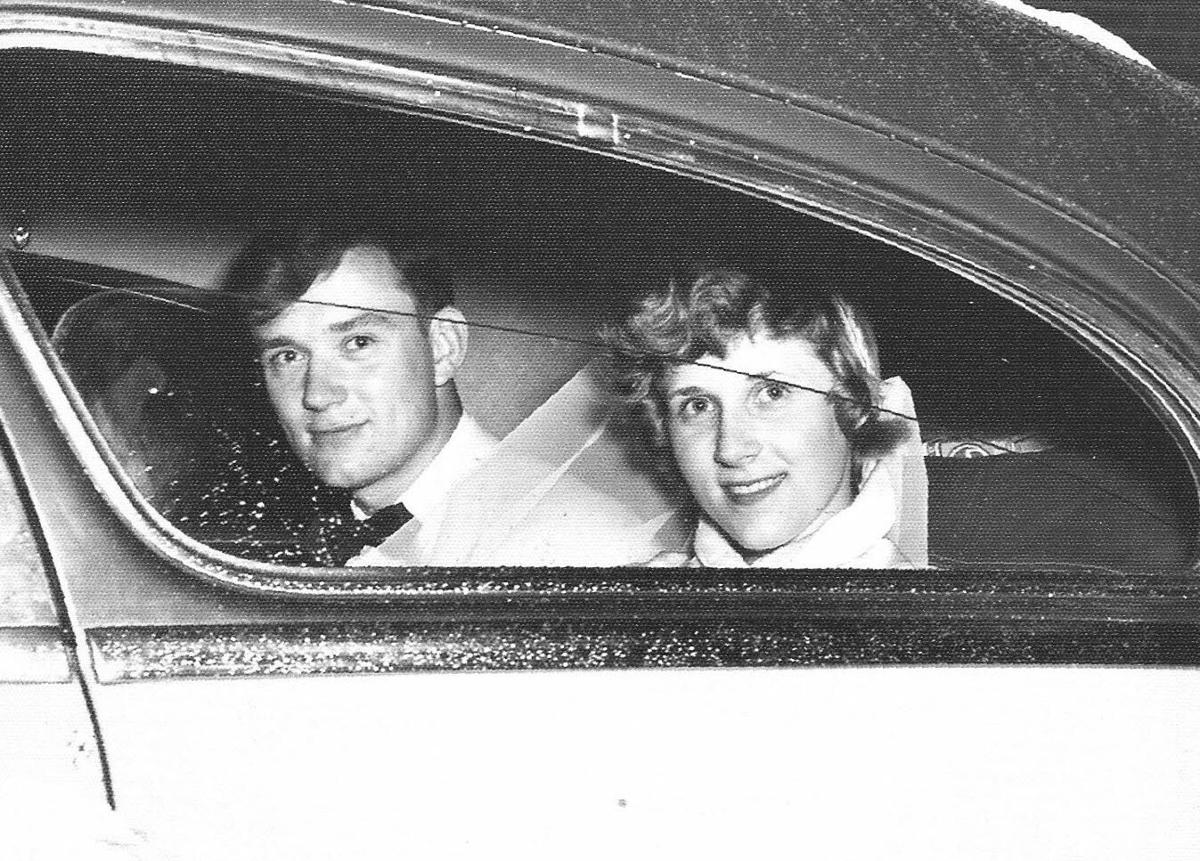 Marriage is hard, to say the least. So when you come across a couple who stands the test of time, it's worth pausing to listen to how they made it work. With 70 years of marriage as of Sept. 2, Merrill and Grace Ottwein tell a tale that can appeal to the romantic in us all.
Merrill recalls Grace first moving to his hometown when she was in the fifth grade and he was in seventh. "I was dumbstruck," he says. "I was fascinated with her and came to see her as my lifetime ambition."
But Grace didn't set her sights on him until they started singing in church choir together. "He was so handsome, and I adored him – and still do," she says.
At the age of 18, Grace married Merrill, who was 21 and studying to become a veterinarian at the University of Illinois. She worked for a collegiate cap-and-gown company before working at the university in correspondence courses. Her main duty as a young housemother, though, proved a point of amusement for the couple.
"We scraped together money and bought a rooming house in which we spent 'our' college years," Merrill explains. "It was strange to see people come to the door. She'd answer, usually wearing my letter sweater, and they'd say, 'May I see your mother about the room, please?'"
Grace refers to the college years as "a grand time" in their lives, when they made lifelong friends. There was an added benefit to marrying so young, Merrill believes.
"An early marriage meant that we didn't have many, if any, ways in which we were set at that point," he says. "We developed together, developed ambitions and attitudes together."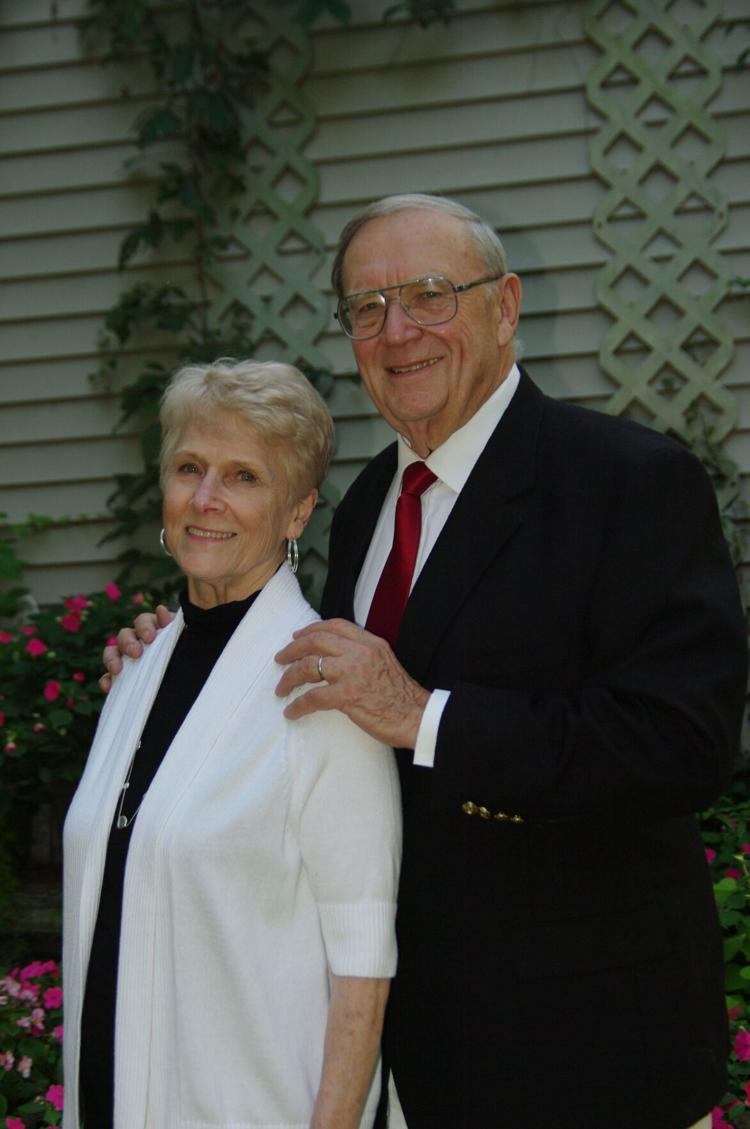 Grace wonders at the divisiveness of today's culture and what that means for couples in the future.
"Today, people are set in their ways early on," she comments. "It seems like they aren't tolerant of each other's views."
Merrill offers advice to modern couples: "Give the other person a chance to be him- or herself."
After college, Merrill practiced at Hawthorn Animal Hospital for 11 years, at which point the family took a year's hiatus to serve as volunteers in Honduras through the Church World Service. They took along their four children, aged from 1 to 10, and a babysitter. After serving for a short while as an Illinois state senator, Merrill joined his son in real estate development.
"[Parenthood] taught us that we did a good job," Grace says. "Ann, our oldest child, Amy, Paul and Emily: They're all wonderful people and great citizens, loving parents."
When asked how they managed disagreements during their seven decades of marriage, the couple claim they've always been on the same page.
"You couldn't pick a fight with him for anything in the world," Grace says with a laugh. "I know we sound very dull, but there are no disagreements."
"I think we just don't let it get to that stage," Merrill agrees.
"We're not combatable, we're compatible," Grace adds.
"Good one, Gracie!" Merrill says.
He notes that they each had great examples in their parents on how to treat each other. In their 70-plus years together, the pair agrees that the fundamentals of their character and their relationship have remained intact.
"He's been there, always," Grace says. "Always loving – never, ever loses his temper or has a cross word. Always looks at the bright side of things. He's an amazing person."
Merrill's devotion is as evident today as it was from day one. "Her temperament has not changed," he says. "Her beauty hasn't changed. You're going to have me tearing [up] in a minute here. She's still the person I married and fell in love with a long time ago."
Even as they look back on their marriage, Merrill and Grace look forward to every day ahead together. "It's been a lovely ride," Grace says. "We've both felt secure in our love for each other and for our family. We have been more than fortunate."
St. Louis Best Bridal is the metro area's premier source for wedding planning inspiration. Sign up for eNewsletters to gain access to local resources, trendy ideas, planning tools and more, sent directly to your inbox.