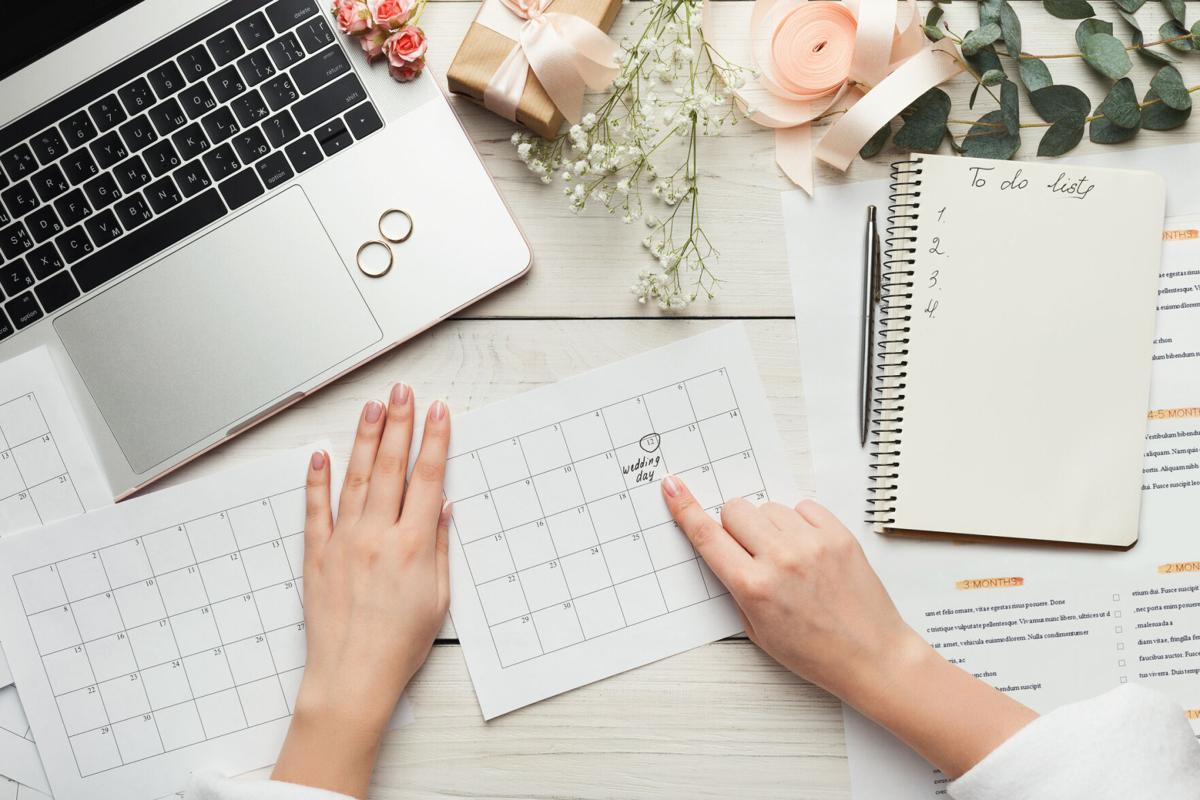 Planning a wedding includes a lot of preparation – not only for what is expected, but also for what's not. Most can agree that the COVID-19 pandemic wasn't on the list of the expected, thus making couples across the country carefully consider whether to continue creating their dream day or to change their date. Which begs the question: How does one decide whether to "change the date"?
"Changing your date can be stressful – you're concerned that people might not want to come or they might not be able to make it," says Charley Coldon, the owner and lead coordinator of Coda's Events. "Just remember the reason for this special day. Your day – you celebrate you and the love of your life. It doesn't matter where it is, when it is or who's there. As long as you get to celebrate your love."
From there, Coldon says the first step is checking in with vendors and contacts.
"One of the first things my clients and I talk about now are vendors' COVID precautions, reschedule policies and deposits," Coldon says. "When you decide to change your wedding date, the first person you should communicate with is your wedding planner/coordinator. If you don't have a wedding coordinator, start with your venue and work your way through your vendor list. Make sure all of your vendors are solidified before you inform your guests that you're changing your date!"
When it's finally time to alert guests, Coldon says communication is key.
"I would be honest with everyone," Coldon says. "In today's environment, guests and vendors alike seem to be more understanding. Let them know your situation. … Whether it's on social media, your wedding website or by sending a 'change the date' in the mail, make sure you update as many people as possible."
Coldon says "change the date" notices can be just as stunning as the "save the date" notices previously sent.
"I've seen so many cute ideas!" Coldon says. "I'm a sucker for good stationery. You can make them super fun and classy by changing up your wording. I've seen one that said, 'Things just got weird. We're postponing our date, again' or 'We do, remix.' I've also seen some that say, 'Love is patient' or 'Better late than never' or other cute quotes that pull at the heartstrings. I also see changing the date as another way to get creative."
St. Louis Best Bridal is the metro area's premier source for wedding planning inspiration. Sign up for eNewsletters to gain access to local resources, trendy ideas, planning tools and more, sent directly to your inbox.