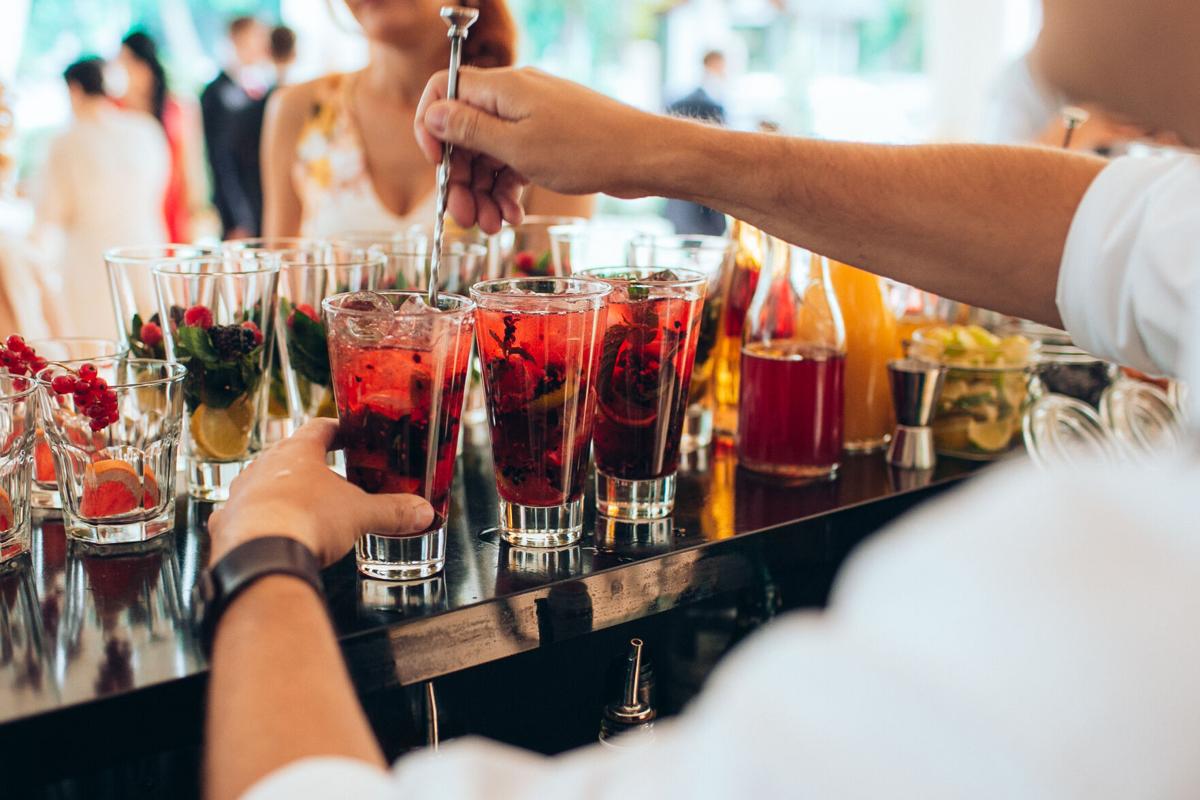 For couples looking to infuse their reception with unique touches, offering a specialty cocktail or two is a festive way to share a bit of your personality with each clink and drink.
Regardless of your bar plan, if custom cocktails are involved, there are a few things to keep in mind before guests imbibe.
"I remember, after our wedding, realizing that it was so much more than just me and my wife – it was a celebration of our friends and family," says Matt Longueville, owner of STL Barkeep. "So my advice is to find something that is fun, approachable and unique."
Below, Longueville shares a few tips and suggestions that will have your guests celebrating with each sip.
Do: Use familiar and local flavors.
When thinking through your ingredients, consider what is in season and what you can find locally. This is especially fun if you have guests coming in from out of town and can show off fresh produce grown right in the area.
Don't: Forget to work with your catering company.
"Be honest with your catering company and ask them about capacity and the skills of their staff, especially now, when staffing in the food-and-drink industry is so difficult," Longueville emphasizes. "You don't want to put the time and money into a cool cocktail if the team that is working isn't able to execute it."
Do: Consider a drink that can be made alcohol-free.
Although all of your guests are there to celebrate you, they might not choose to celebrate with alcohol. Once you settle on your cocktail choice, find a variation that skips the booze if you can so all attendees can feel festive in their own way.
It's possible that your caterers don't have the capacity to mix five ingredients for each drink they serve – and that's OK!
"An alternative is to do something that is batched out ahead of time, where all the catering team is doing is serving it over ice and a garnish," Longueville says.
"We always tell a story about the brides and grooms, because if it relates to the bride and groom, it's going to relate to everyone else there," Longueville says. From hometowns to hobbies, from pets to alma maters, coming up with the name is half the fun.
A recommended crowd-pleaser mix:
For couples who want an unfussy crowd-pleaser, Longueville suggests going with a variation on a popular cocktail. Not a tequila "stan"? A popular alternative involves using sparkling wine.
Longueville shares this simple combination as a guide:
1½ ounces of vodka or gin
Fresh berries
¼ ounce of lime or lemon juice
Top with sparkling wine