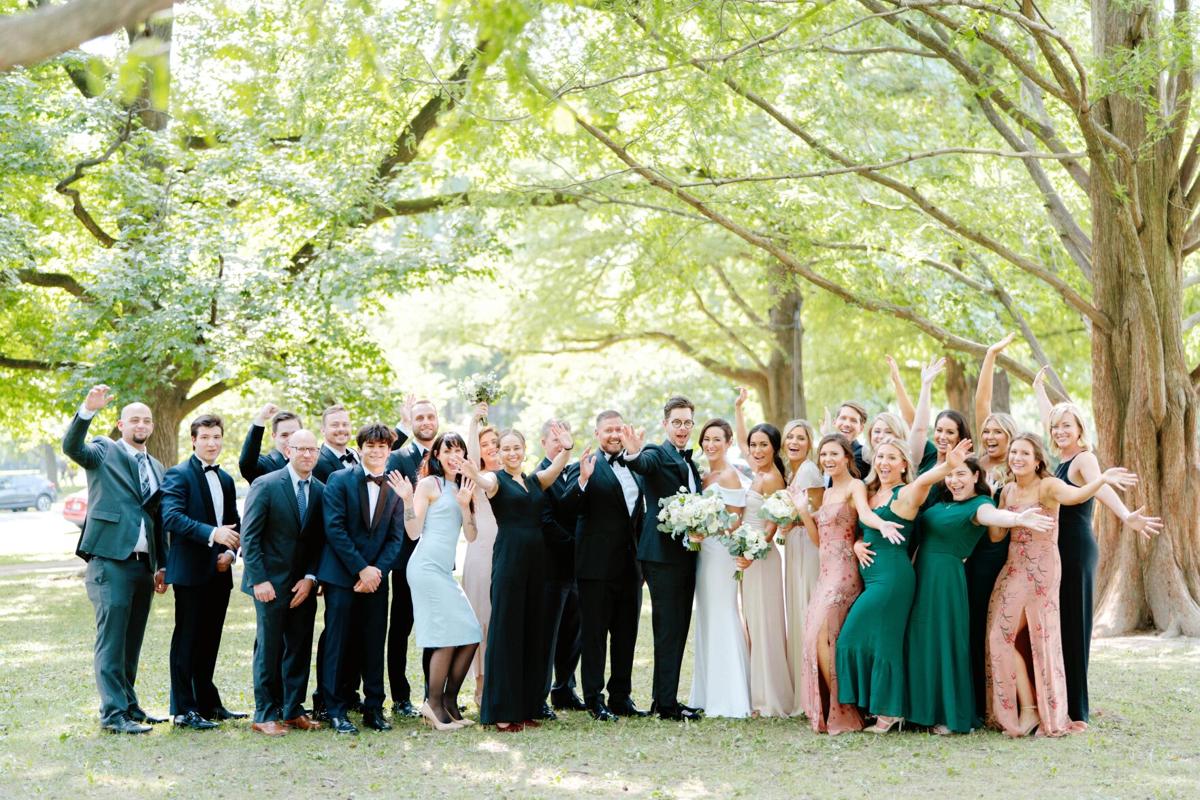 Choosing who will be involved in your big day is a big deal. However, it's important to remember that the wedding party isn't the only place for the special someones in your life to take part.
"There's a lot of people who are starting to opt for smaller wedding parties … and allowing for a more relaxed, easygoing morning, and then incorporating [loved ones] into the day in ways that don't just feel like a job," says Hillary Williams, owner of Hillary J. Events. "For example, I had a bride and groom [who] had certain people write marriage advice for them that they read at the ceremony."
Williams says modern couples are pulling away from assigning jobs such as passing out programs, and instead assigning more intentional, involved roles in the ceremony itself. For instance, Williams has seen couples have friends or family sing, cantor or play an instrument at the ceremony or the reception.
"When people are asked to do those sorts of jobs, it feels way more like an honor that they get to be a part of their day in a way that is really impactful and obviously part of the formalities themselves," Williams explains.
However, friends and family don't have to necessarily be musically inclined to take part. For example, something ceremony-specific that Williams recommends is to have someone special to the couple do a reading.
"Those readings, like Corinthians, are [typically] read by people that have been married for 30 years or something like that," Williams says. "I think it's important to just really include people in a way where they shine. It allows them to feel like they are contributing and they are being a part of your day in a way that is a reflection of you, as well."
Williams says this inclusion could be something as simple as offering charcuterie boards while the bridal parties are getting ready, if your best friend enjoys making them. Or it could even be as simple as having additional friends dress in the color palette of your wedding and having them join the wedding party for pictures.
"I think it's little things like that that really allow people to be validated in a way that they know that they're a significant person in your life," Williams concludes.