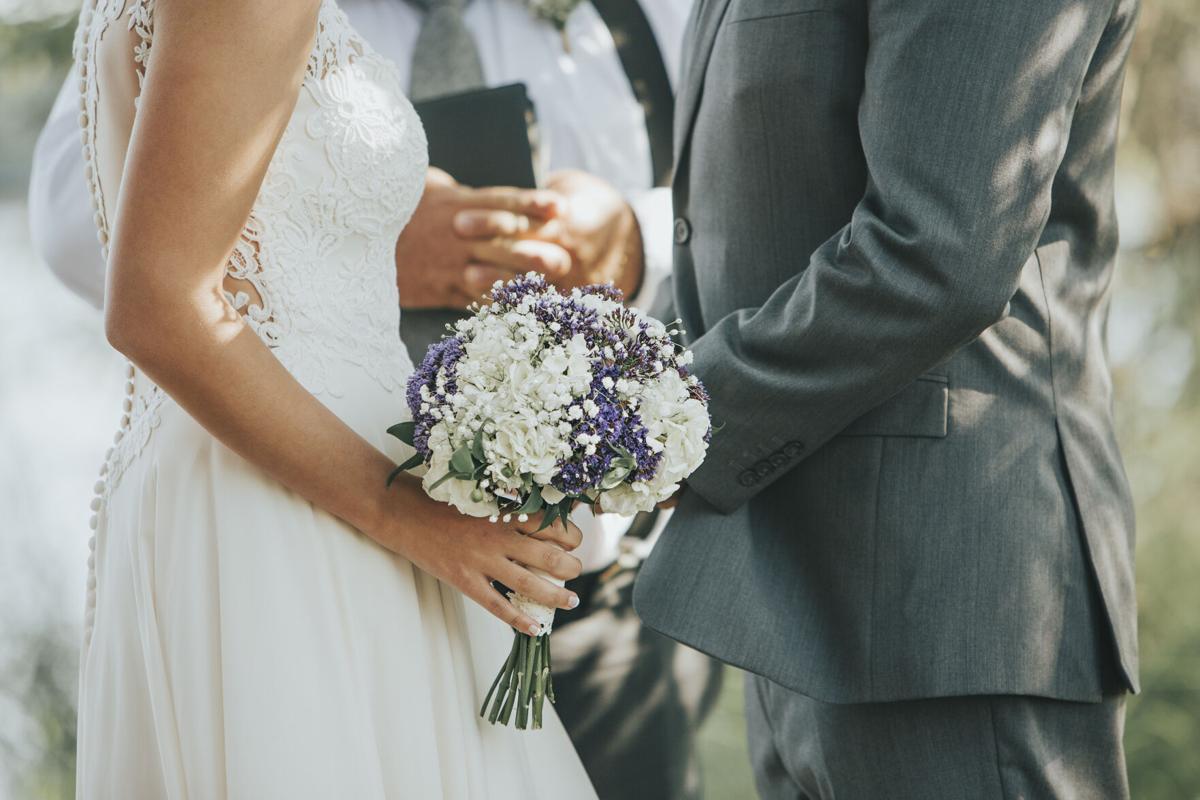 What better way is there to get into the holiday spirit – whether that holiday is Valentine's Day, Christmas, New Year's or any other – than by saying, "I do," to your boo? However, before you get gung-ho for a holiday ceremony, here are a few things to consider.
"If you're going for a holiday weekend, it's important to make sure your wedding isn't intruding on any preestablished traditions within your family or friend circle," says Victoria Burrows, owner and consultant of The Rebel Wedding Planner. "Putting the people you care about most in a position of having to choose between your wedding and the traditions they look forward to every year is a slippery slope and could lead to a lot of contention."
If a trade for tradition won't lead to tragedy, Burrows does say holiday celebrations can be beneficial because of the built-in theme.
"A lot of design and aesthetic choices are already made for you," Burrows says. "Not saying that you necessarily have to fully embrace a holiday just because your wedding is near it, but if curating a personal design from scratch really isn't your thing, being able to build off of a preexisting holiday can be helpful."
Another perk about holiday ceremonies, according to Burrows, is that a majority of people are already off work, making it easier for travel and, potentially, extended days of celebration. The con, on the other hand, is that such scheduling could be a deal breaker for those on a budget.
"The vast majority of vendors will charge you a premium for working on a holiday or holiday weekend, especially if they have to pay their staff overtime or holiday pay by law," Burrows says. "Some vendors just don't book weddings on those weekends because they would rather spend the time with family than work. Personally, I never book weddings on Thanksgiving weekend, Christmas weekend or New Year's Eve."
Regardless of whether your heart is set on a holiday or not, Burrows says it's best for couples to determine their overall planning priorities before settling on a date.
"For example, if making budget-friendly choices is a priority, you should consider offseason months or other days of the week besides Saturday," Burrows says. "If you or your future spouse has a school or work schedule that keeps them very busy/stressed during certain times of the year, it's a good idea to avoid those dates."