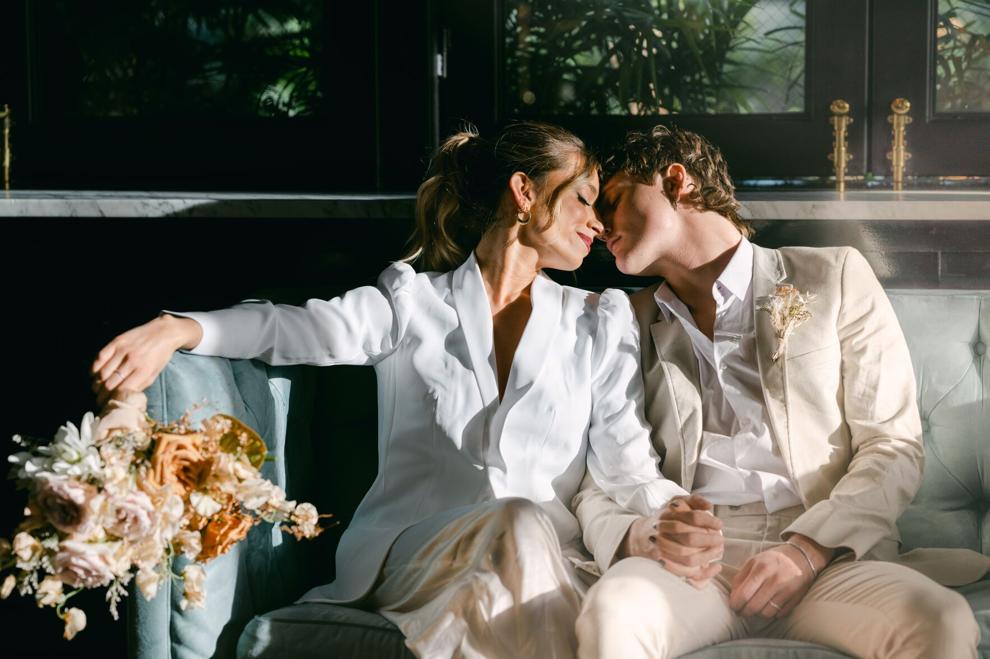 The St. Louis metro area is full of fabulous wedding photographers, so you may be wondering how to tackle the task of hiring the best one for your big day. To help guide you through the decision, we spoke to two local photographers for advice on what to look for, when to book and what else to consider potentially.
"When looking for your perfect wedding photographer, you should focus on two things – their [photography/editing] style and their personality," says Bethany Brown of Bethany & Zack Photography. "It's important to think about which style will fit the vibe of your day, which style will fit the vibe of your home when you decorate it with wedding photos, and which style will suit your personal style the best!
"After you've chosen a style – light and airy, moody, true to life, etc. – you should start looking for a photographer whose personality seems like it would mesh well with your own. Wedding photography is such a personal experience. They're the only vendor, besides a planner, who is with you all day long! So you should try to find someone who will make you feel comfortable so that you can be yourself in front of their camera!"
Qualities of a Professional
Tawny Ballard of Tawny Ballard Photography also recommends looking for a clear professional.
"This will probably mean that they have a website, a booking process and, most importantly, a contract," Ballard says. "Be sure that your wedding photographer has a backup process to keep your photos safe. This looks like having at least two camera bodies on the wedding day and a post-wedding backup process where they store your photos in at least two places."
Once you've found your fit, it's time to book – and both photographers agree this should happen a year (or more) in advance.
"If you are getting married in fall or spring, [book] one to 1½ years in advance," Ballard advises. "For winter and summer, eight months to one year."
Booking a photographer means you've secured that professional for your wedding date and allowed for ample time for engagement photos, which are likely to adorn your save-the-dates.
"For engagement session outfits, we recommend planning two outfits – one casual and one more formal – and don't be afraid to dress it up with statement pieces such as a fun hat, an eye-catching necklace or a fresh floral bouquet," Brown says. "To choose a location, we have a list that we send our couples, which includes Forest Park [in St. Louis], of course, and Klondike Park [in Augusta]! But we would recommend asking your photographer for location recommendations, as well, or going to a location that is sentimental to you."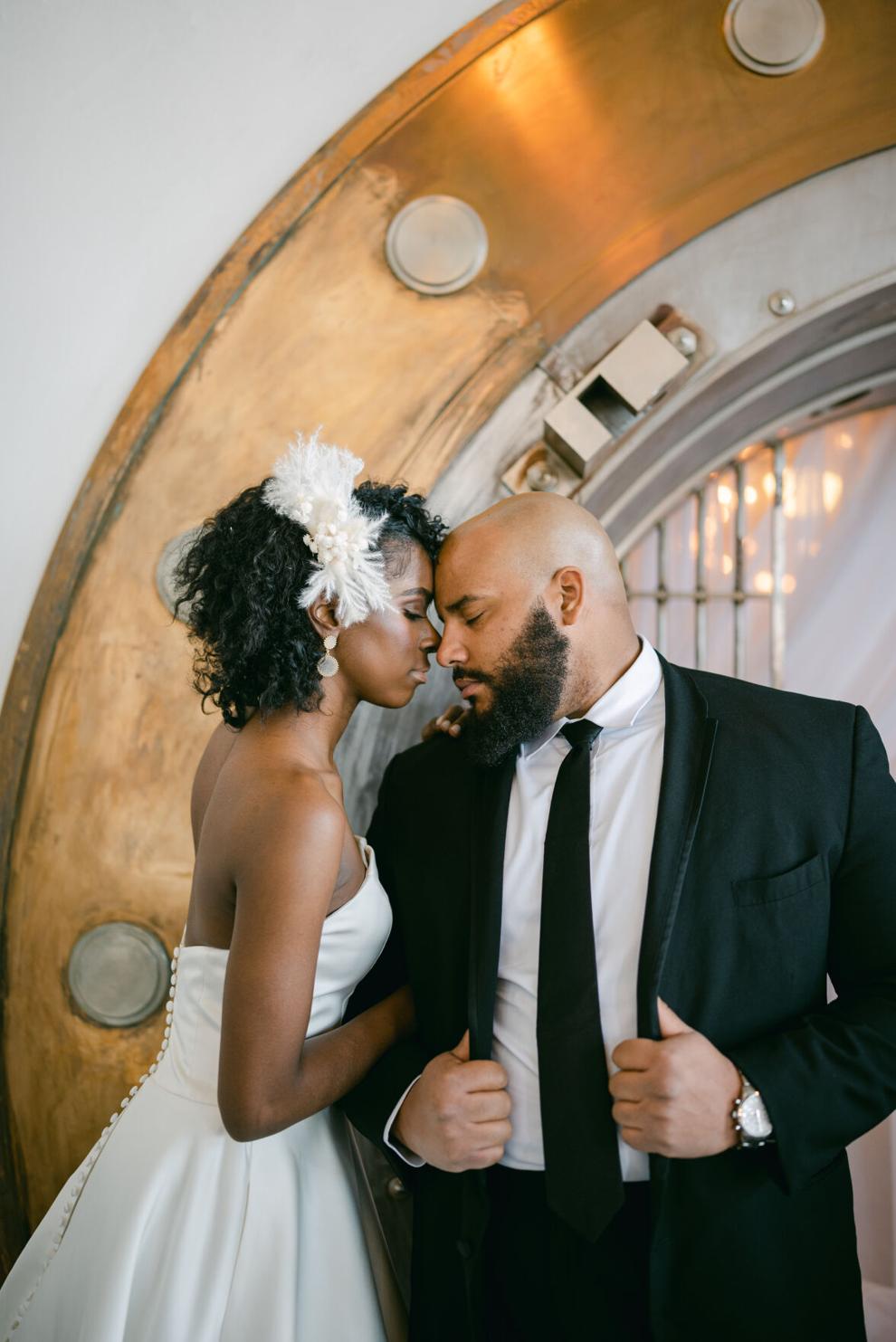 Both photographers agree on the importance of nabbing a photographer or photography team that best suits you and your significant other.
"Never 'settle' on your wedding photos," Ballard adds. "When the cake is cut, the food is eaten and the flowers wilt away, your photos are all you have to remember this special day."