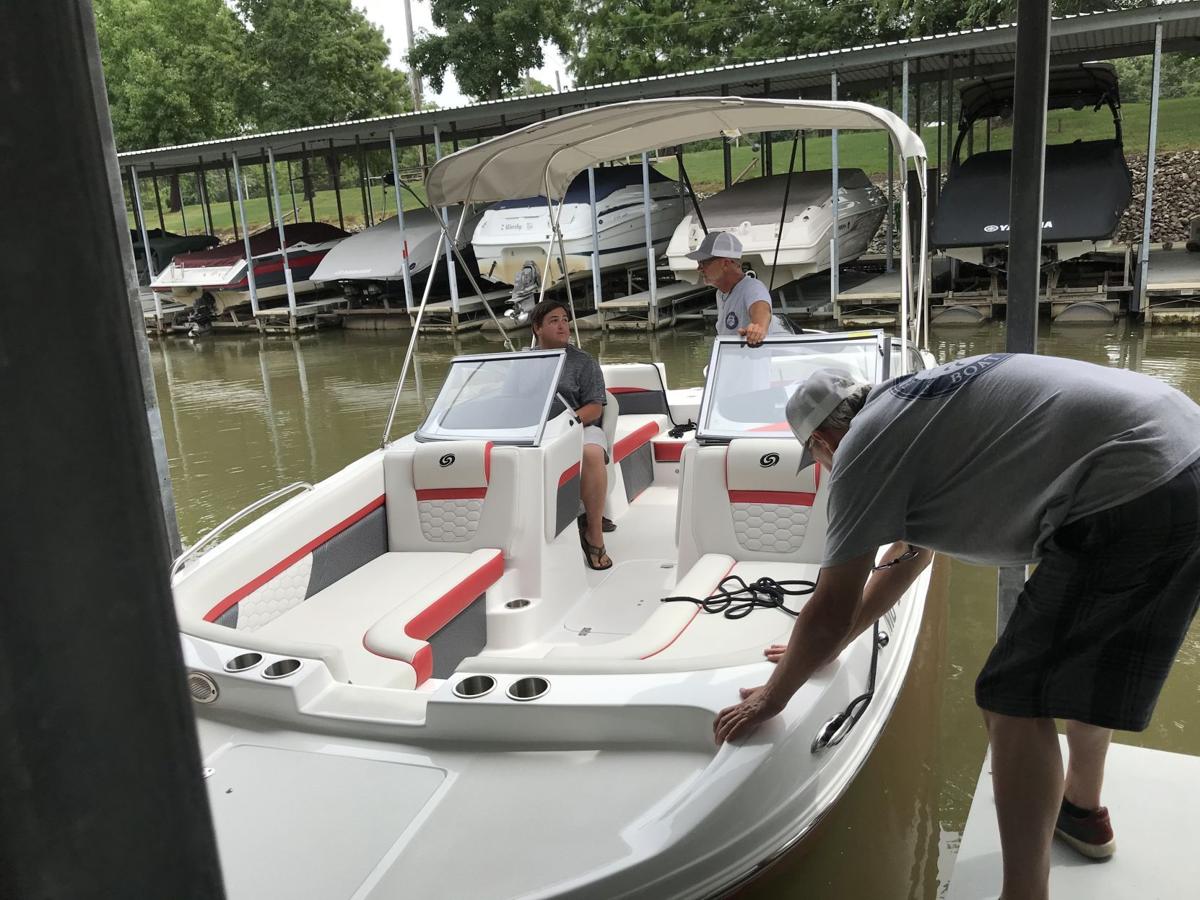 There's an old saying: the two happiest days of a sailor's life are the day he buys the boat and the day he sells it.
Which is one reason why, especially during a pandemic, boaters are more than happy to simply rent one, or join a boat club.
"I don't regret it one bit," said Tom Clark, 38, of New Town in St. Charles, who joined the new Freedom Boat Club, which opened a franchise this spring at the Lakeside Marina just a few miles from his house. "It makes boating so easy."
Water recreation in the St. Louis area is mostly centered around Grafton and St. Charles County, where the Illinois, Mississippi and Missouri rivers meet. And river denizens say it's busy, though the water itself can be calmer than busier lakes.
Grafton Harbor offers three pontoon boats for rent, and owner Jan DeSherlia says rentals are up about 80% this year, and that's with no extra advertising.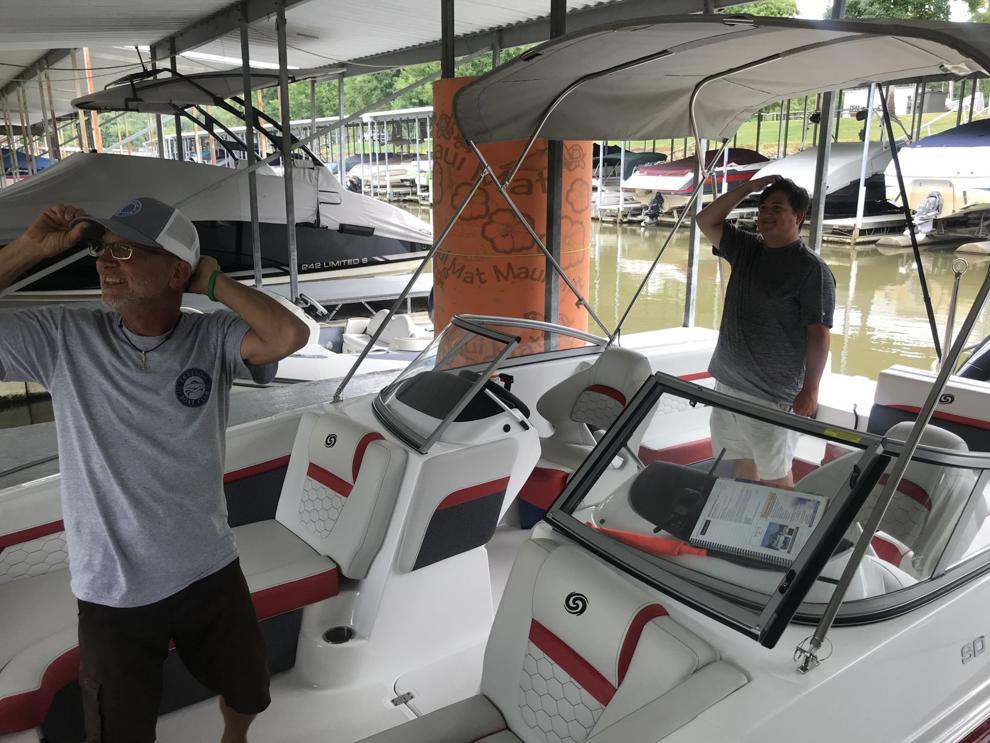 "It's better than it ever has been," she said. "I think it's an opportunity for families to get out, and social distance and have a good time without being with a crowd of people."
K.C. Kettelson is the director of operations for the Freedom Boat Club in Lake of the Ozarks and St. Charles County. The company has been around the lake for about a decade, and opened in St. Charles County in May.
The boat club appeals to people who don't want the expense and hassle of owning their own boat but will boat more than the typical renter, who might go out a few times a year. They have 240 locations around the United States, Canada and France, and members have access to more than 3,000 boats in the fleet. There are two franchises at Lake of the Ozarks, with plans to open one next year at Table Rock Lake.
In St. Charles County, the 20 members share access to four boats: a pontoon, a tritoon, a bowrider and a deck boat, all 2019 and 2020 models. Depending on the level of membership, it can cost between $4,000 and $8,000 to join and then $199 to $479 monthly. Friends and family can share a membership but can't share two boats in one day, and members can't boat at night though they can pay to keep a boat overnight. The club has a fifth slip at the marina, so it plans to add a fifth boat when it gets more members.
Members have to go through training and can get as many hours on the boat as they want with a captain who will show them the way.
"We have some younger members, but our main member is someone who just doesn't want to deal with it," said Kettelson. Members simply sign up online, reserve the boat, and crew members get it ready for them and hand them the keys.
Clark said he and his wife, Laura, owned a boat at Lake of the Ozarks for about 15 years but sold it in February. He didn't want the hassle of driving it around, and it was getting old enough to require more maintenance. They have three kids, ages 4, 7 and 9, and they go boating at least twice a week. All they need to do is just show up, ready to go tubing or enjoy a picnic on a sandy river beach.
"The guys at the dock are really nice, too," he said. "And there have been times, I hate to say it, we've been out playing in the sand in the mud and the kids just trash the boat. And we never let the kids eat in my boat, and we have a pizza party on theirs. We tip the dock hands, and walk away."
Coray Grove, 50, of Chesterfield, grew up boating although he never owned one himself — and didn't want the hassle of owning one. He joined in May and has loved going out on the river with his four kids, two in high school and two in college. "This summer was so much more fun," he said. "Obviously (because of the virus) there's limited things you can do. We spent a ton of time on the water this summer." He loves the opportunity to try different boats, and enjoyed the tritoon for friends and family. They'd dock in Grafton, eat at the Grafton Oyster Bar at the marina, or dock in Alton and get an Uber to Fast Eddie's Bon Air.
Dan O'Leary is a captain and works for the boat club and the marina at Grafton. He says he's never seen the town so busy during the week. People are willing to help new boaters out. "The boating community is pretty tight. They're friendly people. You see the same guy flipping you off at a stoplight will be waving at you out on the river," he said, laughing.
He trains new boaters with Freedom Boat Club, and on one recent morning at the Lakeside Marina, he and Kettelson greeted Eric Abbott, 27, of Jerseyville, for lock training. He's married with no kids, and just joined the club two weeks before when he was going to rent a boat for a birthday party. "It's relaxing. I just want to get out there and enjoy it."