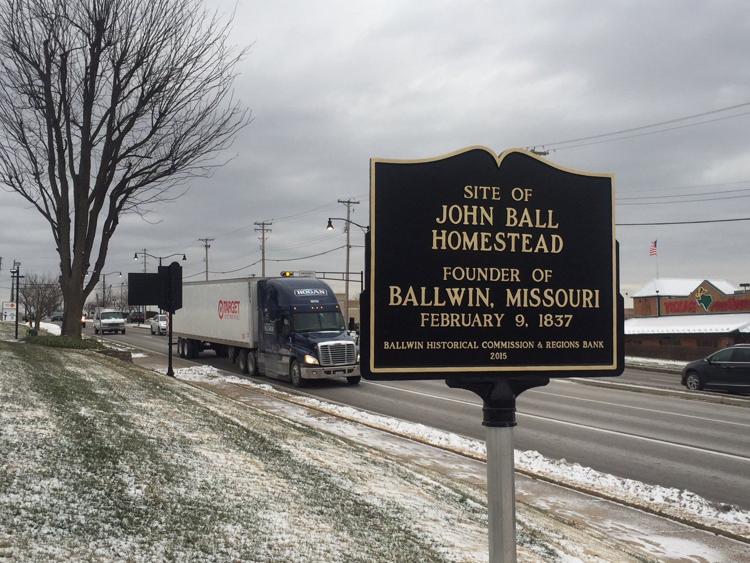 John Ball's father, James, came to America from Dublin and served in the Revolutionary War and was reportedly a friend of Daniel Boone. John Ball moved to the west St. Louis County area in the late 1700s, and he acquired 400 acres along Grand Glaize Creek.
After Jefferson City was established as the state capital in 1826, people needed an overland mail route to get mail there from St. Louis. A road that eventually became Manchester Road was built, which happened to go by Ball's property.
From his homestead, he laid out a town. Ball originally recorded the name as "Ballshow" but renamed it two days later. It's unclear why, but a great-grandson said that because of the town's rivalry with nearby and more prominent Manchester, Ball was confident his town would "win out" in reputation and growth.
Ball died in 1859 at age 79 and was buried in a community cemetery that was laid out when he plotted the town. But progress didn't stop him: his and his wife's remains were relocated several years later to Manchester Methodist Cemetery, when Manchester Road was rerouted.
His homestead is now the site of a Regions Bank, and a historic marker rests on the bank's lawn. Grand Glaize Creek still flows nearby.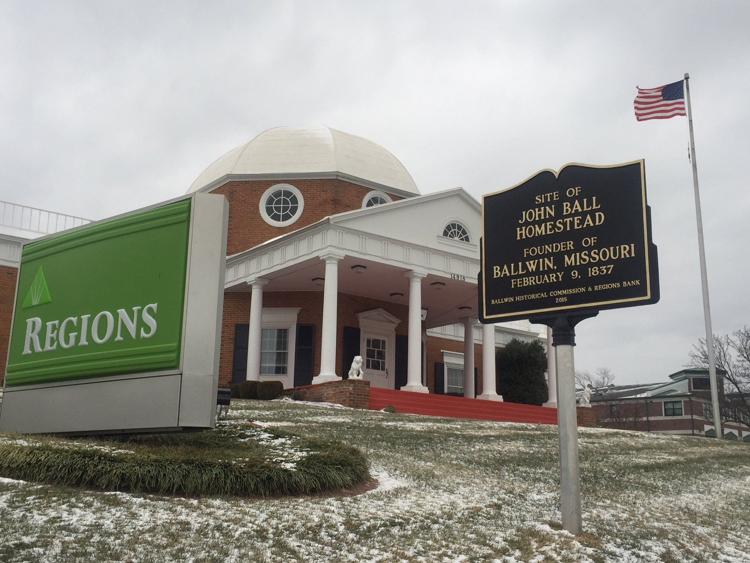 Hedy Boone, the city's recreation superintendent and liaison to the historical commission, moved to Ballwin when she was in fifth grade — from Baldwin, N.Y. "It was like, wait a minute, I thought we moved from there," she said.
But Ballwin natives shouldn't be confused — while there are several Baldwins in the United States, Ballwin is the only one with that spelling.