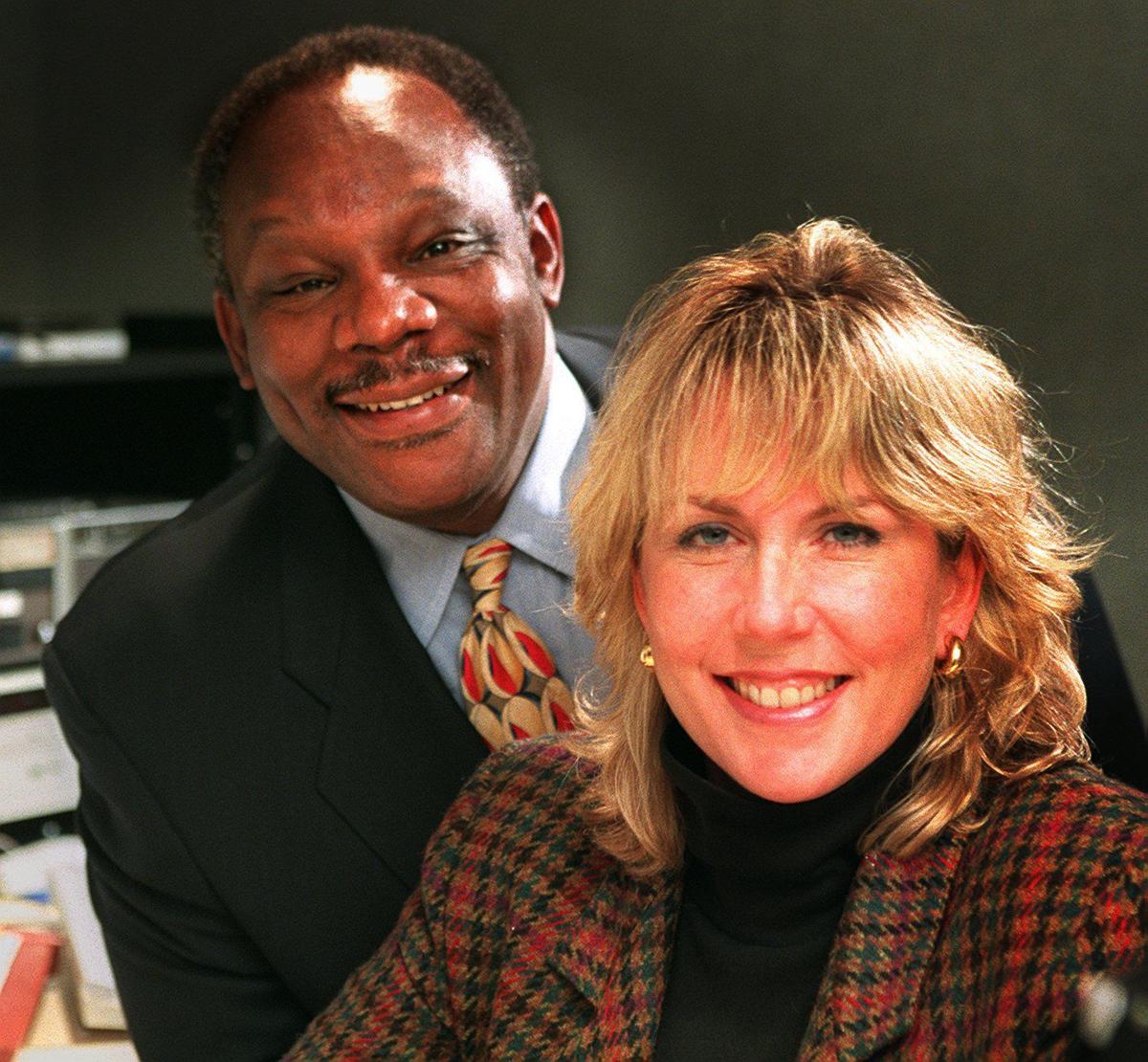 Bill Wilkerson, whose animated baritone voice highlighted St. Louis radio for more than 35 years, died Thursday (Nov. 2, 2017) after collapsing at his home in Florissant. He was 72.
Mr. Wilkerson first gained popularity when he joined KMOX-AM 1120 in 1969. He would go on to become a morning-drive host.
But he became a household name, at least in sporting homes, when the station made him the play-by-play announcer for St. Louis Cardinals football. He covered the team from 1973 until the team left for Phoenix after the 1987 season.
He also broadcast the play-by-play for Mizzou football from 1976-93, including the infamous "Fifth Down" game in 1990. Referees mistakenly gave Colorado an extra play, which they used to score a touchdown and defeat the Tigers 33-31.
"Bill was one of the most underrated football announcers I've ever known," said Hall of Fame lineman Dan Dierdorf, who later worked with Mr. Wilkerson in the radio business.
"And that voice of his was golden; what a great set of pipes," Dierdorf said.
Mr. Wilkerson also partnered with Bob Costas on broadcasts of Spirits of St. Louis basketball games in 1975-76.
While handling the sports work, Mr. Wilkerson also was a co-host of KMOX's "The Morning Show," along with Bob Hardy and Wendy Wiese.
"I can safely say that the good things that happened to me in the radio business would not have happened without Bill," Wiese said.
"I remember when I first started at KMOX and I was constantly nervous and just bouncing all over the place. And one day Bill pulled me into Ann Keefe's office and said, 'Look, you're good. So just calm down and enjoy the ride.'"
In 1996, Mr. Wilkerson and Wiese left KMOX and joined up with its talk-radio rivals, KTRS-AM 550. He left after two years, but later rejoined the station and worked there until 2006.
Wiese said it was always easy and enjoyable working with Mr. Wilkerson.
"We had an immediate chemistry, it seems like from when we first started. And we just got the biggest kick out of each other," she said.
"But I think the thing I loved most about him was that he took his job, his work, very seriously, but he never took himself too seriously. He was one of the most fun people I've ever known," she said.
Dierdorf agreed with Wiese.
"Bill was a joy to be around, just one of those good guys," Dierdorf said. "I think you'd be hard-pressed to find someone who didn't like Bill."
KMOX morning host Charlie Brennan met Mr. Wilkerson when he joined KMOX in 1988.
"No one, absolutely no one, could get you more excited by calling a touchdown run on radio. He was just so passionate with his play-by-play," Brennan said.
Brennan added, "Many people don't know he was the first black person to be the main play-by-play man for an NFL team, and the first black person to be the color announcer for an NHL team, when he partnered with Dan Kelly on Blues games."
After leaving KTRS for a second time in 2006, Mr. Wilkerson started MPS Worldwide, a bulk chemical company.
Mr. Wilkerson was a longtime board member for the Mathews-Dickey Boys' & Girls' Club, and also served on the boards of the American Red Cross, St. Louis Children's Hospital and the St. Louis Zoological Society.
Mr. Wilkerson also played football at Southern Illinois University Carbondale, where he earned a bachelor's degree in journalism.
He is survived by his wife, Margie Wilkerson; two daughters, Kimberli Wilkerson and Kristen Wilkerson; one son, Jermaine Wilkerson; and 12 grandchildren, all of the St. Louis area.
Funeral arrangements are pending.
Your weekly capsule of local news, life advice, trivia and humor from Post-Dispatch columnist Joe Holleman.