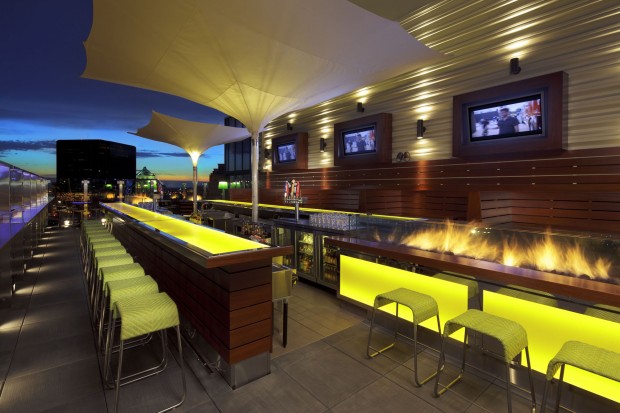 It's quite a high rating for the Three Sixty bar in downtown STL.
The pub says the pub is "400 feet above downtown St. Louie, keenly positioned above Busch Stadium, offering unobstructed views. If you're a baseball fan, you can't beat this rooftop bar. More than just the stadium vista, guests can also view the famed Gateway Arch, the Mississippi River and the surrounding Midwestern plains."
(By "Midwestern plains," they must have meant "St. Clair County, Ill." Not sure what "St. Louie" meant.)
The only other U.S. bar to make the list was Top of the Strand in New York. The only city with two joints on the list was Bangkok, Thailand.