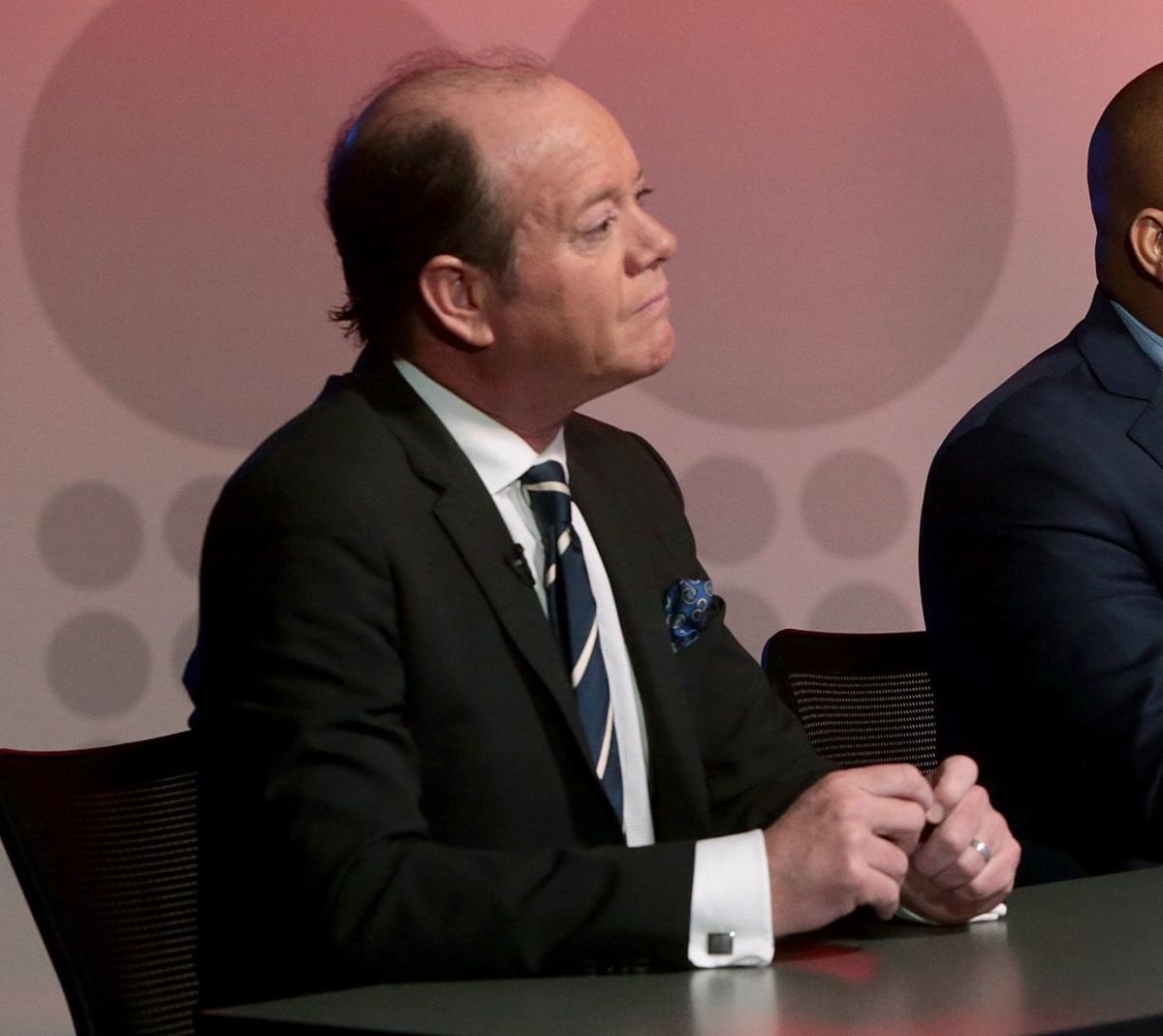 Jamie Allman has lost his ratings-topping conservative-talk radio show on KFTK (97.1 FM), a spokeswoman for the station's owner said Tuesday night.
"I can tell you on the record KFTK has parted ways with Mr. Allman and that his show is canceled effective immediately," said Esther-Mireya Tejeda of Entercom Communications.
The cancellation came just one day after Allman's television show on KDNL (Channel 30) got the ax.
The morning drive-time radio show was a much bigger platform for Allman. It was among the biggest draws in the time slot in the St. Louis market. Allman had been able to capitalize on the popularity of conservative talk radio that has swept the nation in recent years to build a profitable brand.
The firing from both the radio and TV gigs came as Allman has gotten sharp criticism for remarks he made about teen anti-gun activist David Hogg.
The only on-air mention of his firing from KFTK on Tuesday was a statement that Allman was taking "a few days off."
Former Missouri Speaker of the House Tim Jones filled in for Allman on Tuesday.
Allman responded to a message on Tuesday, only to say he had been advised to not make any comment to the media at this time.
Former television journalist Charles Jaco said in a post about 8:30 a.m. Tuesday: "Jamie Allman taking 'a few days off' from his KFTK 97.1FM Talk morning hatefest. Let's extended (sic) that, shall we?..."
Jamie Allman taking "a few days off" from his KFTK 97.1FM Talk morning hatefest. Let's extended that, shall we?
314-621-2345. Ask for station Program Director Jeff Allen.
610-660-5610. Entercom Communications in Philly. Ask for Exec VP Richard Schmaeling.

— Charles Jaco (@charlesjaco1) April 10, 2018
State Rep. Stacey Newman, D-Richmond Heights, who focused successfully on shutting down Allman's television show on KDNL (Channel 30) retweeted Jaco's message.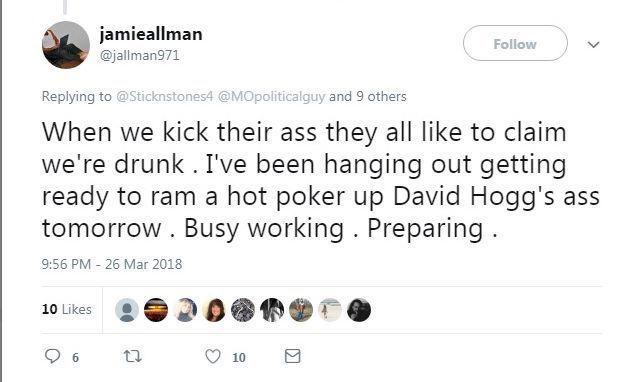 Hogg has been among the most outspoken survivors calling for gun control in the wake of the February shooting at a high school in Parkland, Fla.
Allman's post drew harsh criticism and sparked the beginnings of an advertiser boycott.
A spokesman for Sinclair, which owns the ABC affiliate KDNL, confirmed Monday evening that Allman's show is finished.
"His show is canceled and he is off the air immediately," Ronn Torossian said in an email.
Since the Hogg posting, Allman's Twitter account has been "locked" and anyone who wants to see his tweets first has to request his permission to follow him.
The television show cancellation came shortly after several businesses pulled advertising from Allman's shows over the weekend.
According to Newman's Facebook page, the advertisers are a Ruth's Chris Steak House franchise, a fencing contractor, a real estate company and a health spa.
Newman said again Tuesday that her "efforts will continue" as long as Allman is on the radio.
A St. Louis native, Allman was a reporter with KMOV (Channel 4) for 15 years before being appointed chief spokesman for then-St. Louis Archbishop Raymond Burke and executive director of communications for the archdiocese in 2004. He resigned in June 2005, six months after he was hired.
Rachel Rice of the Post-Dispatch contributed to this report.