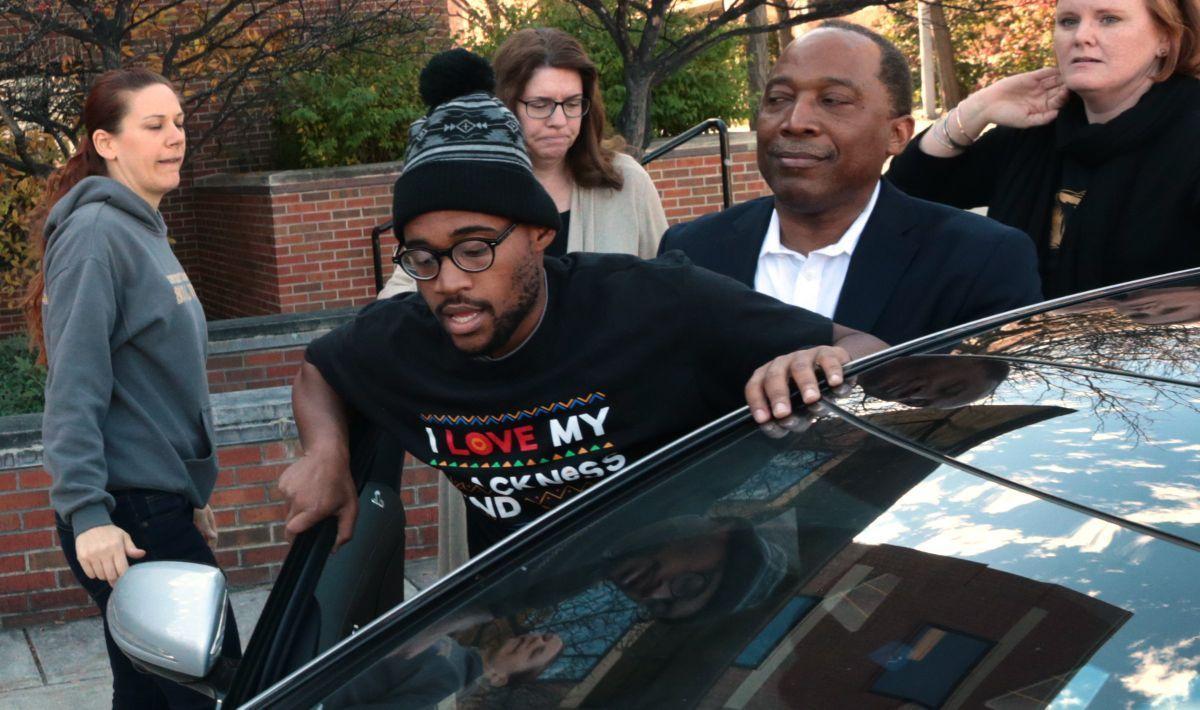 Jonathan Butler, a central figure in the protests at the University of Missouri, is an Omaha native and the son of a railroad vice president, the Omaha World-Herald reports.
Jonathan Butler played high-school football at Omaha Central High, where he won a state championship, and earned a bachelor's degree in business administration from Mizzou, the newspaper reports. He is working toward a master's degree in educational leadership and policy.
He is a member of a prominent Omaha family. The newspaper says that Butler's father is Eric L. Butler, executive vice president for sales and marketing for the Union Pacific Railroad. His 2014 compensation was $8.4 million, according to regulatory filings with the Securities and Exchange Commission.
Eric L. Butler and his wife, Cynthia Butler, serve as pastors of Joy of Life Ministries, the newspaper reported. Along with Jonathan Butler, the couple has two other children.
Butler, who was seen walking on the Mizzou campus on Tuesday, has declined to be interviewed by the Post-Dispatch, other than to say he was feeling better.