WILDWOOD • "I'm a soils nerd."
Never let it be said that Patrick Bellrose beats around the bush, even when engulfed by acres of flora at his greenhouses off St. Albans Road in Wildwood.
Every holiday season, close to two of the 5.5 acres at Fahr Greenhouses Inc. is dedicated to growing poinsettias — a flower whose local market has been losing ground to out-of-state producers growing the flowers for big-box store chains.
"We grow about 12,000 pots of poinsettias every year," said Bellrose, who runs the operation with his wife, Mary Bellrose.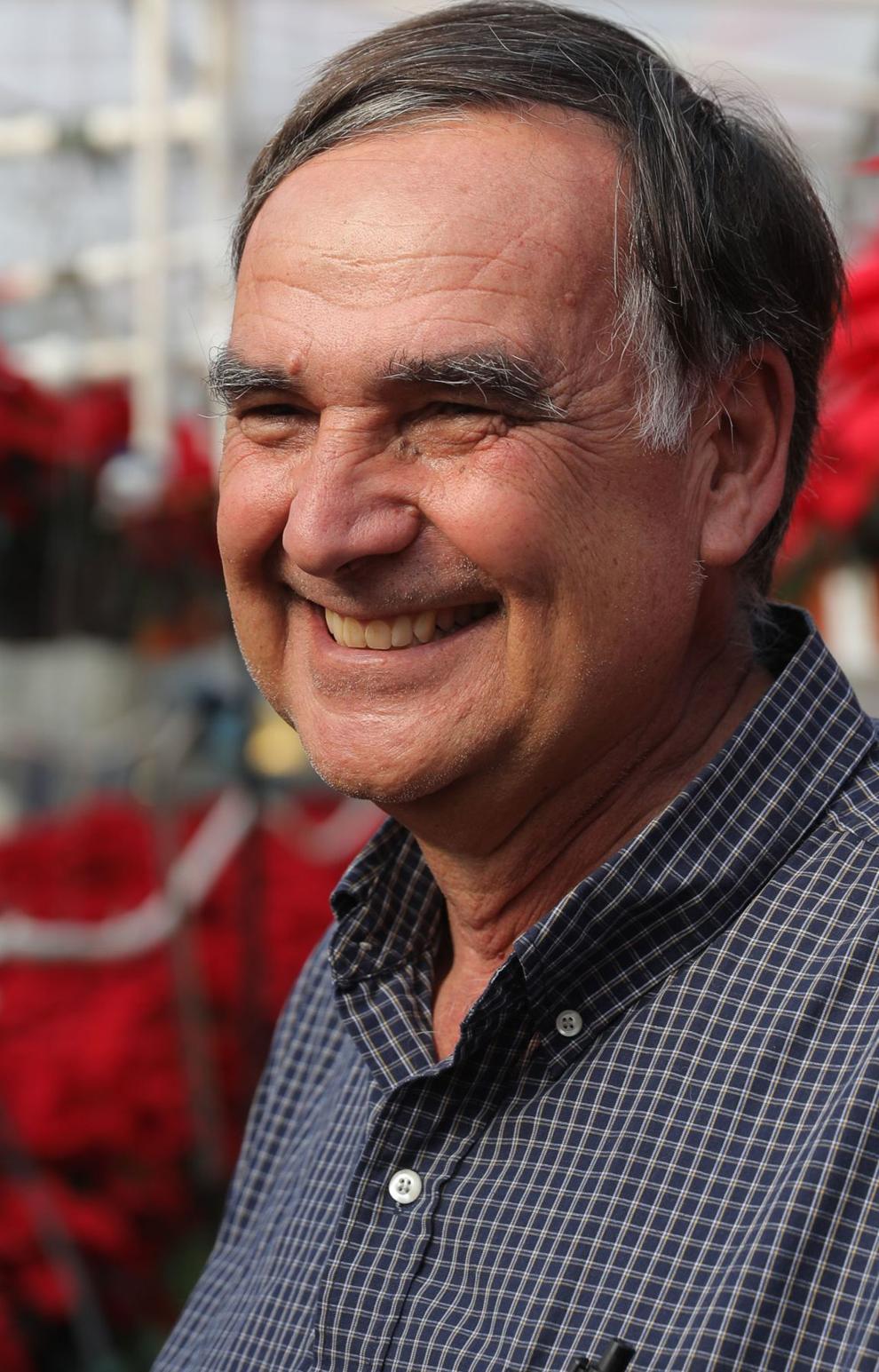 "And we sell them all," Patrick Bellrose noted, then added his go-to theory on operating a commercial gardening operation. "The best greenhouse is an empty greenhouse."
When the poinsettia is mentioned, the first mental image popping up is one of a deep, flaming red flower framed by dark green leaves.
But the world of poinsettias is far, far larger.
In a flash, Bellrose notes that the number of varieties of the plant is in the neighborhood of 1,200 — with some known by catchy names such as "glitter," "ice crystal," "cinnamon," "crinkle" and "jingle bells."
"But the red ones still account for about 80 percent of our total sales," Bellrose said. "About 8 percent of our sales are the white ones, which usually are bought by churches, and then 12 percent are all the others."
The plant's historical connection to Christmas began hundreds of years ago in Mexico, and it comes with an urban legend:
A young Mexican girl, Pepita, had no gifts to lay at the altar for the baby Jesus, so she took her cousin's advice and gathered weeds and fashioned them into a bouquet. But once they were laid at the altar, the legend declares, the weeds burst into the brilliant red flowers.
Bellrose also notes that as big as Christmas is in the western world for poinsettias, it's not the biggest day.
"That would be in China, for their New Year celebrations," he said. "Red is the color of that holiday."
Patrick Bellrose said that if you break the stem on a poinsettia, a white sap is visible. "And that sap has a high salt content and when animals eat it, they start drooling. People saw that and led people to say they were poisonous."
Agriculture by accident
Fahr Greenhouses has been growing poinsettias since 1971, and it is by far the main winter product. In the summer, the family's efforts turn to growing about 1,400 different varieties of flowers such as petunias, geraniums, begonias and zinnias.
Not that Bellrose set out to be a horticulturist. He guesses he caught the gardening bug while engaged in most every boy's first introduction to plant management: mowing lawns.
"I grew up in south St. Louis, from kindergarten through senior year in high school at St. John the Baptist. And in the summer, I'd cut the grass at Concordia Cemetery. I liked it, so I guess it started there," he said.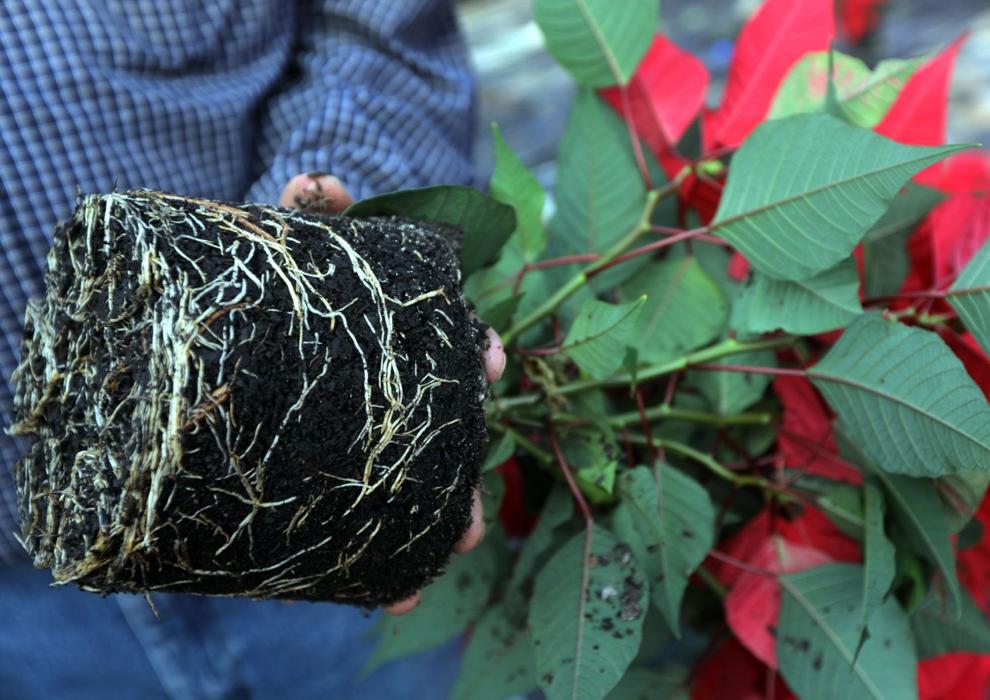 When he left for Columbia to attend the University of Missouri, however, plans called for him to pursue a career in civil engineering. But by the time Thanksgiving break of his freshman year rolled around, he'd already decided to switch to the agriculture school.
"When I came home from school on the Thanksgiving break, I told my parents," Bellrose said, then recounted his father's reaction. "He just looked at me and said, 'How the hell are you going to make money growing plants?' "
"And I'm still trying to figure that part out," Bellrose said.
But if money can sometimes be hard to find in horticulture, love actually was not. Eventually.
Mary Fahr was also at Mizzou studying agriculture, looking to join her family's greenhouse business upon graduation. And because that school did not have a large enrollment, all the "ag" students knew each other.
"We all took the same classes, so I saw him all the time," Mary Bellrose said, seeming to set up a story of affection at first glance.
"Actually, I thought he was kind of boring, to tell the truth," she said, then laughed. "But he was a real good student and he always had the notes from class, so ..."
The 'family farm'
What the trailing off leaves out is that they both earned bachelor's degrees in agriculture in 1969, married in 1970, and now have four children and seven grandchildren who call the Fahr spread the "family farm."
(Note: Patrick Bellrose, the self-confessed soil nerd, does not call it a "farm," reserving that word for land that produces edible plants.)
The property, once 22 acres before parcels were sold off to development, has been in the Fahr family since 1950, when the area was commonly known as Pond.
That was the year Mary's parents, Leonard and Dorothy Fahr, moved "way out here" from a poultry farm in Ballwin, which they operated for most of the 1940s.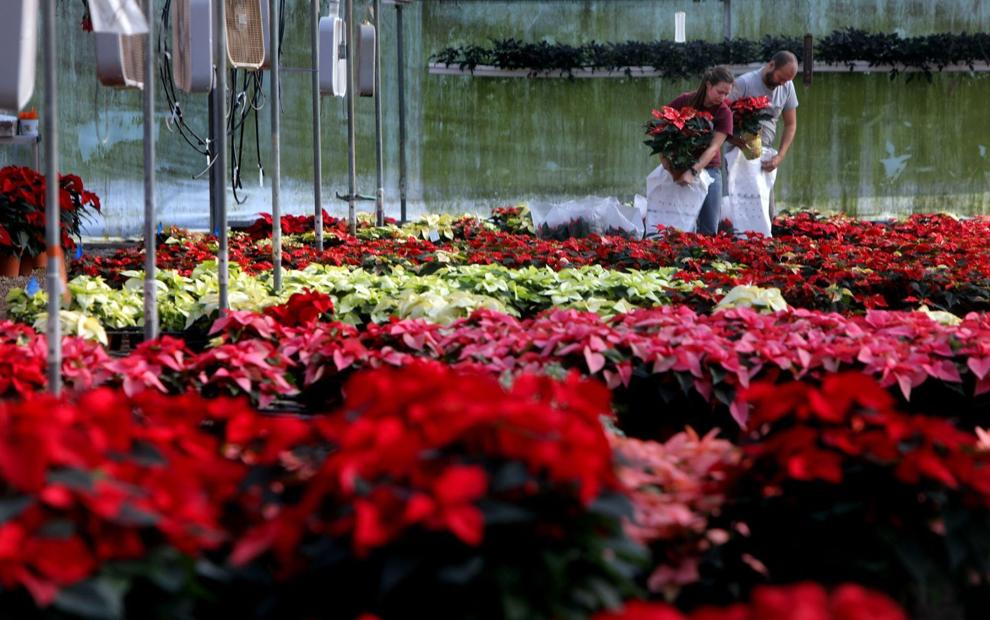 Before that, Leonard Fahr worked for a garden operation in the Des Peres area owned by George Dietsch. But when World War II broke out, Dietsch joined the Army as an interpreter.
Leonard Fahr, who was classified 4-F for military service, opted to lease the Ballwin chicken farm to produce food for the war effort.
"But my dad was very enthusiastic about having his own greenhouses, and he wanted to grow flowers, like gladiolas and carnations," she said.
And that's what he and his wife did from 1950 until 1967, when Leonard Fahr died suddenly and left the farm in the hands of his wife.
"So here was a woman in 1967, running this farm by herself. She was the business manager, kept all the books and records," she said. "But after my dad died, only one company they'd been doing business with — only one — would continue to extend credit to the operation."
"Hummert Seed, which is now out in Earth City," she said, both as point of fact and word of thanks.
Summer starts
But back to poinsettias, which are a difficult flower to grow, the Bellroses said.
The first cuttings go into pots in mid-June, then some more in July. "And then the big pots, the 6.5-inch ones that are the most popular, get started at the beginning of August," Patrick Bellrose said.
"It won't be until about the first week of October, the 1st through the 10th, that you should start seeing some red tinges along the leaves. See that and you're in business; don't see that and you're in trouble," he said.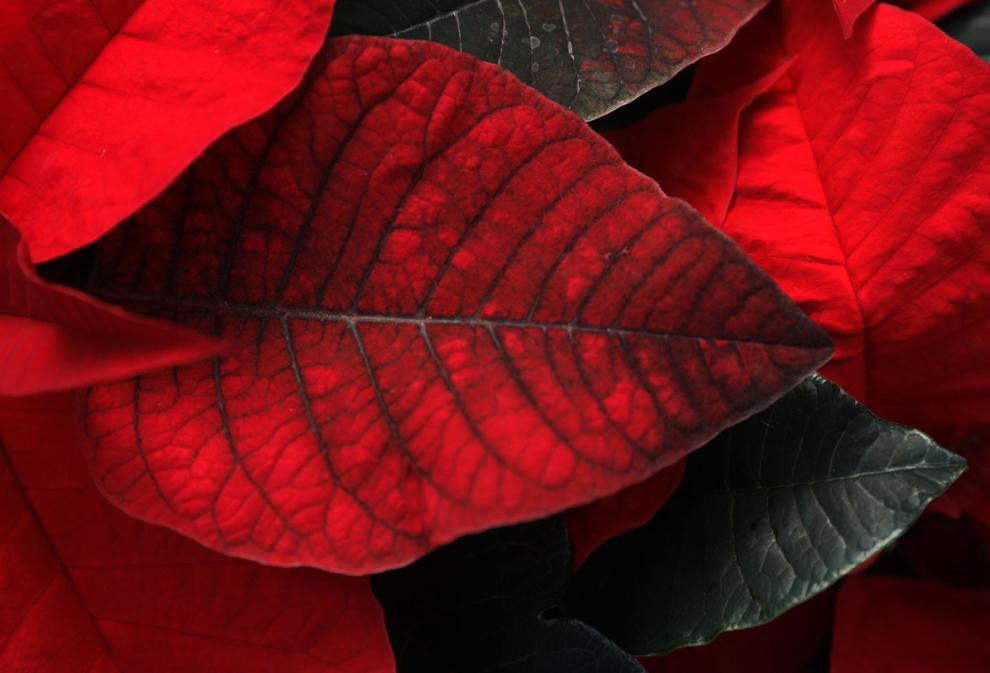 "They're very sensitive, and they can't take temperatures below 50," Bellrose said, adding that his children's friends had to be warned on sleepovers that if they heard a giant alarm, it was probably not a fire.
"We had it go off when the temperature went below 58," he said.
And the Bellroses do this in the most organic way possible.
"We grow our flowers in a compost, which is made up of plant material, rice hulls and pine bark," said Patrick Bellrose, who embraced organic gardening in the late 1960s.
Even the heat that protects the poinsettias is as nature-friendly as could be made.
In 2005 and 2006, the operation was spending about $10,000 a month on heating 38 greenhouses of varying sizes for five months, he said.
"Now we use wood chips, about a tractor trailer-full every week, that we get from saw mills in the area," he said, "and that costs us about $2,000."
Patrick Bellrose then laughed and said, "When I talk about this stuff, my one son says, 'Dad, you're not environmentally friendly, you're just cheap.'"
Though people can stop by to purchase plants in small batches, most of his flowers are sold to churches and smaller local businesses.
Happiness in the poinsettia-growing world is to be completely sold out before Christmas Day.
"Sales have been really strong this year, and that's good ... " he said, then stated the obvious ... "because they don't have any value on Dec. 26."