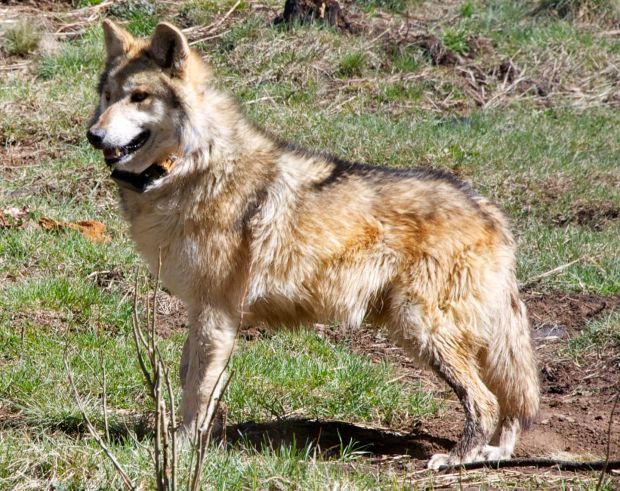 Maybe it's all about finding "the one."
Ernesta and her four pups — along with a new partner — were released earlier this week into the Gila Wilderness in southern New Mexico, wildlife officials said, adding that fewer than 90 Mexican wolves are known to exist in the wild.
A pregnant Ernesta was first released into the wild in April, but she and her mate separated in May and wildlife workers had to retrieve her and her newborn pups.
Enter Wesley, another wolf who was introduced to Ernesta at a management facility in New Mexico. The two bonded and he adopted her pups as his own.
The center was founded in 1971 by legendary STL Zoo director Marlin Perkins and his wife, Carol, to preserve and protect Mexican gray wolves, red wolves and other wild canid species. The Eureka center serves as a major component of the government's wolf reintroduction programs.