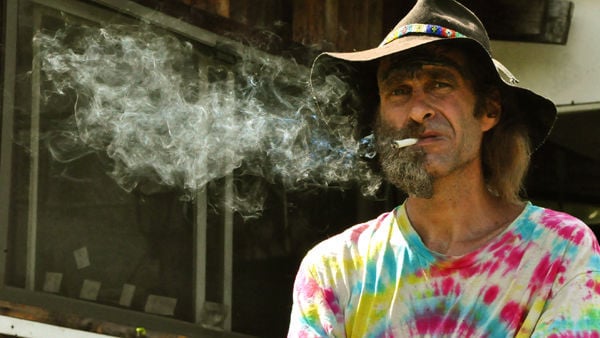 Political news wafting across Missouri tells us that a regular candidate for high office and an avid advocate of marijuana legalization has died.
Chief Wana Dubie (born Joseph Bickell) died in his hometown of Salem, Mo., about 130 miles southwest of St. Louis. He was 58.
Saying he was a man who "devoted his life to being a perpetual thorn in the side of the man," a memorial column in the Salem News reported that Dubie "died at peace on Thursday."
Dubie's biggest hit occurred last year when he staged the "Dubie vs. Blunt" campaign to unseat incumbent U.S. Sen. Roy Blunt, a Republican. His platform focused on term limits and 100 percent legalization of marijuana.
Along with picking up 30,000 or so votes, good for third place in a four-person Democratic primary won by Jason Kander, Dubie also scored national press coverage.
But the Flint, Mich., native was no one-hitter when it came to elections. Before the Blunt race, he had run for state representative in 2006 and for governor in 2008.
Dubie also was the subject of a documentary in 2011, "Wana Dubie's War," which carries the blurb "When the Government Declared a War on Drugs, Chief Wana Dubie Declared War Back."
One of the documentary's directors was Andrew Sheelty, who wrote the memorial in the Salem News.