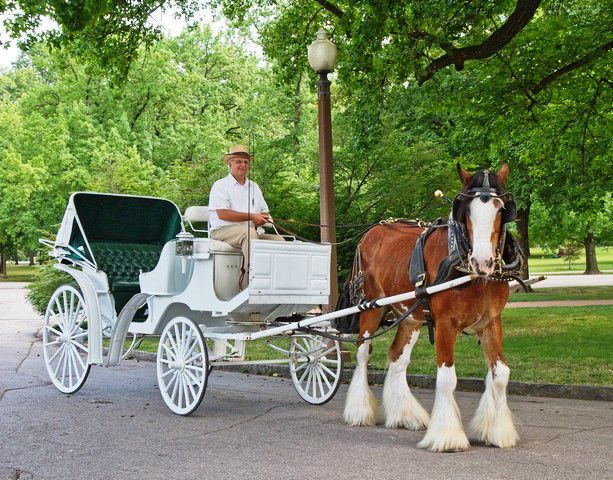 About a week after announcing plans for his retirement party, Tower Grove Park officials now bring the sad news that Jimmy Joe, its carriage horse for the last 17 years, died Wednesday night.
The 21-year-old Clydesdale seemed ill Wednesday morning and his veterinarian diagnosed the problem as a type of colon infection common in older horses, park officials reported in a press release.
Heavy doses of antibiotics proved ineffective and the horse died about 9 p.m., the release said.
Jeff Kinman, park stable manager and Jimmy Joe's driver since the carriage service was re-instituted in 1999, said in the story that he was pleased the park had found a retirement home for Jimmy Joe, a seven-acre farm in Wildwood.
Jimmy Joe leaves behind a partner, Sheffield, a 14-year-old Shetland pony that had served as a companion horse for the last two years.