President Donald Trump's visit to a shrine honoring Pope John Paul II on Tuesday drew sharp criticism from Washington Archbishop Wilton Gregory, who said the late pope and Roman Catholic saint would not have condoned the president's actions against protesters.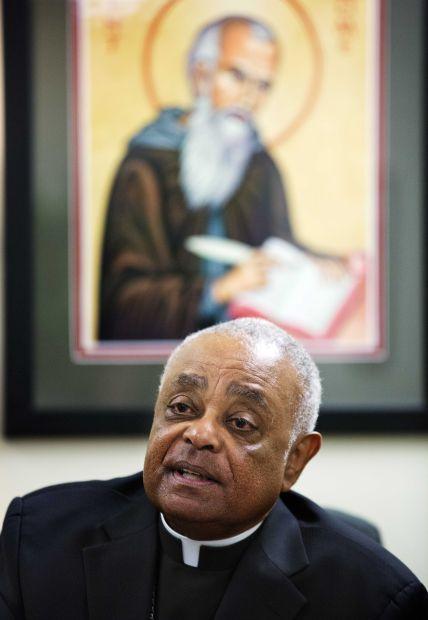 Gregory, who has headed the Washington, D.C. archdiocese for a year is a familiar face in the St. Louis area, where he served as bishop of the diocese of Belleville from 1994 until 2005.
In a statement, Gregory said:
"I find it baffling and reprehensible that any Catholic facility would allow itself to be so egregiously misused and manipulated in a fashion that violates our religious principles, which call us to defend the rights of all people even those with whom we might disagree. Saint Pope John Paul II was an ardent defender of the rights and dignity of human beings. His legacy bears vivid witness to that truth. He certainly would not condone the use of tear gas and other deterrents to silence, scatter or intimidate them for a photo opportunity in front of a place of worship and peace."
In 2004, Pope John Paul II named Gregory the archbishop of the Archdiocese of Atlanta. Pope Francis named Gregory as the archbishop of the Archdiocese of Washington in April 2019.  
Be the first to know
Get local news delivered to your inbox!