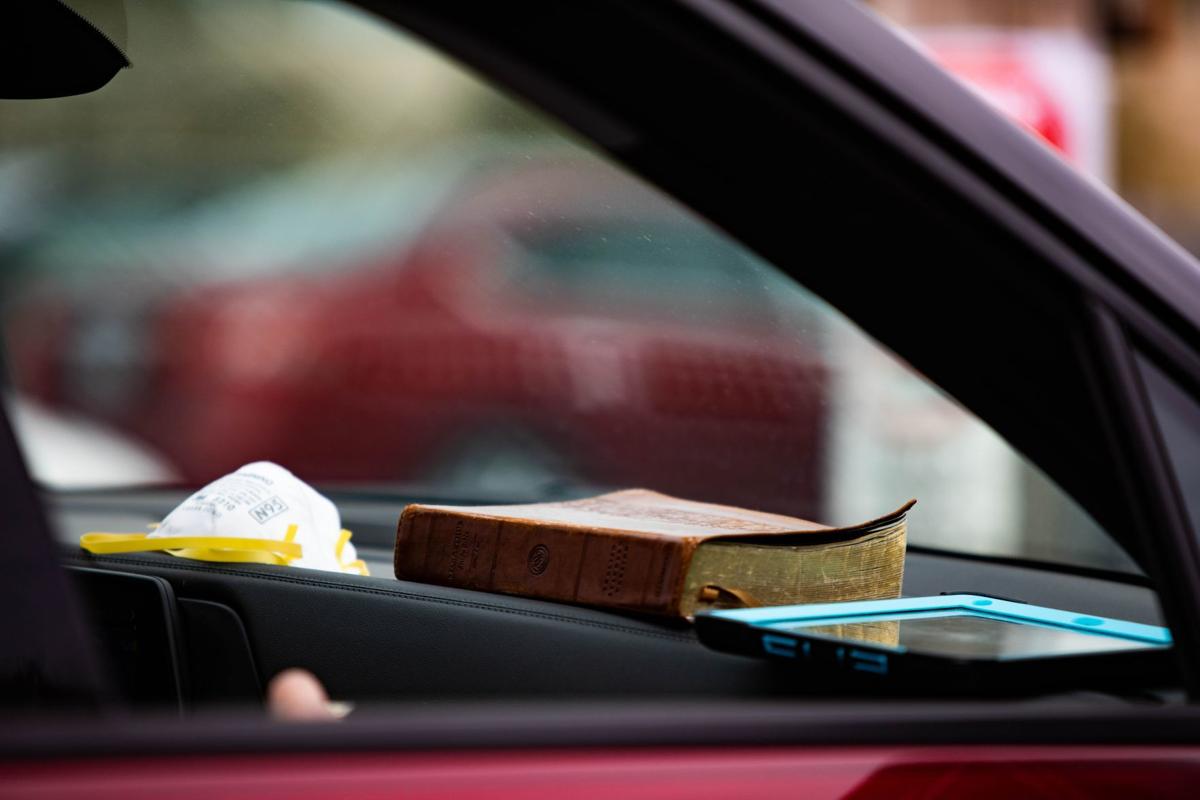 Way back in the halcyon days of early 2020, we longed for the sound of skates cross the ice at the Enterprise Center, or the smell of hot dogs at Bush Stadium. Remember when "zoom" was a noise your grandson made as he played with cars? Remember when distancing was something you did to avoid crazy relatives at parties?
Times were simpler. We did not cover our faces with masks. We never imagined stores would sell out of toilet paper. We thought getting dressed for church meant something besides pajamas. Nor did we need to be told not to drink bleach.
But things are different. Our coronavirus confinement has changed us. We interact with each other differently. We communicate in new and different ways. Our students are learning differently. We conduct our daily routines differently, and we also think about God differently. No matter when the stay-at-home orders are lifted, there will be no returning to the way things were pre-COVID-19.
That is not the announcement we want to hear. Perhaps it would be best if we could simply turn back time. Maybe we could ask God for a do-over. We could wipe the slate clean and act as if these past weeks never happened. Someone in power could push the reset button and everything would go back to the way things were in the middle of March.
It is a question on the minds of pastors and church leaders. Some churches have delayed their Easter celebrations until the all-clear whistle is blown. Others are eagerly preparing for the time when they can gather once more in person. There are plenty of pastors who are praying for the day they no longer serve as a video producer and sound engineer.
Like racehorses lined up in a starting gate, there are churches pawing at the track, ready to go.
I long for that as well. In my mind, the grand re-opening of church would be a day full of festivities and celebrations. Crowds would be lined up, pushing at the doors. (Indulge me for a minute.) The doors of the church would fling open to the sounds of choirs singing and children squealing in delight. People would know to get there on time or not get a seat. It would be a big day of laughing and singing and praying.
That is not likely to happen, at least not on a large scale. And I'm beginning to understand why it shouldn't. There is nothing wrong with celebrating, of course, but prudence dictates that our churches move slowly in re-engaging ministry. There will be some at-risk groups who should not venture out yet. The virus will still be present and active, so maintaining social distancing will be necessary for some time.
There is at least one other reason to consider. Before we start celebrating, we need to consider the toll the virus has exacted from all of us. We need to consider the grief we have experienced — and delayed. We grieve not just those who died during this time when funerals were not easy to arrange. We must also grieve the broader losses around us — losses which can be easy to ignore.
We must grieve the more than 85,000 of us who have died from COVID-19. They will not be returning to work or to school or church. They have died because an unknown enemy took them from us, and we must take time to grieve their deaths.
We must also grieve the impact the pandemic has had on communities of need, and the injustices it caused. There needs to be a time of grieving the impact of COVID-19 on health care and essential workers. The real and lasting economic impact sustained by businesses and out-of-work employees need to remain in our minds. We must grieve all these changes and losses.
T.S. Eliot's phrase, "in my end is my beginning" is an apt description of our post pandemic task. The ending of this time offers us the possibility of newness, just as God has promised. But the way forward must surely include learning to grieve.
Keating serves as pastor of the Woodlawn Chapel Presbyterian Church (PCUSA) in Wildwood. He is a regular Faith Perspectives contributor to STLtoday.com/religion.