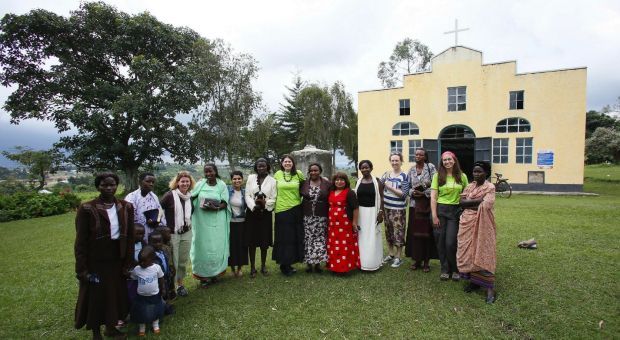 Earlier this year, the media covered a measles outbreak in Texas that appears to have started at a "vaccine-skeptical megachurch." The pastor there had given some pretty mixed messages about medical science and the safety of vaccines, and as a result many members chose not to have their children vaccinated. The predictable result was an outbreak in their community.
If you read the online comments to some of the stories covering that situation, you might think that all religious leaders are megalomaniac science-deniers. Obviously I don't agree (some of us are really quite nice, rather reasonable folks), but sadly I can see where people get that idea.
The truth is that hostility to science, whether in the form of climate-change deniers or vaccine resisters, comes from many different directions in our current political culture. To pick just one more example, recent news reports have focused on the growing popularity of the "anti-vax movement" in wealthy, elite communities, where people seem to be getting their medical advice from Jenny McCarthy and other celebrities. So it's not always the church that's the problem, by any means.
In order to counter some of this craziness, I feel like I need to point out with frustrating regularity that religion and science are not enemies. I believe in the healing power of God. I also see my doctor at least once a year, get my teeth cleaned regularly, and try to eat right and exercise every day.
And I had my children vaccinated. Not just to protect them, but also to make sure they didn't become part of a cycle of disease that would hurt others. Outbreaks can start in Thailand and end up Texas, or start in Malibu and make their way to Moscow. In other words, they can happen anywhere. Our global village is getting smaller by the day. Choices made by a single individual can affect dozens or even hundreds of others, for good or for ill.
Recently I had the good fortune to meet Cynthia Changyit Levin, a new St. Louis resident who is very involved in national and international efforts to combat extreme poverty and the various scourges that accompany it. One of the many things we discussed was her recent trip to Uganda, where she was sent by the UN Foundation's Shot@Life campaign to witness firsthand their remarkable vaccination efforts and successes.
Uganda has made great strides in reducing child and infant mortality, but the most hard-to-reach children are still at great risk. Hospitals or clinics are too far away for many rural Ugandans to reach easily (imagine walking several hours or even a whole day to receive medical treatment). However, almost everyone has a church or mosque nearby.
A startling 90 percent of Ugandans attend weekly Muslim or Christian services and when they go, they go as families. So the Ugandan government and UNICEF have teamed up with churches and mosques in the most rural and impoverished areas to bring health care to families. Four times a year these places of worship have a "Family Health Day" where tables are set up outdoors to administer vaccines, check blood pressure, do AIDS testing, monitor children for healthy weight, and so on.
"I was able to see a Christian Sunday service where the preacher gave a sermon about the importance of family health and vaccines," said Levin. "I attended a Muslim Eid service where the imam did the same. Both of these men expressed to me how grateful they were for our support to bring vaccines to them and viewed it as their responsibility to God to tell people how they should vaccinate their children. The support of clergy like them is critical in gaining the trust of the congregation!"
It occurs to me that in America we have become so antagonistic toward institutions and people in authority that a similar program here would likely come under tremendous scrutiny. People would complain about the overlap of church and state, not to mention church and medicine, or even medicine and state. I understand our skepticism, but we have to be careful that it doesn't blind us to the good work being done by some of the excellent programs out there.
Programs like the Shot@Life campaign, which I hadn't heard of until I met Cindy Levin. At the risk of being like that mega-church pastor, I'm going to hand out some free advice. If you are still in need of a flu shot, consider getting one at Walgreens. For every flu shot they give here, Walgreens will provide a free vaccine against polio or measles to a child in a developing country. No extra charge to you. Get a shot, give a shot: it's that easy.
Measles and polio are deadly in developing countries, and spread far too easily. Vaccines save lives. But don't take my word for it. Talk to your doctor if you're unsure of whether a flu shot is right for you, or you don't know when to vaccinate your children. The program only runs through October 14, though, so don't delay.