The Mass on Sunday, Aug. 25, celebrated the feast day of St. Louis, king, crusader, and champion of the poor. Our fair city is named in his honor and his statue is in front of the Art Museum. St. Louis was so unique when ministering to the poor of his kingdom that he actually went outside his castle and assisted in giving bread and drink to the poor gathered at the gates.
The Rev. Dave Poleck, C.Ss.R, our visiting presider, is currently assigned to St. Alphonsus Liguori "Rock" Church on North Grand Boulevard. During his homily, Father Dave spoke about God's commission to welcome all and help the poor.
I thought of members of my family, who came to America more than 100 years ago.
My grandparents, Andrew Gasparovic and Ursula Domian, met at their church in Tribalj, Croatia. After their marriage, Andrew, a stonemason, traveled with his brother Michael to America, ending up in St. Louis, plying his trade and earning money to send back home.
Upon his return home to Tribalj, Andrew and Ursula celebrated the birth of their first child, my father Andrew Jr. My grandfather realized America held greater opportunities and returned to St. Louis. Ursula's brother Joseph accompanied him and they worked together. My grandfather decided his family's future was here and sent for Ursula and their son. They settled down the street from St. Joseph Croatian Church and the family expanded to two more brothers and four sisters. The Gasparovic and Domian families gathered weekly at their parish attending Mass, school and various events.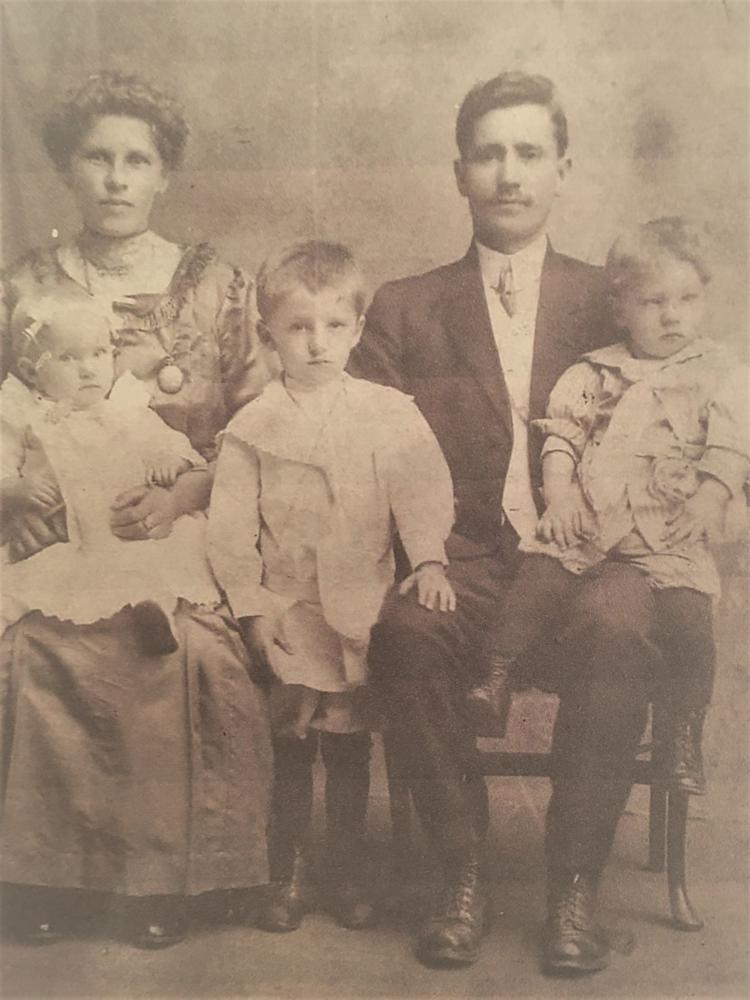 Aunt Jeanie, my dad's youngest sister, is the last remaining member of the original Gasparovic family. The cousins and their children have grown and moved away.
We are truly blessed that Andrew, Ursula and the others made the sacrifice to come to America. Most importantly, they were able to make this decision willingly.
Vincent Tucker of Arizona has a markedly different story regarding his family's journey to America. He is descended from William Tucker, the first child born in 1624 of the earliest slaves brought to America in 1619. Virginia recently held a ceremony marking the arrival of the first enslaved Africans over 400 years ago to the mid-Atlantic colony. The community is hoping to seek healing from the legacy of bondage that still haunts the nation.
What a difference in our lives. My family chose to make this journey. We survived and prospered. Our families stayed together and celebrated their history and traditions brought from the old country. We practiced our faith and no one destroyed our family unit.
St. Alphonsus currently has six or more generations of families attending services. Parishioners drive from Ballwin, Florissant, Ferguson and beyond. They are deeply embedded in their church. The Rev. Steve Benden, pastor at "the Rock" expanded on what their parish is currently doing to counteract the horrors that have been taking place this summer.
Sixty-four parishes and churches located on the north side host "Grill to Glory" each Saturday, from 11 a.m. to 1 p.m. On a recent Saturday, volunteers at "the Rock" served 80 hamburgers, and 120 hot dogs to their visitors. Along with face painting, they offer food, drink and fellowship. This neighborhood event was conceived 10 weeks ago and the organizers' hope is to present a place of welcome and safety for all who show up. As Father Steve remarked, "This is a perfect opportunity for people to get to know one another. There are no meetings or lectures. It is simply a meet and greet." The word gets around and it seems to be working. Sixty to 80 people have been attending the weekly event at "the Rock." Other churches are experiencing their own success. People are gathering together in peace.
Father Steve spoke about the religious and lay people striving to reach out and address the violence in their neighborhoods. "People are trying to do the right thing. We invite them to come and enjoy themselves while providing a safe haven. We are bringing love to a wounded world."
Examining the memorial stones in one of the oldest black cemeteries in Hampton, Virginia, Vincent Tucker explained the meaning of the stones. "Each one of them is a story — not your story, not my story, but our story".
Whatever our personal history, religion or nationality, we are all united in our journey to find peace.