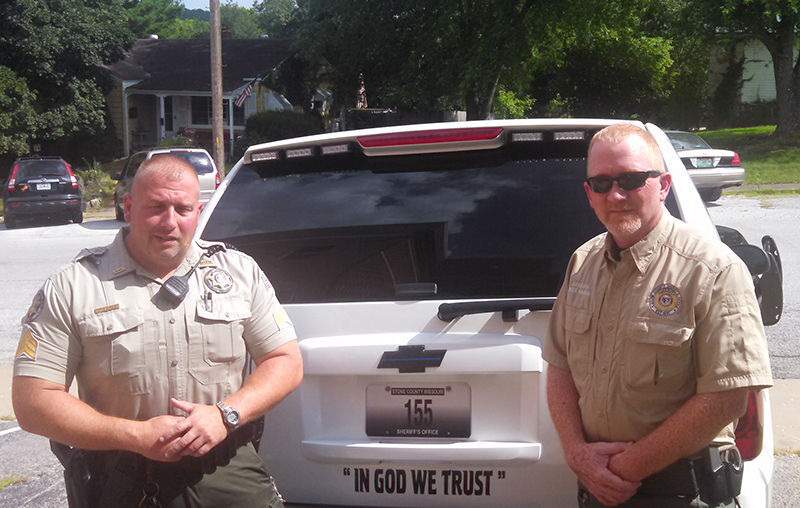 Before 1956, the United States had no official motto. Yet an unofficial motto existed, a perfect expression of solidarity for a nation born of people from many countries and cultures, and composed of many states: "E Pluribus Unum," "Out of many, one."
Then, in the 1950s, at the height of the Red Scare, and in an attempt to distinguish God-fearing America from "godless Communism," the 84th Congress established a new, official motto: "In God We Trust."
This was a bad move. The United States is a country of people who practice many different religions and none, whose citizens understand the concept of god very differently. It also has a long, proud history of secularism — the idea that religion should not have undue influence over the government, nor the government undue influence over religion.
In this context, introducing an explicitly religious national motto was bound to cause nonreligious people, and religious people who do not believe in God, to feel as if their government in some way fails to represent them. Yet while the motto remains a platitude on the lips of politicians, or even a statement on the currency, it's relatively easy to ignore.
The same is not true when the motto is displayed prominently on police cars.
In August, the Missouri Sheriffs' Association voted unanimously to plaster "In God We Trust" decals on their patrol vehicles. This is a growing trend in Missouri: The Original Motto Project (which seeks to return the original U.S. motto "E Pluribus Unum") lists almost 40 police and sheriff's departments in Missouri that now display "In God We Trust" on police vehicles: almost a quarter of all such departments in the U.S.
This is a big problem. The police, to do their job well, rely on trusting, positive relationships between officers and the public they serve. Those relationships are strained when the police decide that it is part of their job to promote belief in God. We all must be able to trust that the police will respond to our needs the same regardless of our religious beliefs, and it's more difficult to trust that this will happen when the police themselves take a religious position.
More concerning still is that police departments that have taken this step are routinely deleting critical commentary from their social media pages, and blocking those who oppose the decals.
This establishes a dangerous precedent: If only those who agree with the policies of their local police department are allowed to comment on public social media pages, so much for freedom of speech.
This illegitimate censorship of public commentary is a dangerous recipe for authoritarianism.
Consider, too, the plight of individual police officers and sheriffs who do not believe in God. Such officers certainly exist: Given the rapidly increasing number of nonreligious Americans, it's undeniable that some of them serve and protect proudly.
When the department for which they work decides to plaster "In God We Trust" on the vehicle they have to drive, they are likely to feel disrespected and marginalized. The officer's boss is making a statement about their religious beliefs at their place of work.
There should be no religious test for law enforcement officers, and this move threatens to establish one. Deciding who can or cannot be a sheriff or police officer on the basis of their religious beliefs is illegal, intolerant, and unethical.
Luckily, opposition to increasing use of these decals has developed into a well-organized movement. Robert Ray, national director of The Original Motto Project (which also has a Missouri chapter) explains his group's opposition to the decals:
"We feel that the phrase 'In God We Trust' does not represent all the citizens. It is a direct promotion of religion over nonreligion by government officials and leads to the perception that those that do not have a trust in deities are less patriotic or less American. Having this on law enforcement vehicles reinforces this concept with the added authority of one who enforces laws.'
Ray is right. To oppose the use of "In God We Trust" decals on police vehicles is not to insult Christians or to drive God out of the public square. Rather, it is to insist that public services be offered to all citizens in a way that is respectful of their religious beliefs, and that does not threaten to make anyone seeking police and sheriff services feel marginalized.
Though private citizens have every right to shout their trust in God from the rooftops, police vehicles are public property, and the police have a responsibility to serve and respect all members of the public — not just those who trust in God.
James Croft is the outreach director of the Ethical Society of St. Louis, a Humanist community dedicated to inspiring ethical living.