Editor's note: This article was written a few weeks ago; the Rev. Keating canceled Sunday services at the Woodlawn Chapel Presbyterian Church.
Panic surrounding the novel coronavirus seems to be spreading as fast as the virus. Facts and fiction, anxiety and fear mingle on social media like misbehaved cocktail party guests. Our collective social angst has pushed the panic button.
Hand sanitizer and surgical masks fly off shelves. The world coughs, and the stock market wheezes. Even church leaders are suggesting changes to accommodate a possible pandemic. Some are changing the way communion is celebrated and searching for alternatives to shaking hands during the passing of the peace. Maybe the "fellowship dab" will become a trend.
There is more at stake in this epidemic than merely refraining from shaking hands. It's important to take precautions, but it's also important that we don't give up church attendance for Lent.
I was listening to a briefing by a health official who advised that religious organizations may need to ask people to stay home. "Hey," I thought, "I don't need your help giving people more reasons to not come to church." It reminded me of a picture of a church sign I once saw. It read, "Don't let worry kill you; let the church help."
It goes without saying that certain preventive measures make sense. If you're sick and not feeling well, know that your church or faith community loves you and will be praying for you. Good friends will cook chicken soup and leave it at your door. Your church will be glad to see you when you are feeling better. The same goes for visiting patients in nursing homes: if you're running a fever or feeling ill, send a card or make a phone call. We don't need to expose vulnerable populations to sickness. It's OK to greet each other with a wave and not a handshake.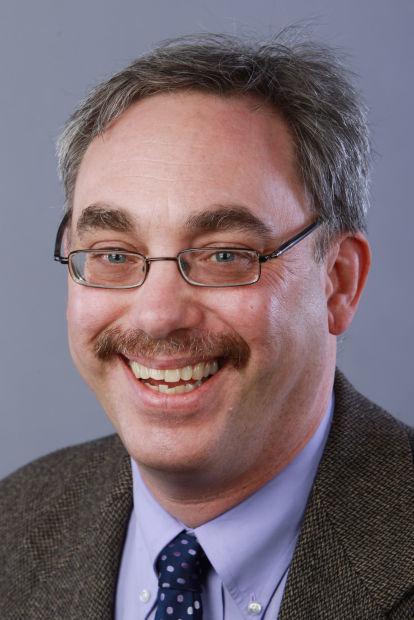 But let's not panic, either. In place of panic, our congregations can become sanctuaries of healing and hope. Withdrawing from community only adds to the viral sense of isolation that already exists in our neighborhoods. We need community more than ever, and there is solid medical evidence that supports the benefits of regular church attendance.
A study by Marino Bruce, professor of medicine at Vanderbilt University, found that people who participate in a church, synagogue or mosque tend to live longer. Middle-aged participants in the study who attended religious services regularly displayed lower levels of stress and lowered mortality rates than similar populations of non-worshippers.
I have always believed that cheesy potluck potatoes were the elixir of life.
Panic, on the other hand, reduces resilience. Panic-induced anxiety leads to regressive behaviors that infect our world with all sorts of nasty bugs. These behaviors are symptomatic of our inability to handle stress, understand change or accept differences. Panic leads us to distance ourselves from others and prompts all sorts of poor behaviors.
Last month, rumors about Chinese food spreading the coronavirus were linked to declines in sales at Chinese restaurants. In New York City, for example, business dropped by as much as 70%. Incidents of racial bias were also reported, including the story of an Asian American who was riding public transportation in Los Angeles. Another passenger began a racist and curse-word riddled rant at the passenger. It's just another example of how our panic buttons release vile toxins.
I've been thinking of the biblical story of Abraham and Sarah, two figures who replaced panic with resilience. There was plenty of evidence to suggest they would die without heirs. Instead of panicking, they pushed forward. They listened to God. Maybe they even washed their hands.
This is the sort of resilience that arises from participation in a faith community. They are places where we can practice good spiritual hygiene—like praying for others, encouraging others, being kind and just to others.
Go ahead and wash your hands, but otherwise, consider giving up panic this Lent. The life you save may be your own.
Keating serves as pastor of the Woodlawn Chapel Presbyterian Church (PCUSA) in Wildwood. He is a regular Faith Perspectives contributor to STLtoday.com/religion.