ST. LOUIS — Pope Francis has named Bishop Mitchell Rozanski of Springfield, Massachusetts, as the next archbishop of St. Louis, succeeding Robert J. Carlson, who last year reached the mandatory retirement age of 75 and submitted his resignation to the pope.
"At heart, I am still a parish priest," Rozanski, 61, said Wednesday at a news conference at the Cathedral Basilica of St. Louis, where Carlson introduced him.
Carlson called Rozanski "a true man of God."
"Pope Francis is appointing someone who knows the joy of the gospel, he has a zeal for evangelization, and is known throughout the Northeast, from Baltimore to Boston, for his work with peoples of all colors, of all creeds," Carlson said at the news conference. "He has the skills of managing a big city, but just as important has the background at the parish level, having served as a pastor at many different parishes.
"To my mind, he is exactly what we need."
Rozanski, in response, thanked Carlson for his "service to this church of St. Louis over these past 11 years, for his steady leadership, and living out the gospel message in such a beautiful and humble way."
"I know that I will count on his wise counsel, and his wisdom in the days, weeks, and years ahead."
'A troubled time'
Rozanski, at one point speaking in Spanish, addressed issues facing the country and the archdiocese, including the coronavirus and racism.
"This is a troubled time for our nation," he said. "We are still experiencing the effects of the COVID-19 virus, the death of Mr. George Floyd and the sad specter of racism that tears at the very fabric of our country."
Rozanski cited the example of Jesus, who "did not avoid any person or situation that was uncomfortable," as instructive.
"He walked into those difficult circumstances, bringing the healing presence of God," Rozanski said. "All of us stand in need of that healing presence, personally, communally, and as a nation."
His successor will inherit a packed seminary and one of the largest Catholic communities in the country, but one that's also shrinking and anxiously awaiting a list of priests with sustained allegations of sex abuse.
Asked about closing and merging churches, he stressed the importance of being cheerful disciples.
"Buildings are important, but they are not the church," he said.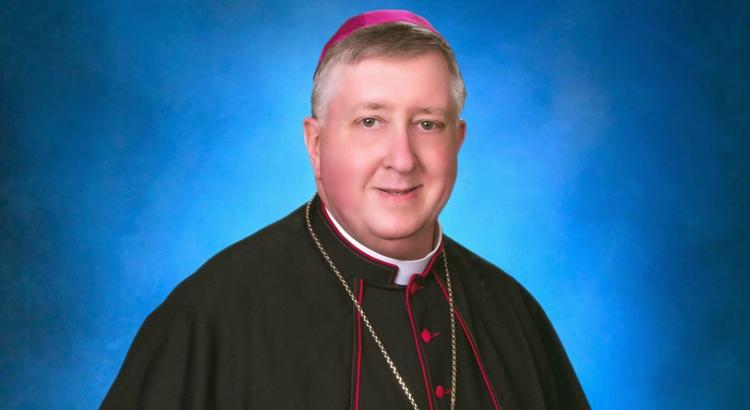 Pledges to be transparent
Rozanski, a Baltimore native of Polish-American descent, is the oldest of three sons born to Alfred and Jean Rozanski, both still living. He received seminary training at the Theological College at the Catholic University of America and was ordained a priest in 1984.
He was an auxiliary bishop in his hometown of Baltimore before being named to lead the Springfield diocese in 2014. At the time of his ordination as bishop, Rozanski was the youngest bishop in the United States, according to the Archdiocese of St. Louis.
Rozanski said he walks each day down a street in his neighborhood to talk with people in the community. One of them, after the death of Floyd while in custody of Minneapolis police, told Rozanski "We need to get together, to talk with one another to know one another."
That is what Jesus did, Rozanski said, providing a model for how the church can address issues like racism.
"Jesus was always reaching out to people, no matter who they were. He got criticized for it. He got criticized because he went against the standards of the day. But Jesus taught by example and teaches us by example, and I think Pope Francis does the same thing," Rozanski said.
"Really this all begins in getting to know one another, reaching out to each other, and seeing that each person in his and her dignity, has so much to contribute to our working together."
Asked how his leadership would differ from Carlson's, Rozanski said he must first meet his new flock and clergy and get to know the needs of the archdiocese over the next year.
Carlson is "well-known throughout the bishops' conference (the U.S. Catholic Conference of Bishops) as being a firm steady leader, truly dedicated to the gospel. If there is anything that I wouldn't change about myself, it's that I would follow Archbishop Carlson in that way."
Rozanski has a "learning curve," he said.
"I don't think I can come here with a set agenda," Rozanski said. "I don't think I can come here with preconceived notions, unless I have the ability to learn about the people and the hopes and dreams of this archdiocese. So, I got a learning curve and I think I know that."
Rozanski becomes archbishop after a year of revelations about clergy sex abuse in the Catholic Church that began with a grand jury report in Pennsylvania that documented hundreds of abuses there.
Carlson last year released a list identifying 61 former clergy members with substantiated allegations of abuse against them stretching back decades. The list was criticized by abuse victims' advocates for withholding the former priests' parish assignments and other details. A Post-Dispatch investigation found that the allegations against 26 men on the list never had previously been publicly disclosed.
Shortly after the announcement of Rozanksi's appointment, the Survivors Network of Those Abused by Priests, or SNAP, criticized a similar list released by the Springfield diocese as lacking in details and called on Rozanski to be more transparent.
Asked about the criticism, Rozanski said that in recent months the diocese had developed a memorandum of understanding with local district attorneys and that he had appointed a retired judge to investigate the diocese's response to allegations of sexual misconduct and issue an independent report. He said he would also follow church guidelines on child protection and local, state and federal laws.
"Healing begins in the transparency," Rozanski said. "I know that we can't seem to do things perfectly, but we're trying as best we can to be as transparent, as proactive as we can."
SNAP specifically criticized Rozanski's recent suspension of three Springfield priests who were accused of sexual abuse. The priests were removed from ministry but were not named publicly.
Rozanski said at the news conference that the priests were not named publicly because the accusations against them have not been established as credible. One priest had been cleared by a law enforcement investigation and the remaining two are under investigation, he said.
'Music to my ears'
"I thought, having been general counsel of a company, that he leaned in and answered questions," he said. "He's very genuine."
In particular, Snively said he enjoyed hearing about Rozanski's mother's advice about the promotion: Don't get a big head.
As with many others on Wednesday in St. Louis, Snively hadn't heard of Rozanski until the announcement.
"I was stunned, actually, when he fluently spoke in Spanish," Snively said. "That is going to be a great lift to much of the community."
"Not only did he listen with empathy, he followed through with sincerity and compassion on racism, I should say the sins of racism," Brown said of Carlson. "He made no bones about that and how it needs to be eradicated. And it takes time."
The Rev. Dennis Stehly, vicar general of the archdiocese who recently led St. Raphael the Archangel Church in the St. Louis Hills neighborhood in south St. Louis, said he was glad to hear Rozanski describe himself as a parish priest.
"To hear him say that is music to my ears — the fact that he wants to serve as a parish priest and he identified St. Louis is now his parish and he's the pastor of his parish," Stehly said. "He understands the common people. He will be among the people."
The Rev. Lawrence Biondi said by telephone Wednesday that Carlson was the most "open-minded" and "caring" of four archbishops he served under while president of St. Louis University, a Jesuit school, from 1987 to 2013.
He didn't know Rozanski but said the archbishop-elect will be challenged to learn the culture and history of the region, including a "situation where there are many diverse groups of individuals, not only Catholics but other religious and ethnic minorities."
A main challenge will be, Biondi said, to "support the diversity and yet strive to have a unity based on a social justice."
(tncms-asset)90a2d014-ab14-11ea-a16b-00163ec2aa77[3](/tncms-asset)
New archbishop announced
New archbishop announced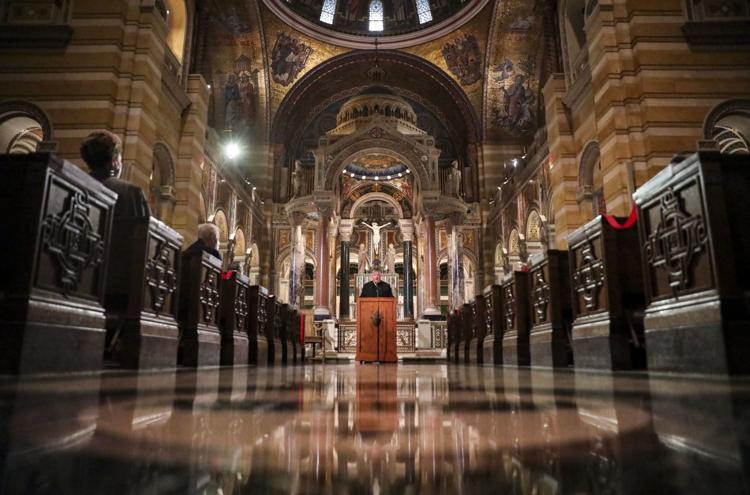 New archbishop announced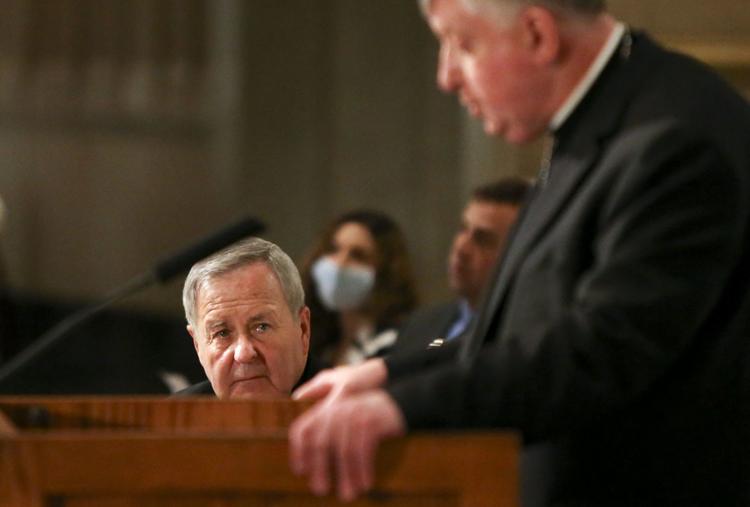 New archbishop announced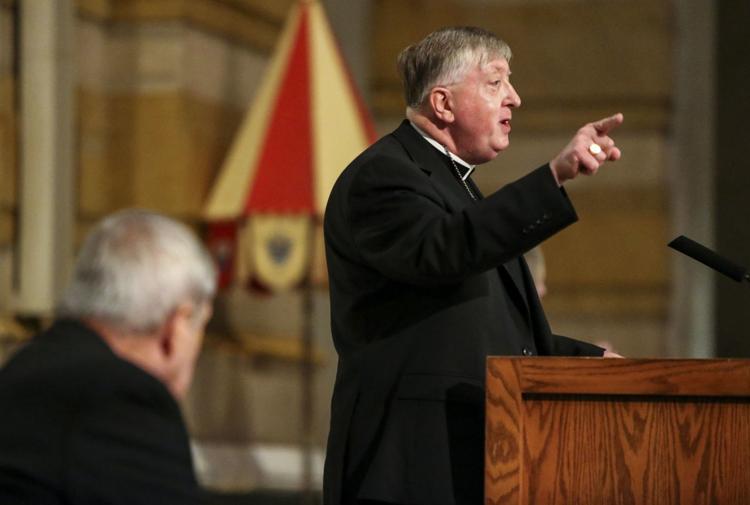 New archbishop announced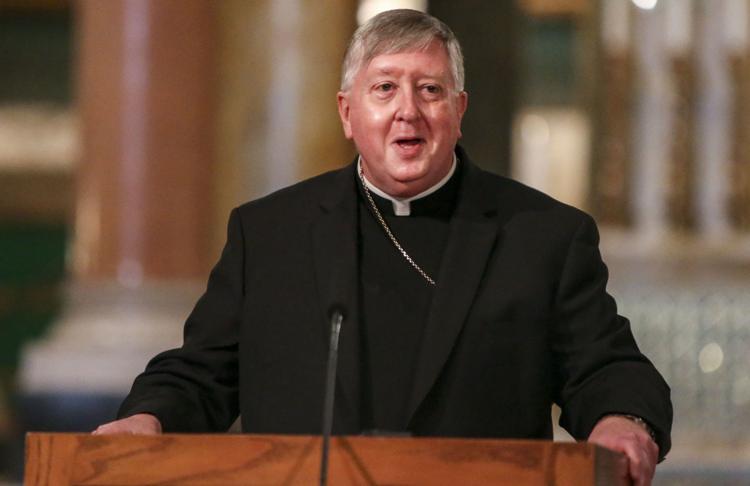 Watch now: Bishop Mitchell Rozanski will be the next archbishop of St. Louis
New archbishop announced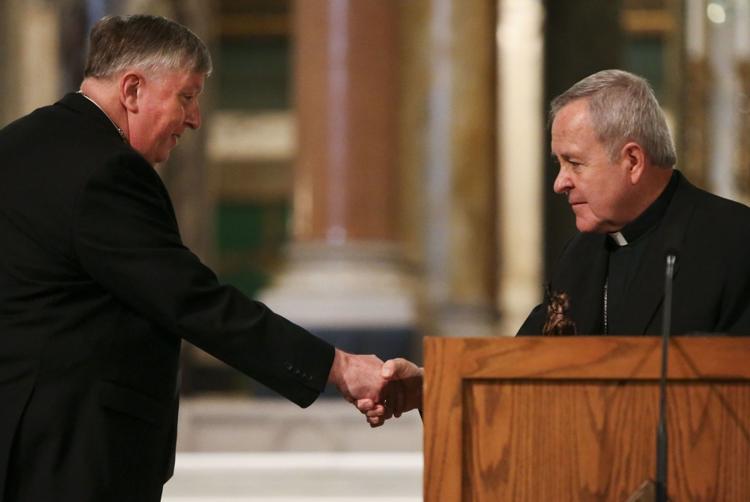 New archbishop announced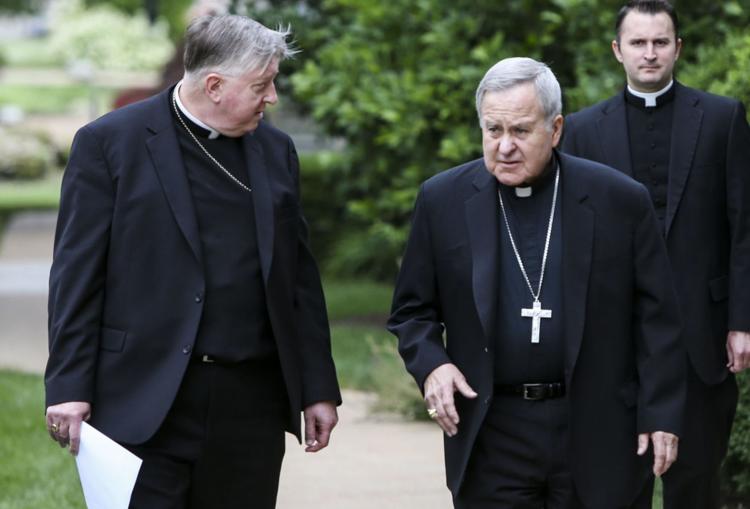 New archbishop announced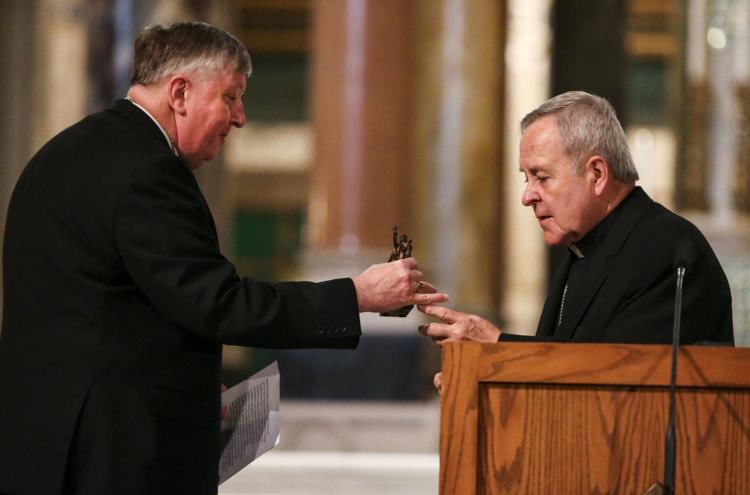 New archbishop announced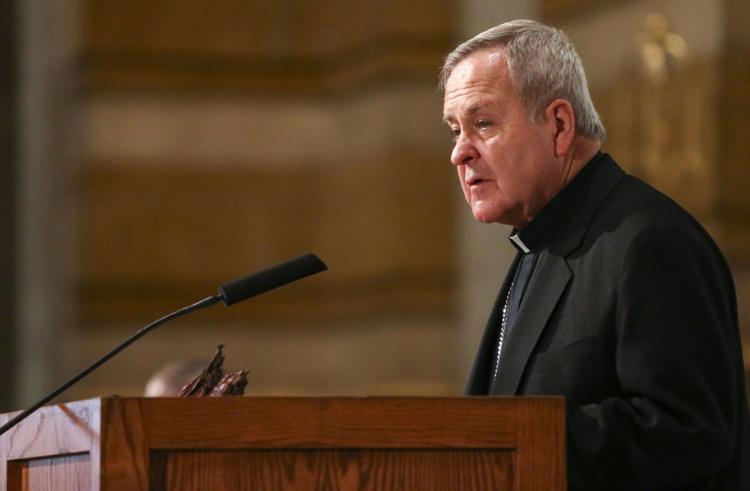 I am honored to have served as leader of the Archdiocese of St. Louis for more than a decade. This large and generous community of faithful Catholics will continue to encourage me in my faith journey, and I know that Bishop Rozanski will cherish his new ministry. https://t.co/9vtZIp3yLK

— Archbishop Carlson (@abp_carlson) June 10, 2020
Be the first to know
Get local news delivered to your inbox!