ST. LOUIS — A former priest has sued the Archdiocese of St. Louis for libel, claiming church officials falsely said he was credibly accused of sexually abusing a minor.
In a lawsuit filed Nov. 3 in St. Louis County Circuit Court, Michael W. Toohey, 77, of Creve Coeur accused the archdiocese of intentionally damaging his reputation by falsely naming him as an alleged abuser, refusing to provide more details of any allegation against him and denying his challenge of the claim.
Toohey, who served as a priest at three St. Louis-area parishes from 1967 until 1970, is one of 63 men the archdiocese, in July and August, said have substantiated allegations against them of sexual abuse of a minor. He is one of 26 men — seven still living — against whom allegations were never before publicly revealed.
The archdiocese has declined to release more details about the cases or the clergy's parish assignments, citing concerns about the alleged victims' privacy and the impact on the faith community, but it maintains on its website a list of the accused clergy as well as the names of three former clergy who had possessed child pornography.
The list was compiled after a monthslong inspection of diocesan records by former FBI and law enforcement agents whose findings were reviewed by a lay board before publication, according to the archdiocese. Church officials have said an allegation is "substantiated" if the review board found enough evidence to show the allegation is "more likely true than not true."
A spokesperson said in an email Wednesday that the archdiocese is "confident in its position" regarding Toohey's case, the first example in its records of a current or former clergy accused of abuse suing the archdiocese.
"The Archdiocese of St. Louis does not discuss details of specific cases, but is prepared to defend against the allegations made by Mr. Toohey and is confident in its position."
While accused clergy have sued their accusers, advocacy groups or news publications, only about two dozen nationwide have sued church officials over abuse allegations, he said. None of those suits favored the accused, he said.
"I've seen somewhere around two dozen lawsuits like this around the country and never seen a priest prevail," he said. "It's rare, if not unprecedented, for a priest to be mistakenly included on one of these lists."
In an interview with the Post-Dispatch in September, Toohey denied sexually abusing anyone and said the archdiocese never told him he had been accused of sex abuse of a minor until the list was released. He said he and an attorney met with the archdiocese after the list was released but that church officials refused to discuss information about his case.
Toohey's lawsuit alleges that the archdiocese made statements about him that "were materially false, patently false and libelous," and that it "should have known that its actions were likely to cause injury to persons," the suit says. The list caused Toohey "harm to his reputation and garden variety loss of enjoyment of life." The suit seeks a jury trial to consider monetary damages against the archdiocese for alleged libel and slander.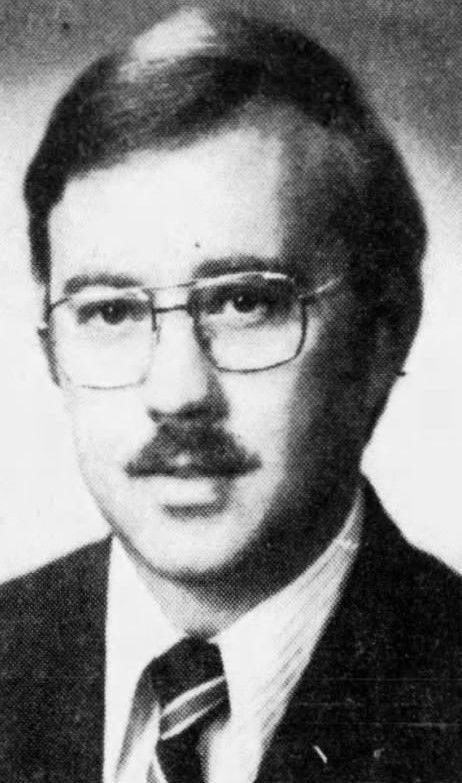 He went on to graduate with a master's of business administration from St. Louis University and to a long career working for trade groups in St. Louis, including the Home Builders Association of St. Louis, and in Georgia. In his retirement, he was a volunteer on several charity boards, including Lolly's Place, which offers tutoring and other educational programs for children out of Trinity Presbyterian Church in University City. Toohey left the board in May 2018.
'More information'
Several of the defamation suits filed against the church by accused clergy followed the release by dioceses and religious orders in recent months of names of more than 5,100 accused clergy members, with more than three-quarters of the names released just in the last year. The revelations follow a Pennsylvania grand jury report that uncovered decades of abuses and cover-ups involving hundreds of priests.
In October, for example, an Ohio priest filed a defamation suit against the Diocese of Youngstown over its decision to put him on administrative leave in 2018 while it investigated newly-received allegations he sexually abused a minor years prior, according to The Vindicator newspaper. The suit said the allegations were "false and defamatory."
In September, a Sacramento, California, man sued the Diocese of San Diego in September after the diocese in 2018 named him and seven other men to a list of 48 priests who allegedly molested children, according to broadcast news station KNSD.
Three former priests in Texas earlier this year sued the Diocese of Corpus Christi after it included them in January in a list of more than 20 diocesan clergy credibly accused of sexual abuse of minors, according to the Caller Times newspaper. A district judge in August dismissed two of the lawsuits.
And a former deacon in Texas sued the Diocese of Lubbock in March alleging it wrongly named him in January on its list of clergy credibly accused of sexual abuse of minors, according to the Lubbock Avalanche-Journal.
Few of the church disclosures have included details about the allegations or the accused clergy's work history, said Terry McKiernan who runs the advocacy group Bishop Accountability, which compiles a national database of accused priests.
Studies show the overwhelming majority of sex abuse allegations are true, McKiernan said, but the lack of details in cases like Toohey's make it "really impossible for us on the outside to assess the validity."
And the delay in public reporting of the allegations, many of which go back decades, means that most have passed the statute of limitations and can't be tried in the criminal justice system or in civil lawsuits.
"It's a corner that the diocese has in a sense backed themselves into by maintaining secrecy about these allegations until statutes of limitations lapse," McKiernan said.
McKiernan says the process used by the church to substantiate allegations against clergy, in most cases, isn't transparent.
"Who knows what goes into that decision, what documents are reviewed, who is spoken to. It's not an ideal process for everyone," he said.
Clohessy said he hopes Toohey's suit forces court filings that reveal more information about the allegations against the men on the archdiocese's list.
"The more information we have about credibly accused molesters," Clohessy said, "the safer society is."
The Associated Press contributed to this report.