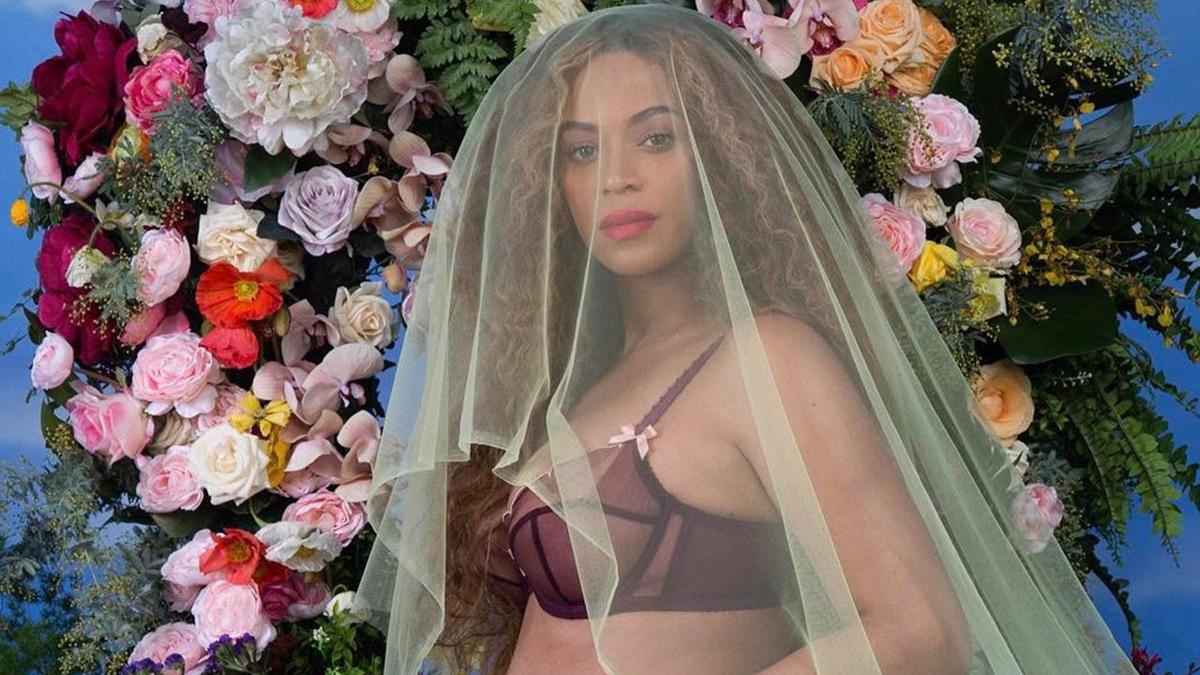 Liviara, the newly founded St. Charles lingerie company, just got the best exposure (pun intended) possible. Pop icon extraordinaire Beyoncé donned the company's Dauphine panty in powder blue for her now much discussed pregnancy announcement via Instagram yesterday. She and fellow icon Jay-Z are having twins, expanding their family to 5 with soon-to-be older sister Blue Ivy.
Her photo wearing the panties, which sell for $95 at liviara.com, has more than 8.5 million likes and counting. That will grow faster than her belly considering that she has more than 93 million Instagram followers.
The bra is Agent Provocateur's Lorna scalloped underwired bra ($130) at net-a-porter.com.
Want to see Beyoncé's full pregnancy photo shoot, which is "all the things" — insane and ridiculous and mesmerizing and beautiful. Click here. I know, you don't want to, but you do. Just click. She's on a car, she's in the water, she's recline on a bed of flowers, her daughter is there. There's lots of flowers. It makes no sense and that's ok.  
Debra D. Bass • 314-340-8236
Fashion editor
@debrabass on Twitter