The Brewers Association has launched a new seal of approval to help consumers distinguish small and financially independent craft brewers from their acquired rivals.
The move follows a wave of acquisitions of venerated craft brewers by industry giants like Anheuser-Busch InBev and Molson Coors, a development that has left a bad taste in the mouths of many beer connoisseurs. Though the way the brews are concocted has not necessarily changed, some beer fanatics are leery of the corporatization of their cherished beverages.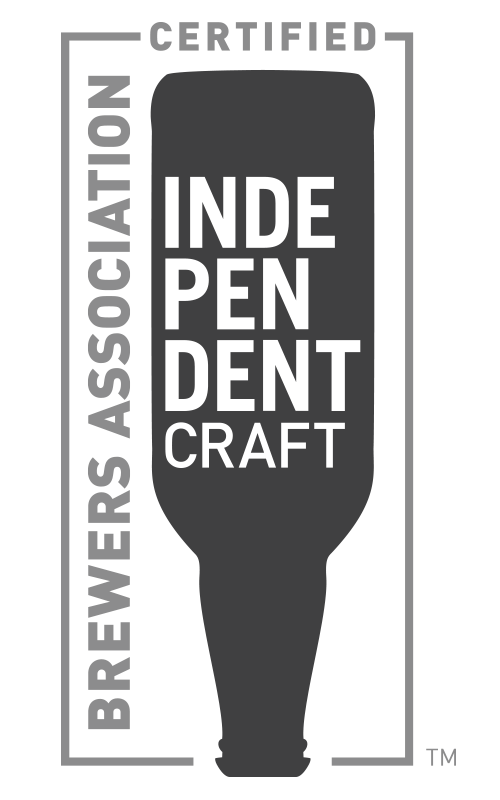 "The impetus for the seal was a way to differentiate — not denigrate — independent craft brewers from Big Beer," Bob Pease, president and CEO of the Brewers Association, said in an email. "As Big Beer acquires former craft brands, beer drinkers have become increasingly confused about which brewers remain independent. Beer lovers are interested in transparency ... this seal is a simple way to provide that clarity."
The seal, which designates the beer as "Certified Independent Craft," features a beer bottle shape flipped upside down, capturing what the association says is "the spirit with which craft brewers have upended beer."  
While the seal is new, the way the organization defines small and independent craft brewer has not changed.
To qualify brewers must have less than 25 percent of the operation owned or controlled (or equivalent economic interest) by an alcohol industry member that is not itself a craft brewer.
A-B InBev has been buying beloved breweries like Asheville, N.C.-based Wicked Weed outright, so those properties would not be eligible for the independent craft seal.
"When it comes to beer, independence matters," Pease said.
Among the other criteria for the seal, the brewer must be small: "Annual production of 6 million barrels of beer or less (approximately 3 percent of U.S. annual sales)." In 2010, the cap moved from 2 million barrels up to 6 million to account for growth of the overall industry and a federal tax designation.
The Saint Louis Brewery, the biggest local craft brewer, produces about 60,000 barrels of Schlafly beer a year, but is planning to expand. Co-founders Tom Schlafly and Dan Kopman started brewing Schlafly Beer in 1991 when there were only a few hundred breweries operating in the U.S.
Since then the Boulder, Colo.-based Brewers Association says there are now more than 5,300 breweries in the United States. Of that number small and independent craft brewers account for 99 percent of brewers, but they brew just 12 percent of the beer sold in the country.
The association stated in its announcement: "The rest of U.S. beer sales come from Big Beer along with imported brands. As large brewers continue to have unprecedented influence and acquire millions of barrels of formerly independently brewed beer, the seal differentiates in a crowded and increasingly competitive marketplace."
Felipe Szpigel, president of The High End, A-B InBev's craft and imports business unit, said, "Using just independence is an over simplification. From a basic approach, you could associate independence with being small and having a positive impact on local communities."
But Szpigel said that he understands that the Brewers Association has to stand up for what matters to its mission and its members.
"For us, The High End is made up of partners and beer lovers who are committed to developing our industry, have an inspiring passion, an entrepreneurial spirit and impact in their local communities through outreach, events and supporting local causes. You cannot assume that everyone has the same impact and that a trade definition is precise enough to apply to all and define for consumers what's good or bad," he said. "I will always leave that decision to a consumer."
Consumers can expect to start seeing the seal on beer cans and bottles "in the coming weeks, months and years," which seems to imply that it will depend on how much consumers pay attention and use it for purchasing decisions. The seal is available free of charge and available to members and nonmembers of the Brewer's Association which boasts that it represents nearly 3,900 brewers who comprise more than 70 percent of the brewing industry. Its members, including A-B InBev, account for more than 99 percent of the beer brewed in the U.S.
"Craft brewers build communities and the spirit of independent ownership matters" said Rob Tod, chair of the Brewers Association board of directors and founder of Allagash Brewing Company in Portland, Maine. "When beer lovers buy independent craft beer, they are supporting American entrepreneurs and the risk takers who have long strived not just to be innovative and make truly great beer, but to also build culture and community in the process."
The association said that the majority of Americans live within 10 miles of a craft brewer.
Debra D. Bass • 314-340-8236
@debrabass on Twitter