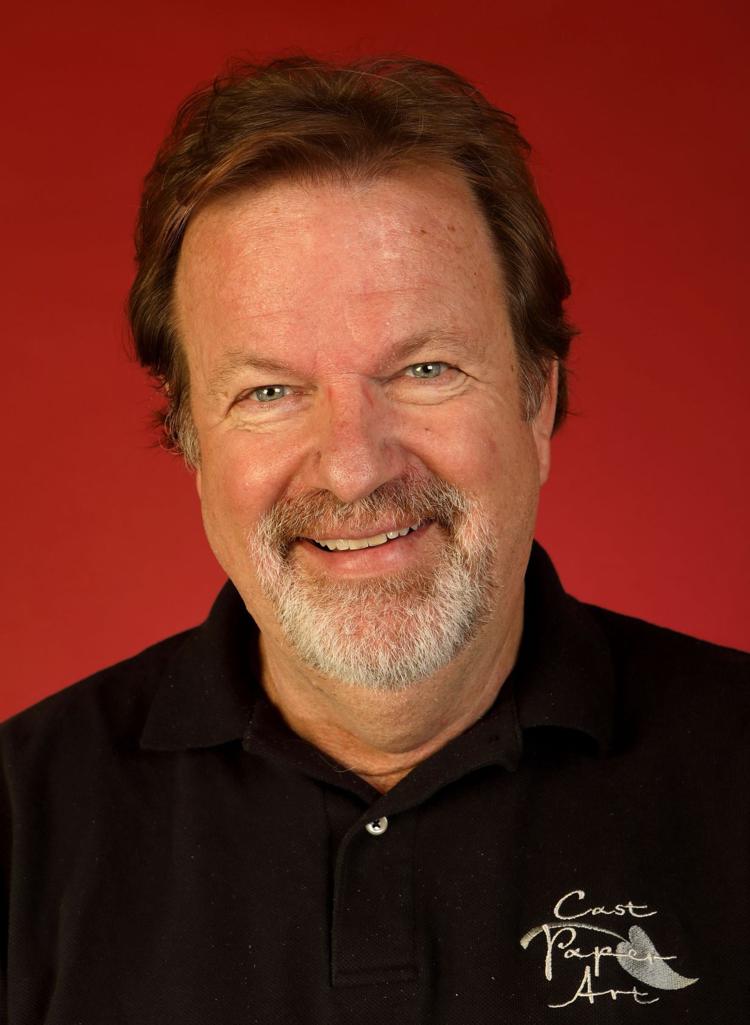 Family • Mary Beth, wife of 19 years; and son Connor, 24, in Denver
What he sells • Fine handmade paper products and stationery that incorporates wedding bouquets, centerpieces and other floral arrangements. Or request plantable paper products embedded with a combination of 12 varieties of perennial wildflowers seeds — Corn Poppy, Blue Salvia, White Yarrow, Patridge Pea, Annual Gaillardia, Perennial Gaillardia, Rocket Larkspur, Lance-Leaved Coreopsis, Plains Coreopsis, California Poppy, Crimson Clover, Black-Eyed Susan and Baby Blue Eyes. Prices vary, but the custom wedding cards are $2.25 each or $112.50 for a minimum of 50 cards. Plantable seed "thank you" cards are $20 for a pack of 10.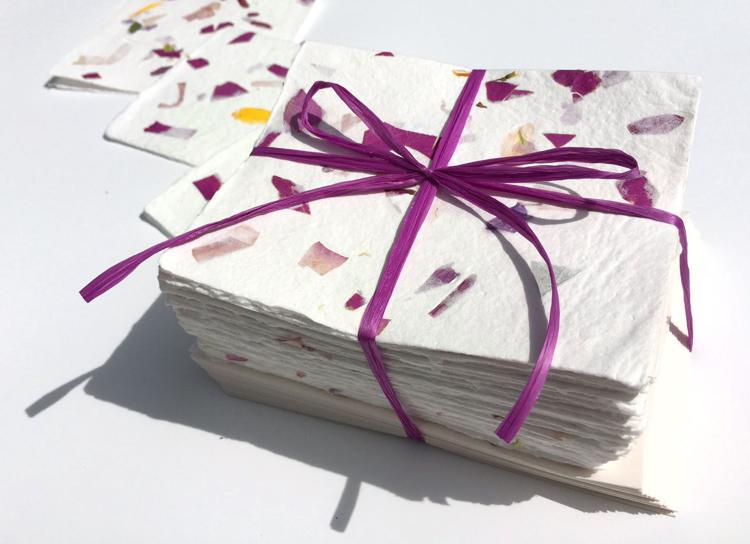 "It started with my mother making paper in Seattle," Steve Deines said. His mom, Joyeanna Chaudiere, had been making paper ornaments because she was always creative, he said. And it sparked his imagination. She introduced him to papermaking, and he thought it could become a business. He was also looking for a steady occupation. He launched the business in a garage in Glendale the fall of 1996 and married after a long-distance romance in 1997.
Blooming business • Some of his first products included making blooming wedding favors that guests could plant in honor of the couple's special day. It took some trial and error, Deines said, because they had to keep the seeds from sprouting during the process. From there, they thought to manufacture wedding invitation paper, pet memorial cards, sympathy cards and thank-you notes. Soon he realized that instead of just embedding seeds he could really personalize the bridal stationery by including the flowers used the day of the wedding. It's also a great way to repurpose those beautiful but costly floral arrangements.
Emotional correspondence • "It's a little tricky that we exist in the (funeral) memorial industry and the wedding industry, but those are all times when people want something beautiful, unique and personalized," Deines said, noting that it's the same balance that floral designers must consider.
Recycled goods • To create the cards, Deines and his nine employees use 100 percent recycled cotton that is shipped to him from North Carolina. The mill processes fiber, and the natural byproduct is tons of lint that makes great pulp for paper.
Something to sing about • Deines spent 12 years singing in regional opera productions after doing his graduate studies in Vienna. He was a tenor but jokes that he's more comfortable with a baritone now. Although sadly, he doesn't sing much these days, "just around the house and in the shower when there's an audience" he notes with a wink.
Cut, pack and ship • "It's really easy to order. Just cut the heads off the flowers, and mail them in," Deines said. It usually takes about 10 days for most orders, so he said that it's usually done by the time the couple is back from their honeymoon.