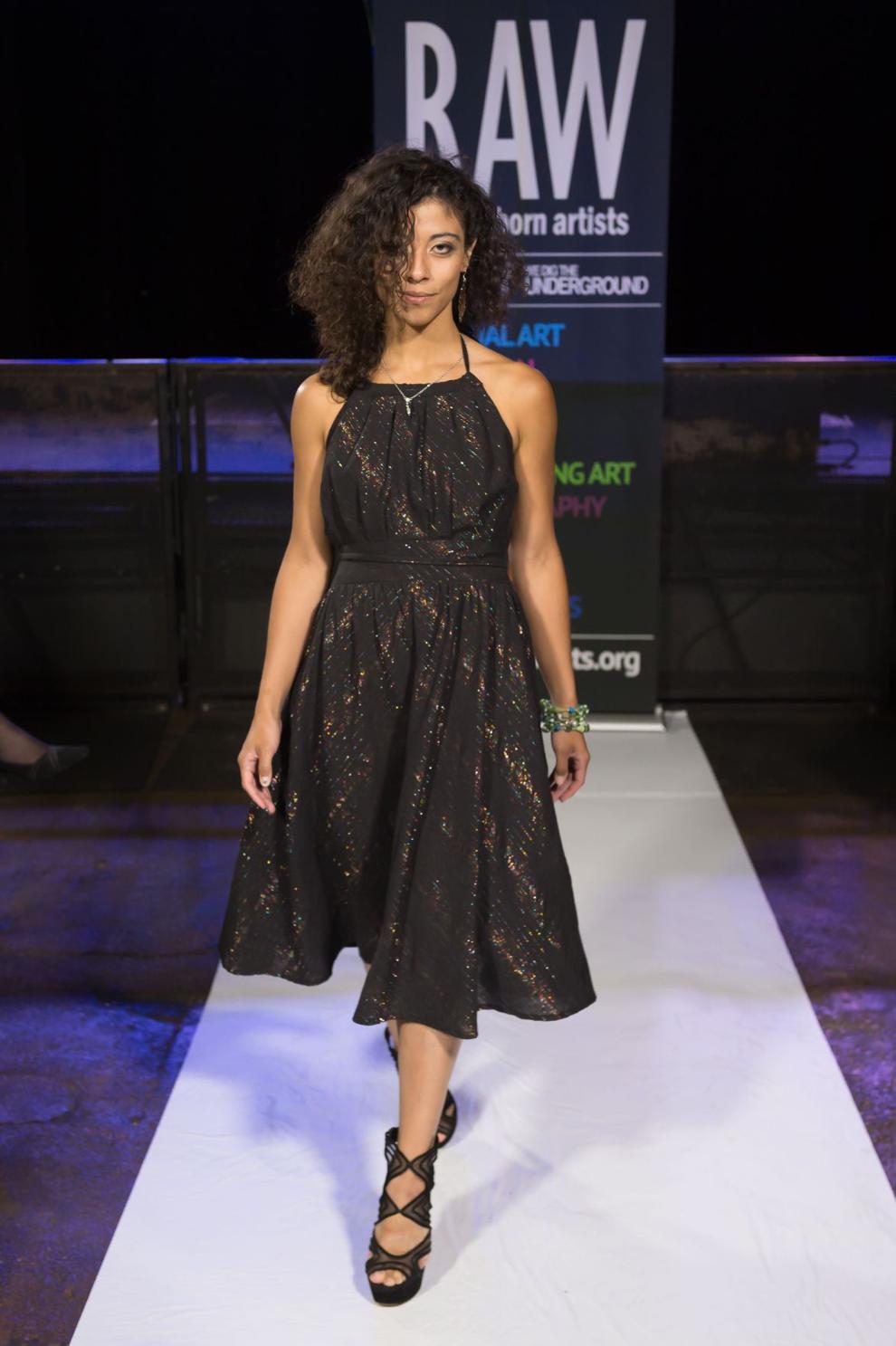 Annamaya clothing
Family • Husband, Chris, and pet African gray parrot named Max
How to buy • Union Studio, 1605 Tower Grove Avenue, and annamayaclothing.com; prices range from $55 to $125.
---
A designer since she was a student at Edwardsville High School, Alison Hyde credits her mother with encouraging her sewing. She's been making her own clothes since she was 15, but initially it was under duress.
"My mom is kind of a do-it-yourselfer all the way," Hyde said. "She wouldn't buy me the clothes I wanted, but she'd buy me patterns and then we'd go fabric shopping."
But one day when Hyde had a vision for her prom dress, they couldn't find a pattern to match. She knew enough at that point to figure out that she could just alter another pattern to suit her needs.
"My mother was horrified," Hyde said, laughing at her mother's reaction to her taking liberty with a tried-and-true pattern. Her mom assumed freestyling was too risky for a dress that was going to take a significant amount of time to construct.
"I told her, 'I think it's going to be OK,'" Hyde said. "And I just kind of went on from there making things that I would dream up."
She took her sewing machine to college and continued making and altering clothes for herself and friends.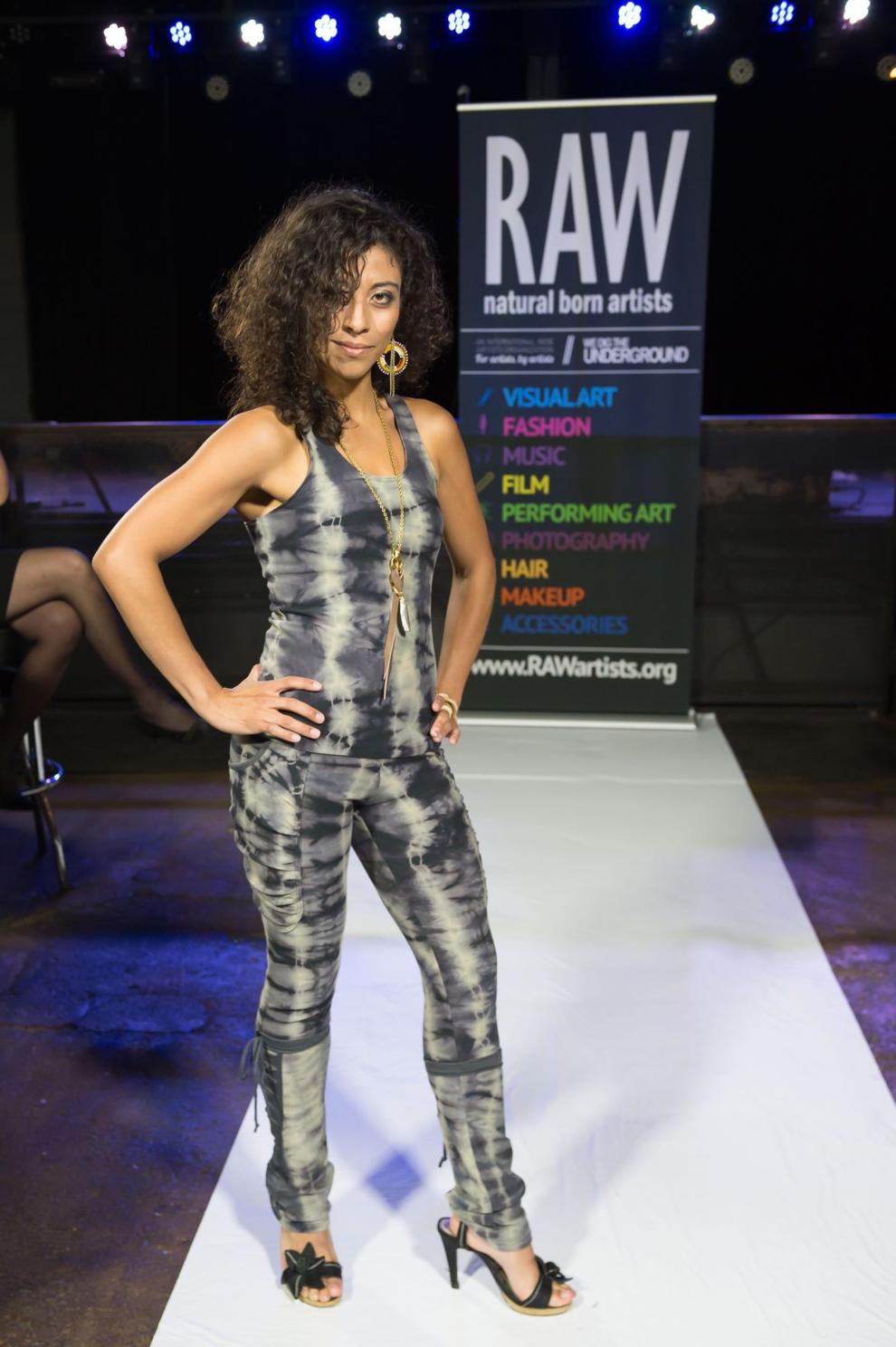 First job • Hyde earned a degree in mass communications with an emphasis in broadcasting and she minored in music at Illinois State University. She didn't land a job in her field right out of college. She vaguely thought about going into the field of radio or sound engineering, recording concerts perhaps. But she ended up staying in Bloomington and responded to a help wanted advertisement at a bridal store instead. She learned bridesmaid and then bridal alterations.
"It wasn't what I'd planned, but I really liked it a lot," Hyde said. "There's nothing more gratifying than making a bride happy, because sometimes it's not easy to do."
Fate intervened • After bridal, she found work doing alterations for a department store. She didn't know a lot about tailoring men's clothing, but a supervisor who didn't speak much English taught her everything she needed to know.
"We communicated mostly by pointing," Hyde said. "You learn a lot by taking things apart and seeing how they are constructed. I learned so much."
And then one day an instructor for Illinois State University wandered into her life. The instructor was so impressed with Hyde's tailoring skills that she encouraged her to take an upper level design class at the university. Despite the fact that she had no formal sewing training, a shock to the teacher, she earned an "A" and was offered a graduate assistant position and an opportunity to pursue a master's degree.
Home economics • She eventually earned a master's in family and consumer sciences in 1996, formerly the female- and family-centered "home ec" degree, but instead of cooking and dietitian studies, Hyde focused on design and manufacturing, which would become her next profession. She joined May Co. as a technical designer in 1997 and worked there for seven years making sure the patterns that were sent to the factories overseas were technically as accurate as possible before the designs were mass-produced.
"It was really stressful. Everything had to be just right, because if it didn't sell you're talking about thousands and thousands and thousands of units," she said. She left in 2004 just before May Co. started to lay off masses of people and soon she dived into a new passion — fitness.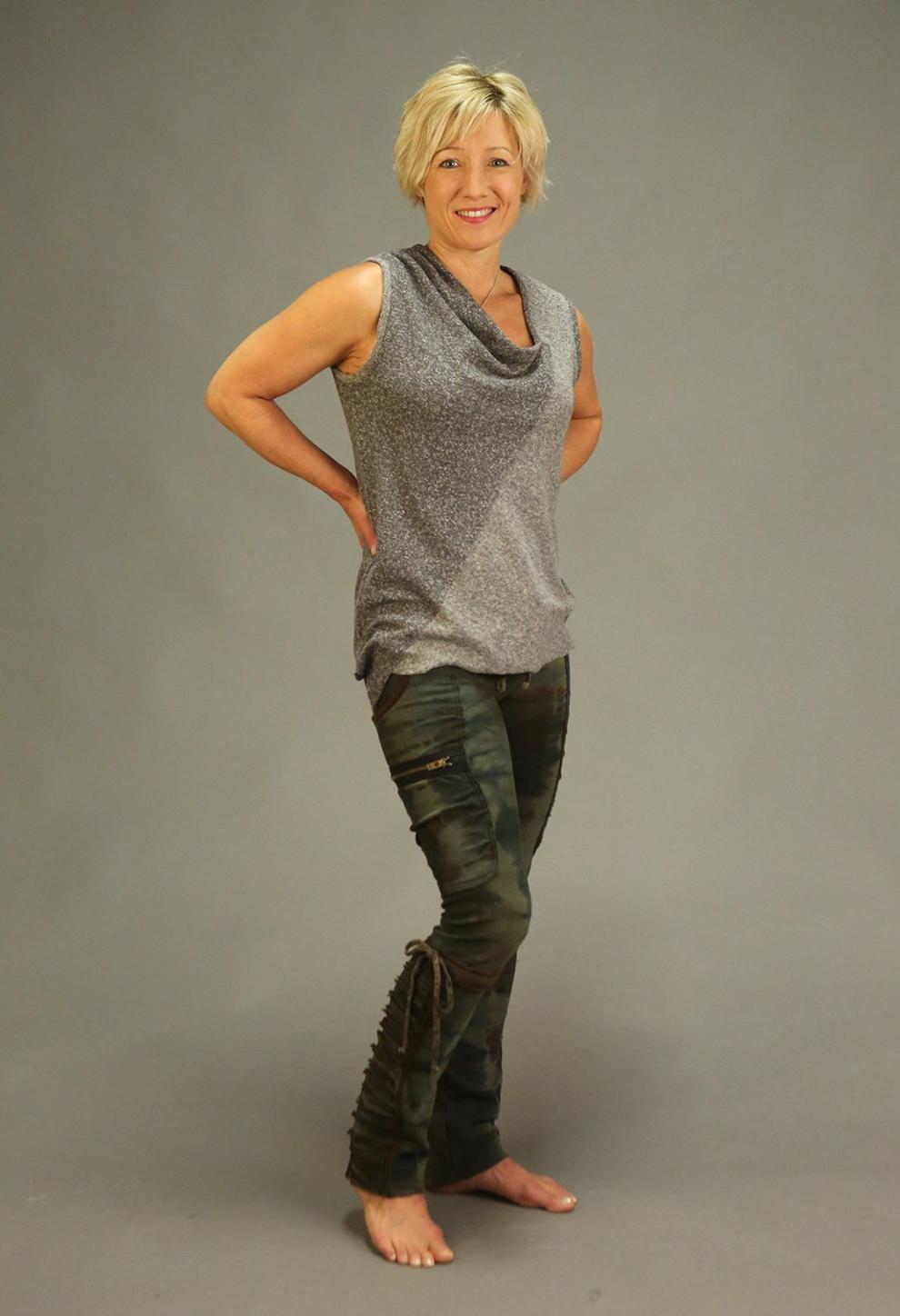 Designed to move • I call my designs "yoga transitional wear," Hyde said, but she's not particularly serious when she says it. She spends most of her day teaching yoga classes at PuraVegan, St. Louis Workout, St. Louis University or Chase Park Plaza's gym. She also teaches resistance stretching through her STL Pro Stretch company, stlprostretch.com. So often, Hyde said that she's running straight from class to the grocery store or to dinner.
"Some of the yoga Spandex gear is pretty darn cool, but when I'm going from teaching to errands, I'd rather be in natural fibers," said Hyde, noting that she only designs with fabrics made from cotton, hemp, bamboo and the like. "If I'm wearing it all day, I just don't want to be in a performance-based petroleum product."
Who's Annamaya? • Hyde's business name comes from a term common to people who study and practice yoga. It's the name of the first "kosha," a sheath or layer referring to the five energetic layers of being that are said to start at the skin and journey inward toward to the mental. Annamaya is the Sanskrit word representing the physical body — "maya" means "made of" and "anna" means "food" or "physical matter."
"So it means 'the food body' but also speaks to the nourishment and everything that affects your mind from the outside world, what you see, what you feel, what you taste, what you wear," Hyde said. "You know how like wearing an itchy sweater all day can kind of make you cranky. I want people to wear my clothes and feel good."
Debra D. Bass • 314-340-8236
@debrabass on Twitter