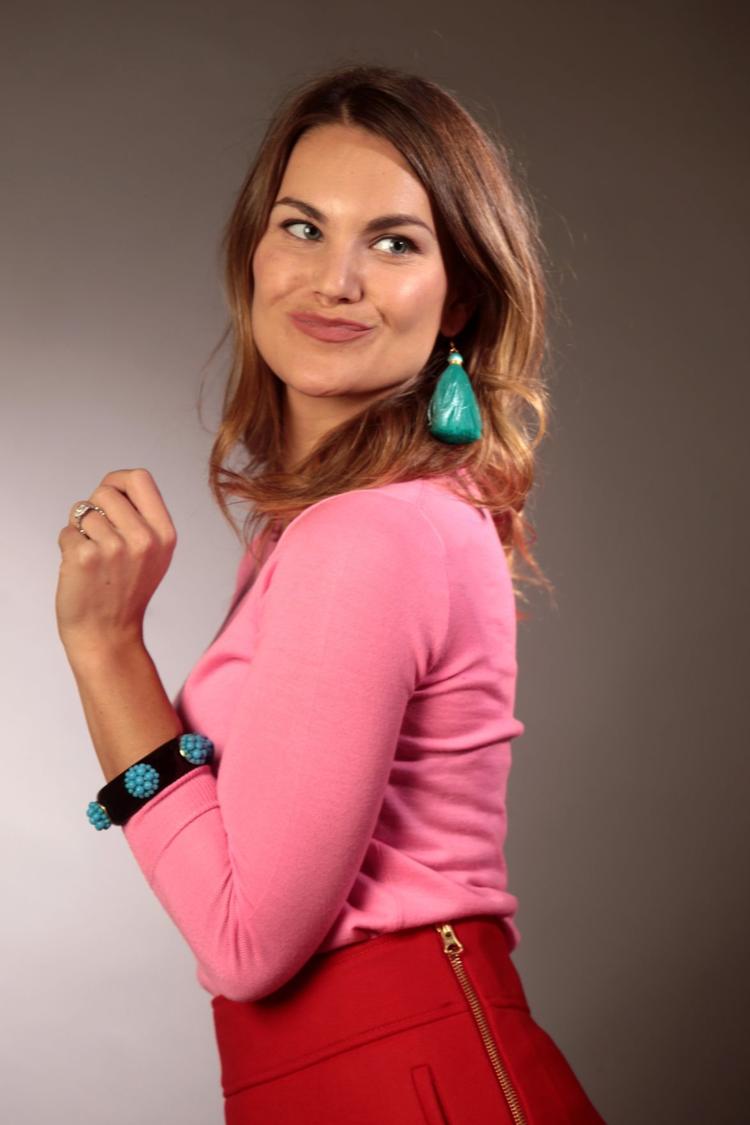 Hello Dobson
What she makes • Fashion and home décor inspired by happy preppy classics but infused with modern styling. Prices include pillows $158 and shirts $86 to $156.
Where to buy • Visit hellodobson.com or find select items at Lusso, 165 Carondelet Plaza, Clayton, and Rusted Chandelier, 118 North Kirkwood Road, Kirkwood.
Shifting focus • Originally, Blair Dobson thought she'd become a nurse because she said she'd been too afraid to leave home for fashion school in New York. "I didn't want to move that far away from home and brave the cold and the fast pace," Dobson said. "But I never forgot about that dream." Instead she opted on nursing school, starting at University of Missouri-St. Louis and then transferring to the school of nursing at Barnes-Jewish College. Then one day she realized that she didn't want to finish. "I was going to school and accruing all this student debt for something that I wasn't even sure I wanted to do, so I decided that if I was going to do something, it should be something I was passionate about."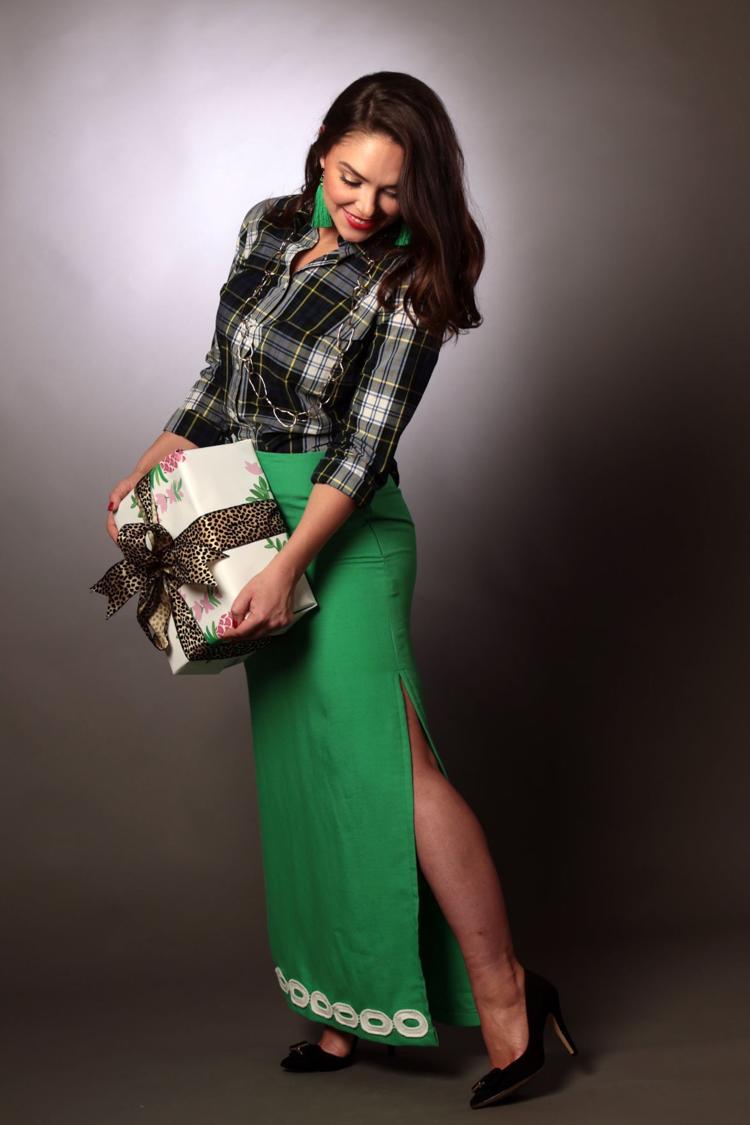 Making Dobson • After dropping out of the nursing program, she started working in grant writing and development for a nonprofit ministry group and was also a traveling sales rep for a Canadian fashion designer Joseph Ribkoff. "I learned a lot about customer service and developing really authentic relationships with people, so it was another type of education I needed for what I'm doing now," Dobson said. She said that Hello Dobson includes all the skills that she's ever learned including caring for people in various ways. She said her clothes are designed to make people happy.
Pre-production • Dobson thanks the team at the City Sewing Room in Kirkwood for making this venture possible. The sewing center offers a co-working type space that allows her to rent space and learn from the experts on staff. "They taught me everything I needed to know about sewing," said Dobson, who had never sewn before starting her brand in April. Now, she develops the prototypes and samples for the line, and "I help out as much as I can." Her seamstress works out of the sewing room facility, and Dobson helps with cutting fabric, shipping orders or whatever is needed, she said.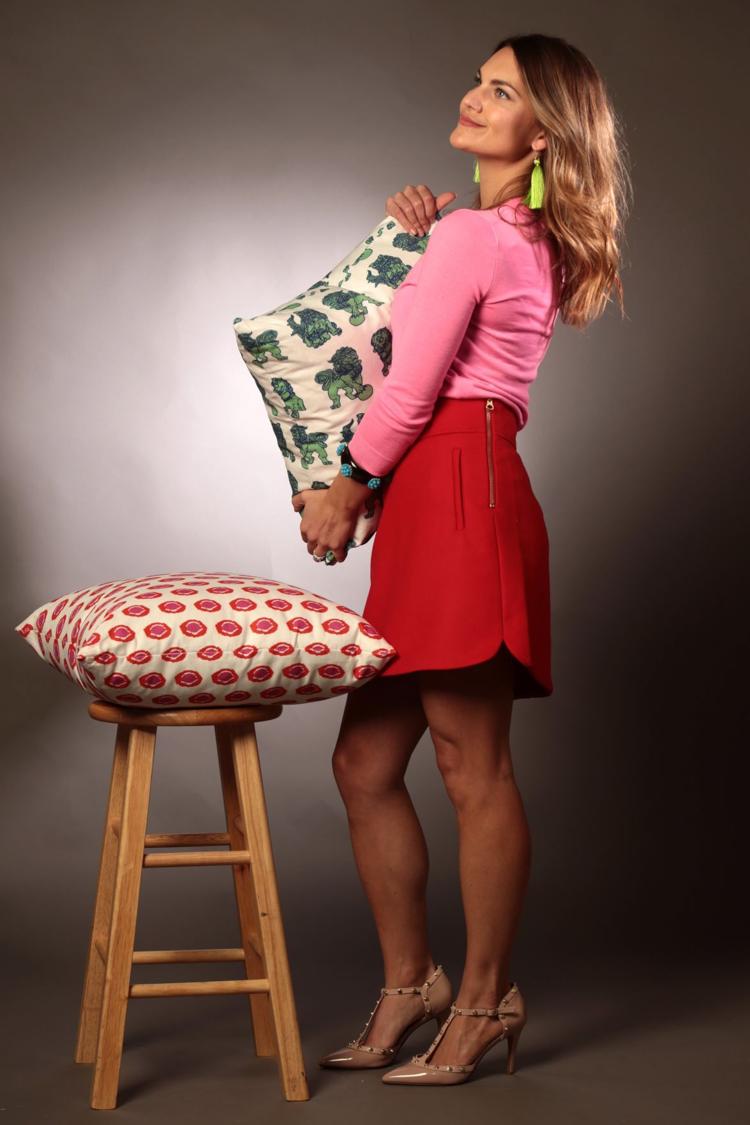 Textile tactiques • She started with textiles. She didn't just want to make clothing, she wanted to create a lifestyle brand and design prints and fabrics for the entire home, including wallpaper, fabric by the yard and bed linens. "It's a very specific person who wants pink pineapple wallpaper in their house, a very specific person, but …" they'll be ecstatic when they discover Hello Dobson, she said. The clothing is for people who love the look but maybe don't want to live in a pink pineapple or purple Dalmatian-dotted room. "Some people buy clothing like food; they want it for a specific purpose or event, not forever. The wallpaper and home goods are more permanent," so she doesn't expect those to be as popular, she said. But make no mistake, she's a pink pineapple wallpaper person. Her home is a Hello Dobson pink princess palace, she said. "I use my home as the backdrop for photo shoots so that designers can see how it looks in practice."
Play clothes • "I wanted to create designs that I've never seen before, so I started sketching and coming up with things," Dobson said. "It's always changing and always evolving. I'm not one of those people that looks at something and says, 'Oh, I can't pull this off.' If I like it, I'll make it work. I think that your style tells a story and color communicates a lot about your personality. What do you want people to know about you? My clothes are really cheerful, and you should feel good when you wear them. That's why I design them to be so happy and playful," Dobson said. "Who doesn't like playful?"