After years of developing two Pickleman's franchise locations, two St. Louis entrepreneurs decided to launch a frozen drinks bar concept all their own. They wanted a business where they could have complete autonomy.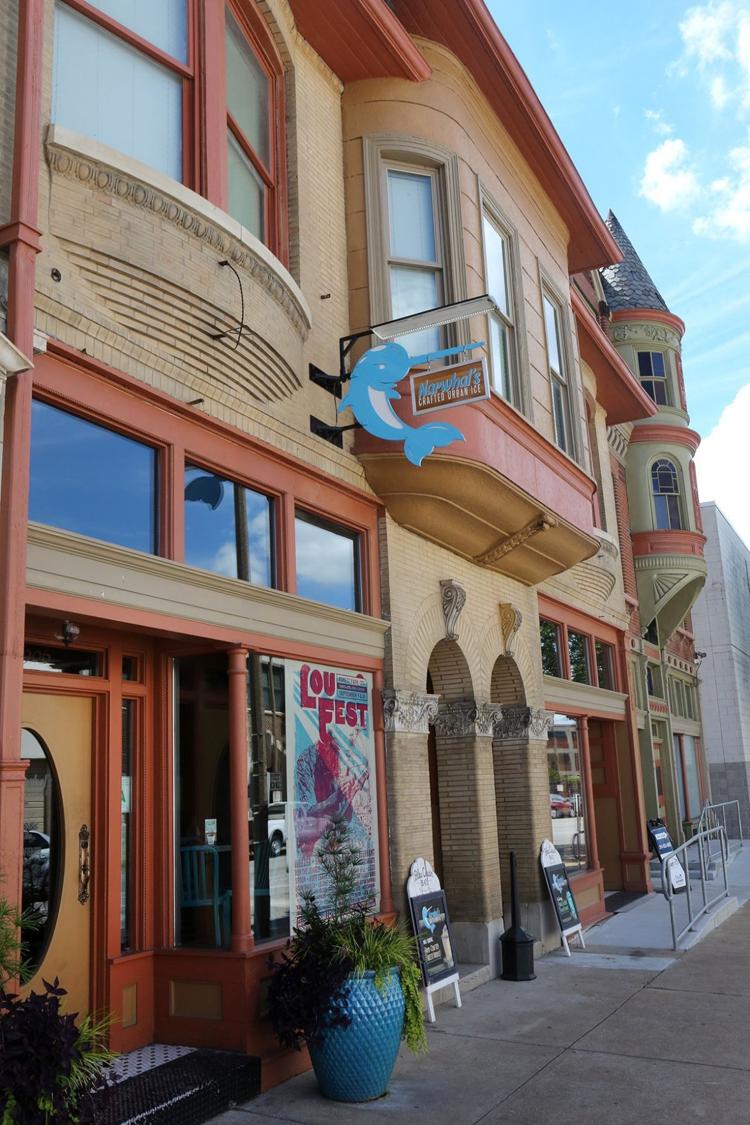 "When you're developing a franchise, you're executing someone else's vision to the best of your ability, and that's been great," said Brandon Holzhueter, but he noted that that comes with lots of restrictions. "You can't just decide to create a new sandwich and call it the Brandon or whatever."
Pickleman's sandwich shop has been very good to Brad Merten and Holzhueter, both 32, but they wanted something to complement that franchise and yet veer off in a completely new direction. They opened the first Pickleman's in St. Louis in 2010, and there are now six, but four are owned by other people. Merten and Holzhueter opened the Creve Coeur location in 2014.
In September they launched Narwhal's Crafted Urban Ice, a bar that specializes in frozen cocktails and features an inviting driftwood, rope and seafaring-influenced decor by Space Architecture + Design. Nearly a year later, they are considering a second location but haven't reached the stage of deciding where. The first location at 3906 Laclede Avenue is just down the street from their first Pickleman's at 3722 Laclede — so close that they installed a "pickle phone" (yes, it's a wall mounted landline that looks like a pickle) for customers to order delivery.
Because Narwhal's doesn't serve food, customers are welcome to order from anywhere or bring food with them. Narwhal's was the first food or beverage retailer in the now popular strip of midtown St. Louis between Ikea and the St. Louis University campus that has since attracted a Kaldi's, Yiro/Gyro and a soon-to-open Blk Mkt Eats — serving burrito-sized sushi rolls.
Because the location is next to the St. Louis Police Department's vehicle maintenance garage, Merten and Holzhueter credit word of mouth for their first-year success.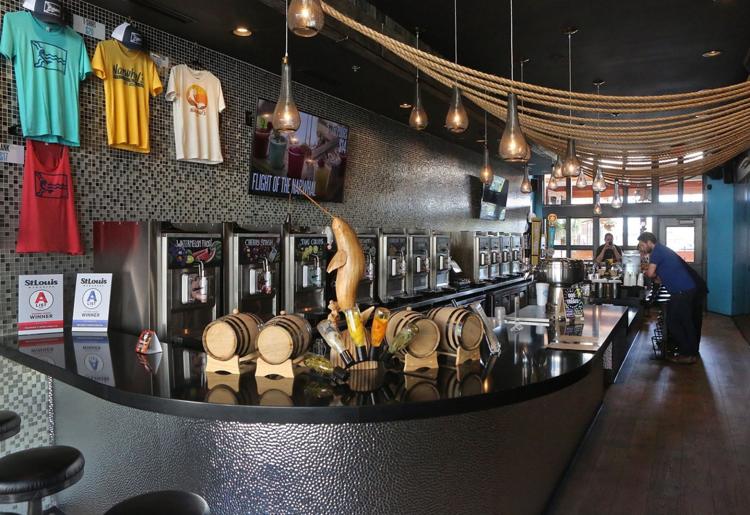 They are prepping for their first appearance at LouFest, a two-day music festival Sept. 9 and 10 that attracted 25,000 concertgoers each day last year. Narwhal's will be the first vendor of its kind, and frozen drinks could be pretty popular if the weather is warm.
They'll bring six machines and three flavors, including their most popular drink, Strawberry Basil Lemonade. The retail location offers 14 flavors ($7 to $22 for the 40-ounce souvenir fishbowl) in addition to a full beer list, barrel-aged liquor options and a selection of hand-bottled cocktails that they infuse with fresh fruits and herbs and carbonate in store.
Merten said they didn't want to produce the typical corn syrup and cheap alcohol version of frozen drinks popular at spring break getaways. Everything they produce uses real ingredients that you can taste, he said. As if on cue, a delivery truck driver rolled in with a delivery of berries, cucumbers, basil and other ingredients.
For winter, they'll light the fire pits on the patio and introduce a lineup of new flavors, including a curated menu of hot drinks to appeal to cold-weather taste buds such as white chocolate peppermint.
"We will not concede winter. We are going after it hard," Holzhueter said.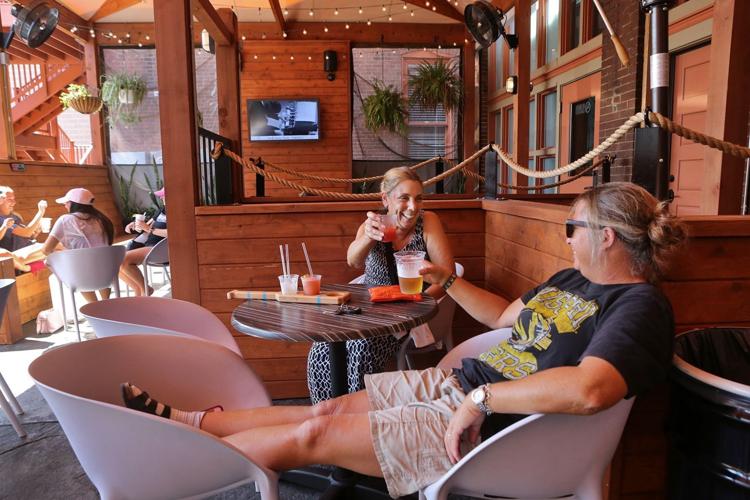 Mid Rivers to open for holiday rush
The Shoppes at Mid Rivers, opening next month, will be one of the largest retail developments in the St. Louis region. Located north of Interstate 70 in St. Peters, the 270,000-square-foot retail center will house Burlington, Marshalls, HomeGoods and Aspen Dental, all set to open in September.
Academy Sports + Outdoors and Famous Footwear will open in October, and Ulta in November. Ross Dress for Less, OshKosh B'gosh, Five Below and Nail Lounge plan to open their doors during the first quarter of 2018. Approximately 30,000 square feet of small shop space along with three outparcels ranging from one to two acres are still available.
Mid Rivers is part of an effort by GBT Realty Corporation, a national commercial development company headquartered in Brentwood, Tenn., to complete more than 500,000 square feet of retail throughout the Midwest. The group also plans to open the Shoppes of Benton in Little Rock, Ark.; and Silver Lake Village in Oklahoma City, Okla.
"These three centers add over $100 million of retail to these booming markets — a testament to our confidence in this region and the demand for value-oriented retailers," said Jeff Pape, managing director of the GBT shopping center division, in a press release.
Duluth to swing axes at opening
Duluth Trading Company has announced that its St. Charles location at 1439 Bass Pro Drive will open with a bang — or perhaps axes make more of a "thwack" — on Aug. 31.
There will be a ribbon-cutting ceremony at 9 a.m. and two professional lumberjack shows at noon and 5 p.m. to celebrate the retailer's workwear for men and women who lead a "hands-on lifestyle."
You'll want to keep a safe distance from the Whack and Hack ax-throwing competition between lumberjill Samantha Hadley and lumberjack Nick Hastedt.
There will also be chainsaw wood carving and lumberjack skill demonstrations. Apparently lumberjacks are undeterred by their appearance as the second-worst job on the Forbes magazine list in 2016. But then again, newspaper reporter was No. 1.
Debra D. Bass • 314-340-8236
@debrabass on Twitter