A little bit of St. Louis hit the stage this fall at the ACM Awards, and at the CMA Awards show and Christmas special. Award-winning musician and songwriter Thomas Rhett came onstage with beautifully detailed, highly personal guitar straps made right here by Jeff Bradley of Two Brothers Leather Works.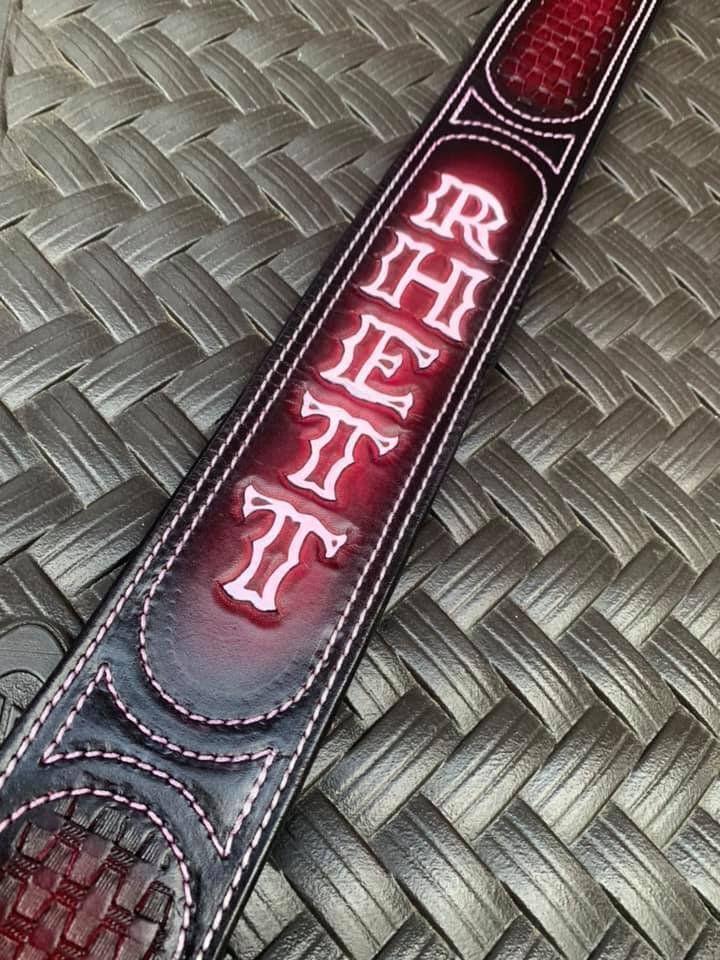 He isn't the only artist sporting Two Brothers straps. Bradley has designed a custom strap and flask holder for Bob Dylan based on Heaven's Door, Dylan's bourbon and whiskey brand. He tooled images of the labels, which represent the intricate metal gates Dylan makes out of wheels, wrenches and more. He dyed them in the deep colors of bourbon and the char of the aging barrels.
Brad Paisley's zoomy red, black and white strap echoes the design of Paisley's '58 Corvette-inspired bus. It was made as a thank you when he came to St. Louis for a Drive-In concert in the pandemic summer.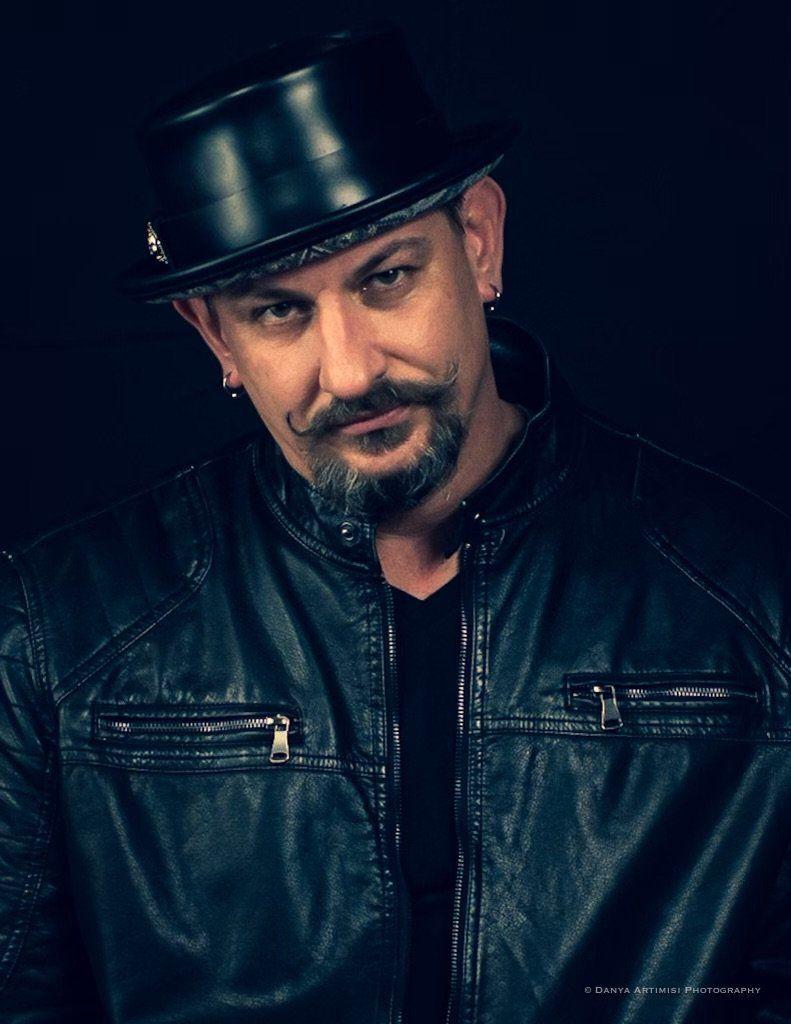 Bradley made the leap into high-end custom leather goods just two and a half years ago. He's a musician, an architect, a marketing manager, a husband, a dad and a loving brother who isn't afraid to take chances.
The house that built me • Jeff Bradley's mom and dad encouraged each of their five children to develop their talents. "My parents saw to it that me and my siblings could try anything we wanted," he says. "They supported all our different hobbies, but they also let us know we were allowed to fail."
His father taught music in Edwardsville schools for over 30 years. His mother, now a retired teacher, often worked on quilts. "I was the baby, and the only one of five kids who got into music. I've always played in bands and been involved in production," he says.
The Bradley children grew up with a big yard with woods beyond to explore. None loved the outdoors more than their brother Mike.
"Mike was a cowboy at heart," Bradley says. "He worked in IT, but riding and training horses were his real loves." Mike's hobby, leatherwork, involved horses when he teamed up with a saddle maker.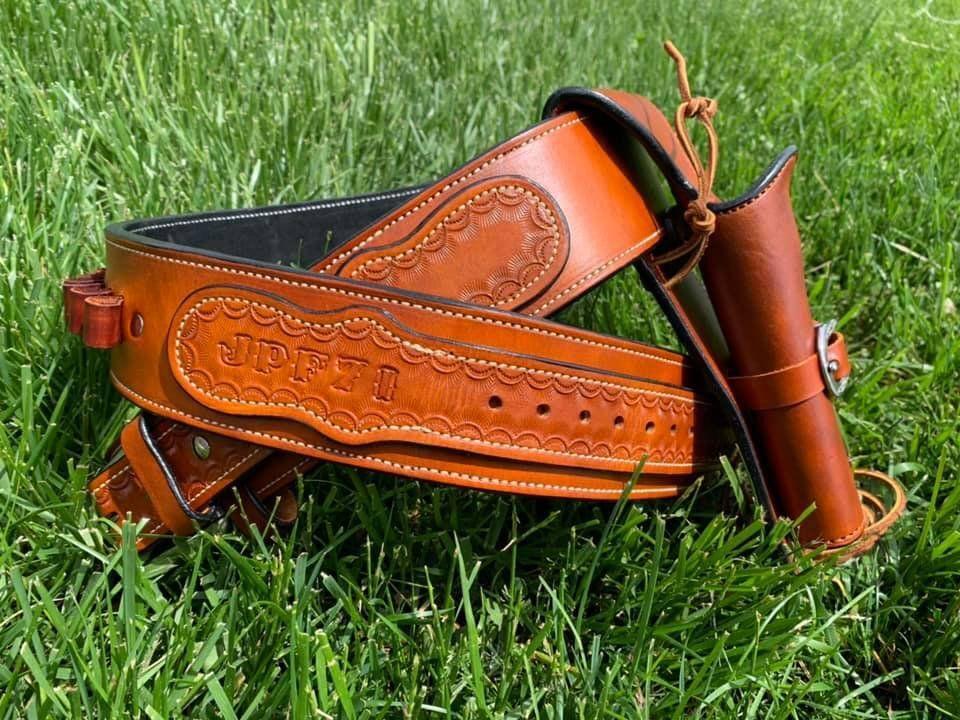 "My brother would say, 'You're the artist. I think you would love this,' but we never got to do leather work together," Bradley says. He lost his brother in 2015 not long after Mike was diagnosed with an aggressive type of multiple sclerosis.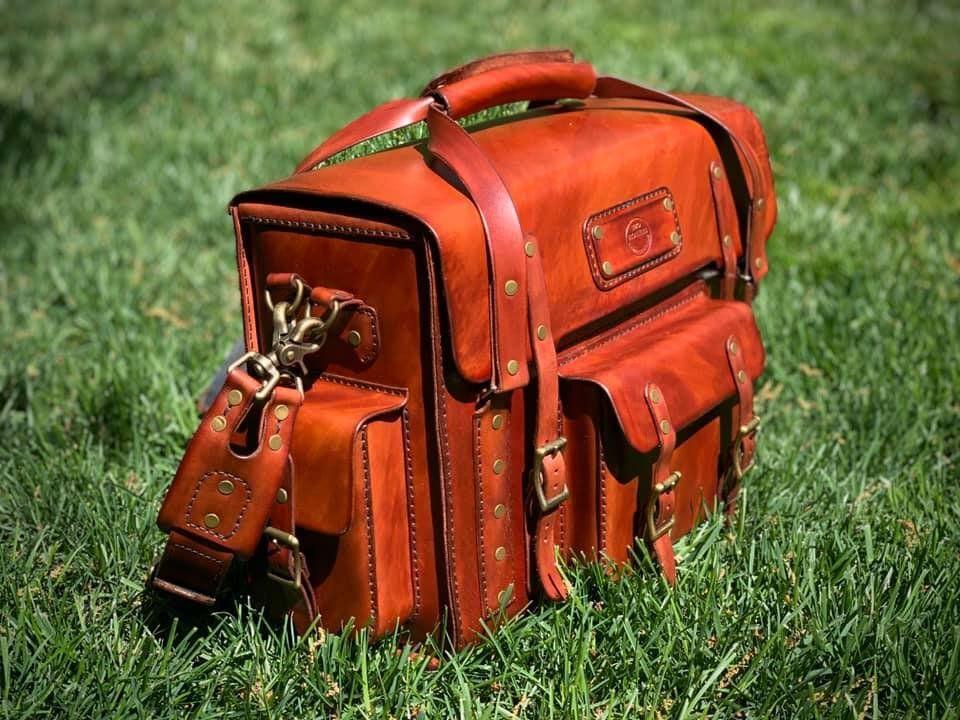 Wish you were here • "When we cleaned out his house, I packed up his tools, leather dyes and a pile of leather, all of which sat untouched in my garage for almost two years.
"In 2018, I said 'I'll be darned. I'm going to make a leather holster.' I made it, tooled it, stained it, and it came out pretty good, and everybody at the bar loved it."
Bradley branched out making belts, leather wraps to hold pint glasses, more holsters and custom guitar straps. "I had a business, but what to call it?"
"Why don't you call it Two Brothers?" his wife suggested.
A simple twist of fate • Bradley's ties to music in St. Louis run deep. When musicians, guitar techs, bass techs and crews spread the word about Bradley's leatherwork, the talk reached Adrian Silverstein, production manager at Enterprise Center. "We knew each other from way back to Mississippi Nights.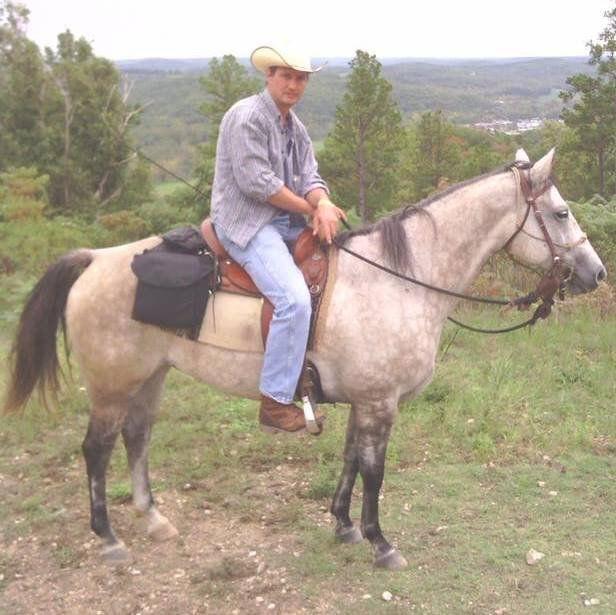 "When touring bands come to town, the venues often give them gift baskets. Adrian's wife, Sue, suggested that I make a custom guitar strap for John Mayer. A few days later, Adrian asked me to make a strap for Thomas Rhett.
"When I took the strap down, it turns out I knew Rhett's guitar tech. Later that day, he called me to say Thomas wanted me to be his personal guest for the show. So my wife and I went down and met him. Just before he went on stage he said, 'Look, the strap is beautiful. I want you to do all my straps for my next tour.'"
Be a light • Bradley has big plans for the future of his nascent business. "I want to build a business that can employ friends in the music business when they come off the road. Whether they want a creative outlet, or if they want to start a new chapter, I'd like to be there for them," he says.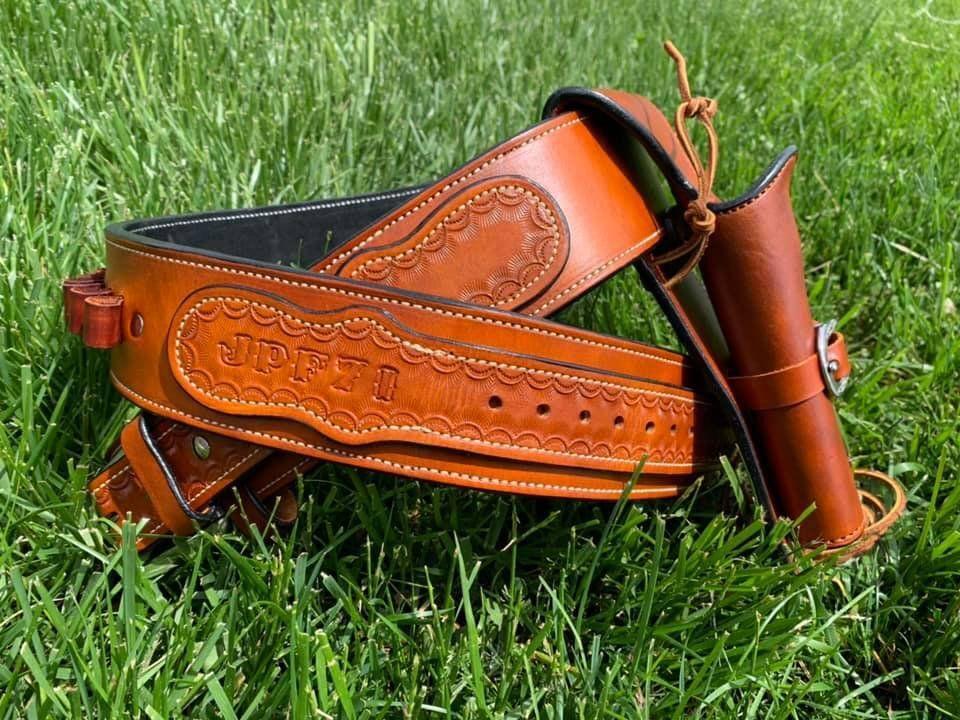 "I want it fun, and to honor my brother's legacy. He was a huge country music fan. He would have loved this."
---
Two Brothers Leather Works
Family • Bradley and his wife, Alisha McDermott, have three children in their blended family; Alisha's daughter Mia, 18, and her son, Ian, 16, and Jeff's daughter Bowie, 12. They live with two Newfoundland dogs, Cliff and Norm, who really are exactly like their television namesakes.
What he makes • Two Brothers Leather Works specializes in high-end custom leather goods made to order, hand-tooled and hand-stitched. Bradley has produced a wide range of products, but his primary focus is on guitar straps, holsters and pieces specifically designed for musicians.
Where to buy • Contact Bradley through his website, twobrothersleatherworks.com, for more information. Everything he makes is to order. One of his future goals is to have a line of standard products for sale online and in shops.