Barb Hueting's longtime customers know when they visit her booth they'll discover unique items they didn't anticipate, like an owl pin made from pieces of a tin globe. They'll find pieces they hadn't imagined, like holiday earrings with trendy 1950s designs on vintage Christmas seals, and etched copper necklaces from repurposed guttering, enamel or stones.
Sometimes, they participate in her process by giving her items they think she will find useful, like vintage tins, stamps, driftwood, glass buttons and odd pieces of ephemera.
Her creative uses of discarded things, the "trash" she turns to treasure, delights her audiences. "My goal has been to make creative and unique items that stand on their own merits. Recycling makes me feel good," she says.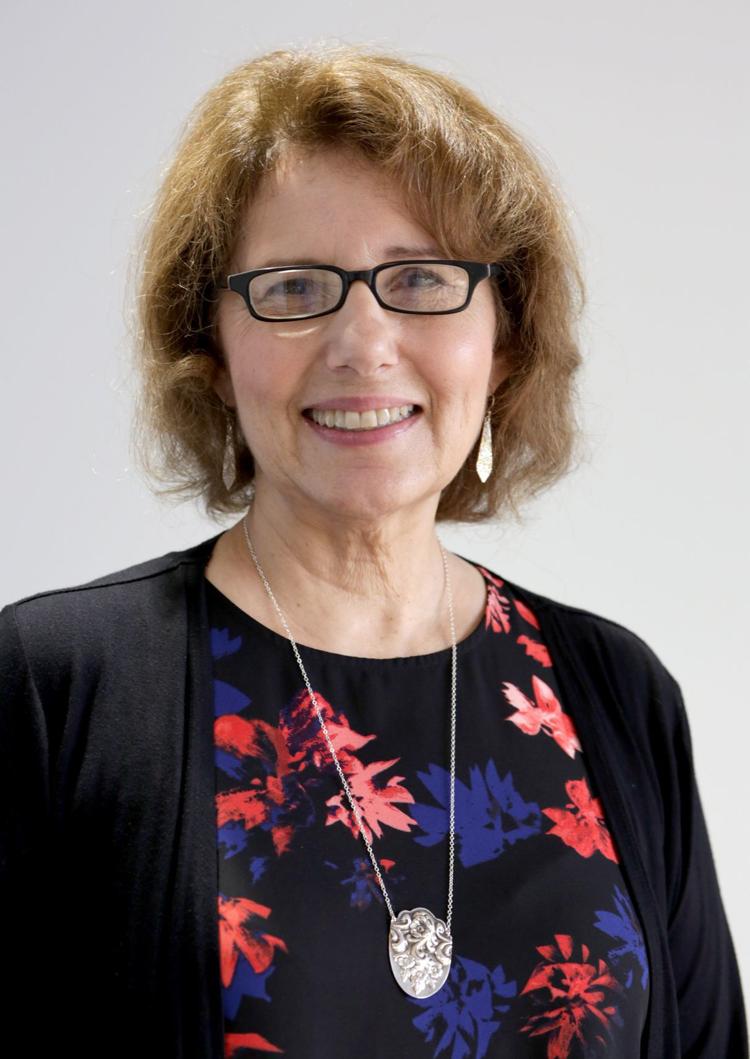 As Hueting's artistic journey continues, her exploration of new materials like sterling silver that requires new metalsmithing techniques pushes her to learn new skills.
Art in the attic • "I was one of those kids who lived in my own little world," Hueting says. "We had this attic, and I'd go up there to discover things. I'd make new things from old things, taking them apart and changing them into my designs. I would make collages out of old clothes. I would take old telephone wire and make it into musical instruments."
Her parents didn't discourage their imaginative daughter in her adventures. "They must have recognized that I was creative because they never scolded me for gathering items to create my art."
The opportunities of a university education • "Neither of my parents were artists. Their idea of college was strictly academic; they knew I liked art, but they refused to let me go to an art school. But the Dayton, Ohio, family had already sent her older brother to medical school at St. Louis University. They figured if she could go to the same city for an education with rigid academics at a good university, even with a degree in art, it would be OK. She attended Washington University for graphic design.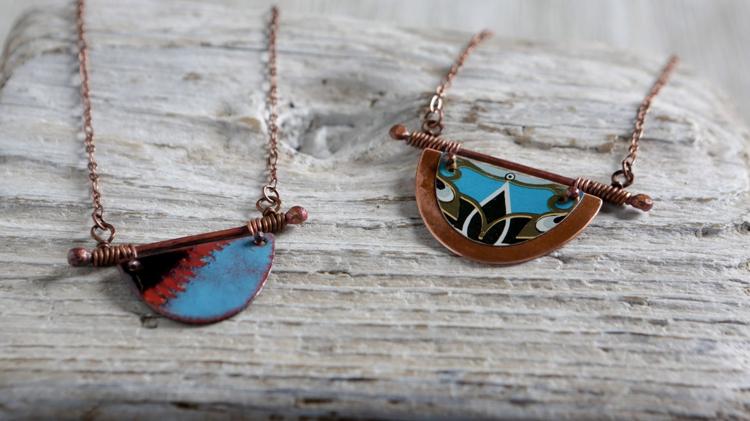 "It was honestly the best thing that ever happened to me," she says.
Designing a life of creative experiences • Hueting reaped a gladsome reward she hadn't expected as well. "I married another student, my husband, Scott. We had our drafting tables next to each other during senior year. ... We have always shared a love of design, art and architecture. It's a way of life for us.
"We both had a dream of living in a historical home. We found one in Alton. Soon, we had two little kids, and it wasn't feasible for me to work," she says. Hueting designed her own job, making angel figurines, "and later folk Santas, embellishing and costuming them with fabrics I found at flea markets and selling them at craft markets.
"People started calling me the angel lady, but after my first show I knew I needed some less expensive things, so I started making ornaments, and later, jewelry. I had a 90-year-old neighbor who would leave me little bags with stones, driftwood and odd things she picked up on her daily walks. I'd turn them into ornaments. I was basically cutting up trash — making trash into treasure."
Growth and change in art and life • Four and a half years ago, the Huetings sold their beloved home in Alton and moved to St. Louis. Barb set up her studio in the house. Today, Hueting's goals include broadening her focus to incorporate more of her fine arts and graphic design backgrounds into her work. With Scott's help, she's changing her business name and online presence. B. Hueting Creates will debut next month.
"I want to emphasize the creative part of what I do," she says. "Using found objects in my art will still be a part of my work, but I don't want it to restrict me."
---
Trash-to-Treasure Creative Recycling
Family • Husband, Scott Hueting; two daughters, Jenn Franklin and Melissa Mohr; two sons-in-law, Chad Franklin and Steve Mohr; two grandchildren, Henry and Mirabelle Mohr, 14 and 12; one studio mate, Millie, the Boston terrier
What she makes • Hueting creates jewelry and artworks from both new and recycled elements. Her work is ever-evolving as she acquires additional skills and explores new materials.
Where to buy • Hueting sells at local and regional art and craft fairs. Her work is available at the Jacoby Arts Center in Alton; at City Museum in St. Louis; and at Quad City Arts in Rock Island, Illinois. She also sells online at trashtotreasurecreativerecycling.indiemade.com.