The handmade soaps, soothing soaks, hand sanitizers and more that Carolyn Grebel and Debra Battles have been making at Heartland Fragrance for many years have taken on new importance in recent months as people keep hands cleaner and deal with stresses each day. To give customers more options for keeping hands clean, the women went into overdrive to offer a new product — high-quality fragranced and fragrance-free hand sanitizers.
"When the crisis hit, Debbie was actually overseas," Grebel says. "We immediately shut down. I didn't want anybody in the office because it wasn't responsible. Most of our team members are moms with families and kids home from school to take care of now."
Product development and production during a crisis • Grebel soon realized the company had everything on hand to produce hand sanitizers. She did the research, developed the formula and made the product.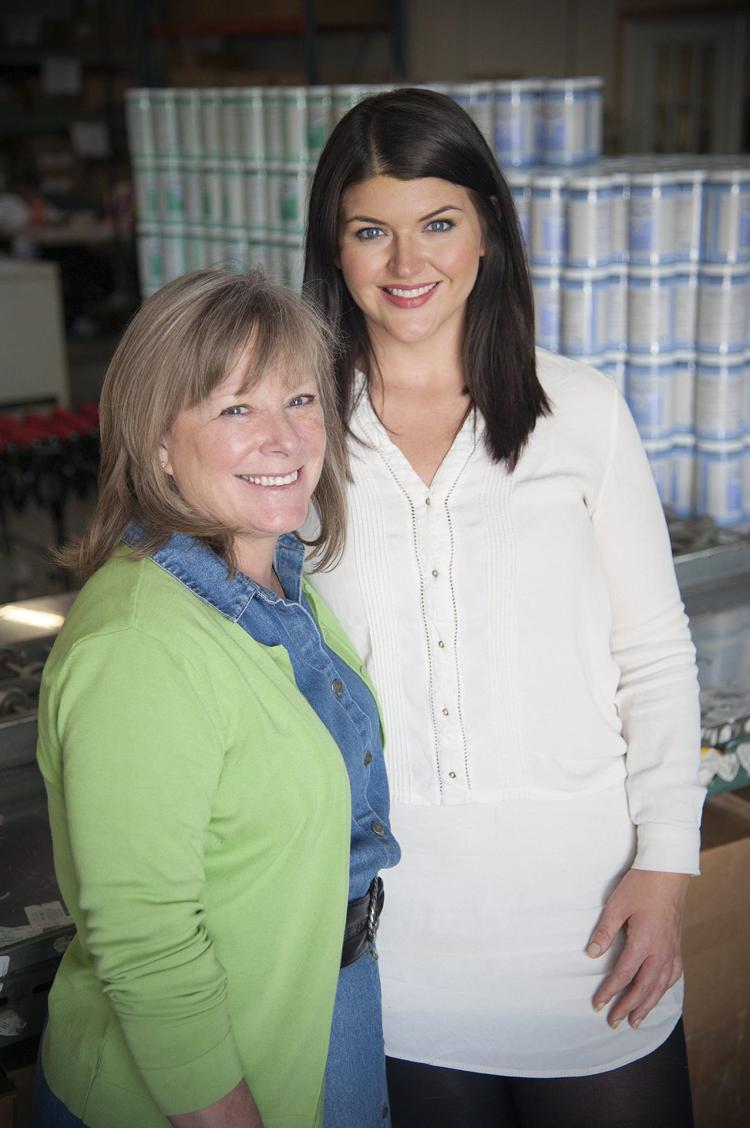 "We follow the World Health Organization formula. Our formula is up there as far as the alcohol content. You only need to be at 60 percent for hands and 70 percent for surfaces. We are at 80 percent. Our formula is liquid, and it's not drying because of the glycerin," Grebel says.
The company of spirited women • Battles and Grebel hadn't planned to become business partners. Circumstances brought the two together 10 years ago. Battles needed a person to handle social media for Heartland, which she had been operating for five years. Grebel, who graduated with a degree in psychology at the peak of the recession of 2008, needed work. The two met through a friend.
"I started with the social media, then doing marketing. We saw more and more potential in the business. We both knew we could make it something great," Grebel says.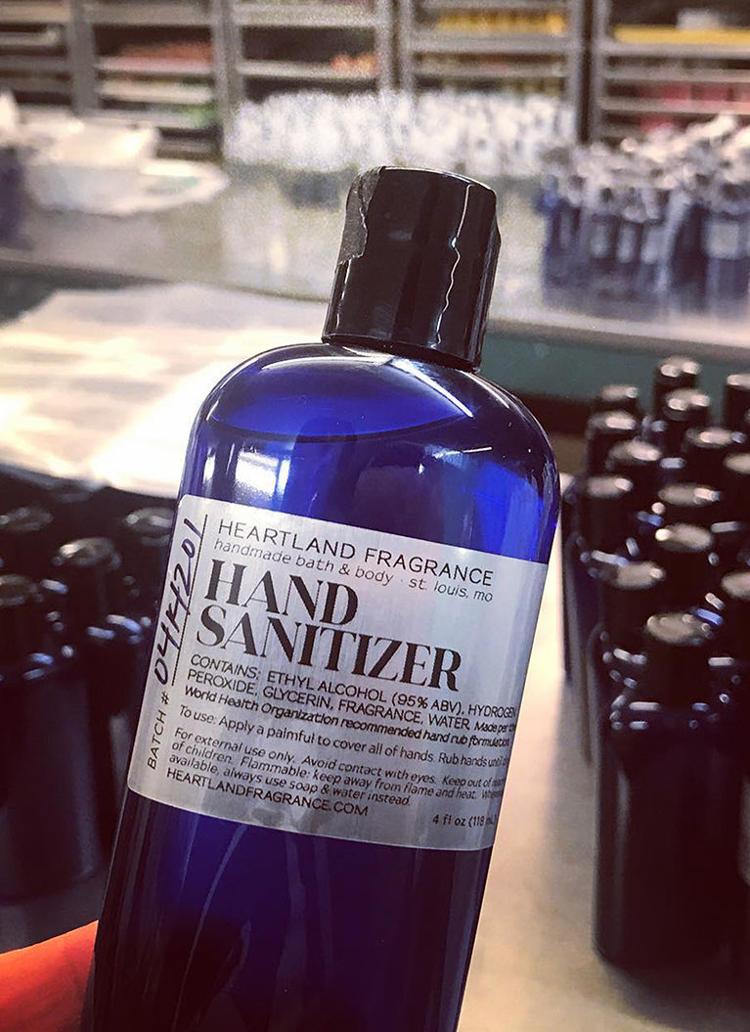 The partners transformed the products, built a strong workforce of talented women and expanded the customer base. "When we first started working together everything was beige and bland and didn't really represent either of us," Grebel says.
Today, the colors, fragrances and designs of their products are far from bland.
Pure, simple and stylish • Heartland's small-batch handmade soaps include jewel-like glycerin soaps, elegant olive oil bars, colorful loofah slices and flat-out fun ducky soaps that cover the bath waterfront from basic ducks to duck princesses, vikings, pirates, dinosaurs and more.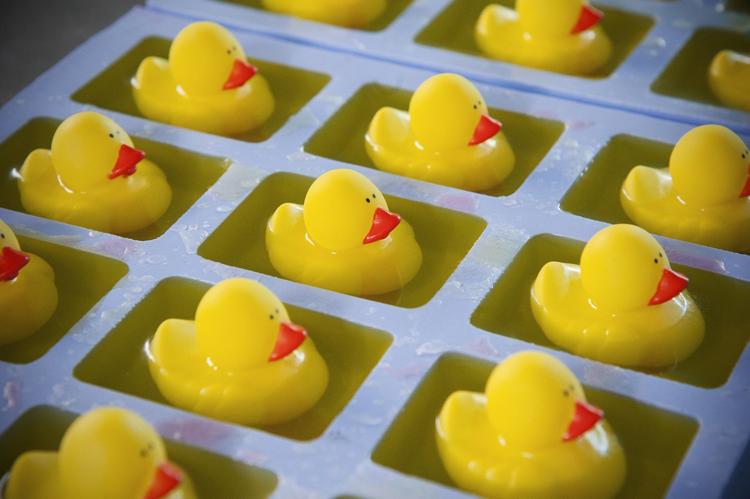 "If you're having trouble getting kids to wash hands or take a bath, a ducky soap is a good incentive," Grebel says. Fun-loving adults may enjoy them, too.
"The best products people could be using at home now are the olive oil soaps. Totally made from scratch, they are super-gentle, and can be made fragrance free. They are nice to your skin when you're washing your hands hundreds of times a day," Grebel says.
Old-fashioned remedies and self-care • They recommend their Epsom salt based mineral soaks as a stress reducer.
"When you're stressed your body aches, your muscles are tight, maybe you can't sleep, the benefits of a good soak in the bath can help," Grebel says. "It's like one of grandma's old remedies, that back-to-basics mentality."
Comfort • Although Heartland's main production now is the hand sanitizers Grebel makes, people are adding soaps and other products to their orders.
Not only do online customers buy product for themselves but they're also buying gift packages for others, like the interior designer in Virginia who sent a $250 gift box of soaps to a senior care facility in her area.
"Heather is a my friend of mine, and a customer. She places pretty bars of our soaps in the homes she designs," Grebel says. "This order was to do something special for the staff and residents during this scary time.
"If there is one silver lining out of this awful thing, I think people appreciate those pure, simple things in life that make it better. Who knew that an old-fashioned bar of soap would be one of the keys to our staying healthy?"
Be the first to know
Get local news delivered to your inbox!