While Mildred Dot Designs might be a new business, owner and designer Christina Murphy has been an art connoisseur for years, having graduated with a fine arts degree from George Washington University. After years of working in the communications field and doing silk-screen printing and drawing on the side, Murphy finally turned her passion into her work last year.
"I've always loved art, and I've always done silk-screen printing and drawing. So I've always had an interest, but a year ago I finally made it my real business," she says.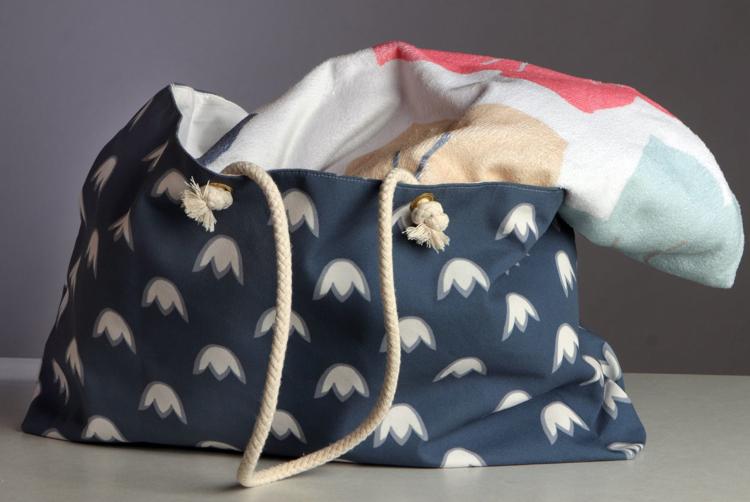 When in doubt ... travel • Growing up in Japan with her family, a lot of Murphy's earlier work is inspired by her time there. She pulled colors and designs from the culture she was surrounded by and even named her first collection Sakura, after the Japanese cherry blossom.
"I usually start by going through old photo albums, and I find my color palette through that and different designs," Murphy says.
Her latest designs were created based on Vero Beach in Florida, where she spent about a month living and soaking up the environment.
"For me, the inspiration is really all about the everyday world around me. I've always liked the idea of capturing sort of the ordinary moments in everyday life that kind of pass you by," Murphy says. "Instead of it always being about the big celebrations and the big things, I find that the real joy in life comes from the little things. I really pull from (my travels)."
Name game • Murphy named her design company after her grandmother Mildred and her husband's grandmother Dorothy, who went by Dot.
"They were both strong women that were born way before their time, and I wanted to make sure they were with me on this adventure," Murphy says.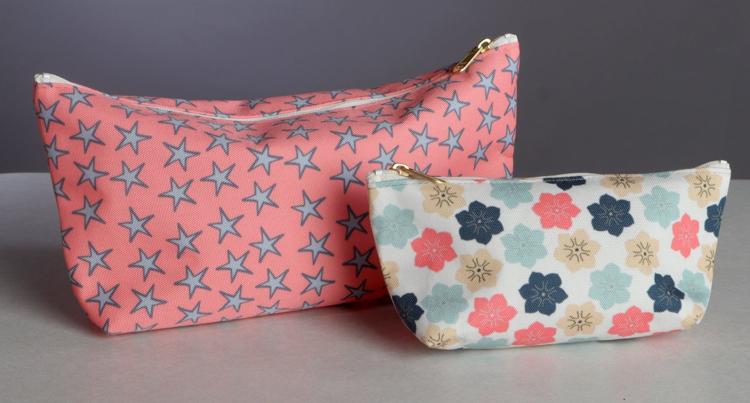 A two-part company • Mildred Dot Designs almost has two separate arms to its company. One part includes the products that Murphy designs and sells both locally and on Etsy. The second part is the vast majority of the company where Murphy's fabric designs are bought by bigger manufacturers.
"Like a lot of artists and illustrators and designers, you end up having a finger in a lot of different pieces of the business to make a whole viable company," Murphy says.
Taking on Barcelona • Murphy's most recent collaboration with Adobe's PhotoShop led to one of her design patterns being featured at the International Textile Machinery Exhibition in Barcelona, Spain.
"It was really cool, and it was really exciting to get a call from them saying that they would like to showcase several artists and that they wanted to showcase a pattern of mine in two different color ways because they were unveiling a new plug-in for their Adobe PhotoShop and just to highlight that," Murphy says.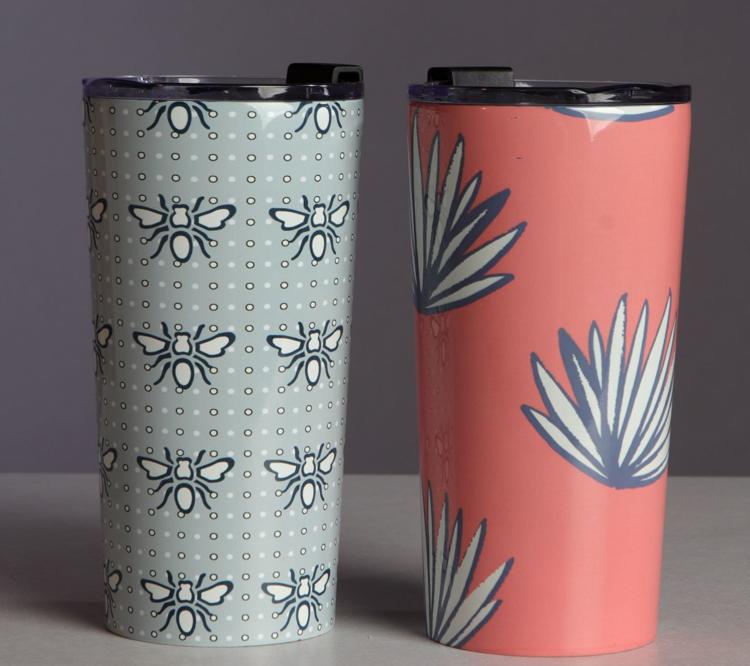 Show some St. Louis pride • St. Louis seems to be at the core of many of Murphy's designs, and the city is showcased in many of her products such as the totes, hats, pillow cases and mugs.
"St. Louis is my hometown, and a lot of my initial support and my cheerleaders have come from St. Louis, so I always like to identify and be loyal to my hometown even though I've grown up all over the world," Murphy says.
Artist • Christina Murphy
Family • Husband, Rob; three sons, Charlie, Peter and Henry; and two dogs named Mo and Mac.
What she makes • She designs patterns for manufacturers and creates products such as totes, hats, pillow cases and mugs.
How much • Ranges from $12 to $50