When Mindflowers designer Olivia Cupp models her designs inspired by the mod styles of '60s fashions, her partner Jairo Villa, camera at the ready, captures her free-wheeling moments in meticulous detail. The photos fill their Instagram account, as do pics of retro fashionistas whose purchases of MindFlowers' Paisley Kooks earrings, Power of Peace cork leather chokers, Daisy chain belts and more ring up sales across the country and the world.
Although the lights on disco dance floors dimmed before she and her partner were born, Cupp's other collection — Starstruck — recalls the era of big platforms, bigger hair and glam rock fashions of the '70s.
So, how did this designer of stellar fashions, accessories and home décor channel the past to come back to the future?
Do you believe in magic? • Cupp credits her parents and the soundtrack of her formative years as a big part of her design influences. "I was always into the music of the '60s. We always had music in our house. My mom was more country — Willie Nelson, Dolly Parton, Sonny and Cher, and my dad was more into rock," she says.
"As a kid I thought it was old people music, but fun; then I went to college, and I fell in love with it all over again."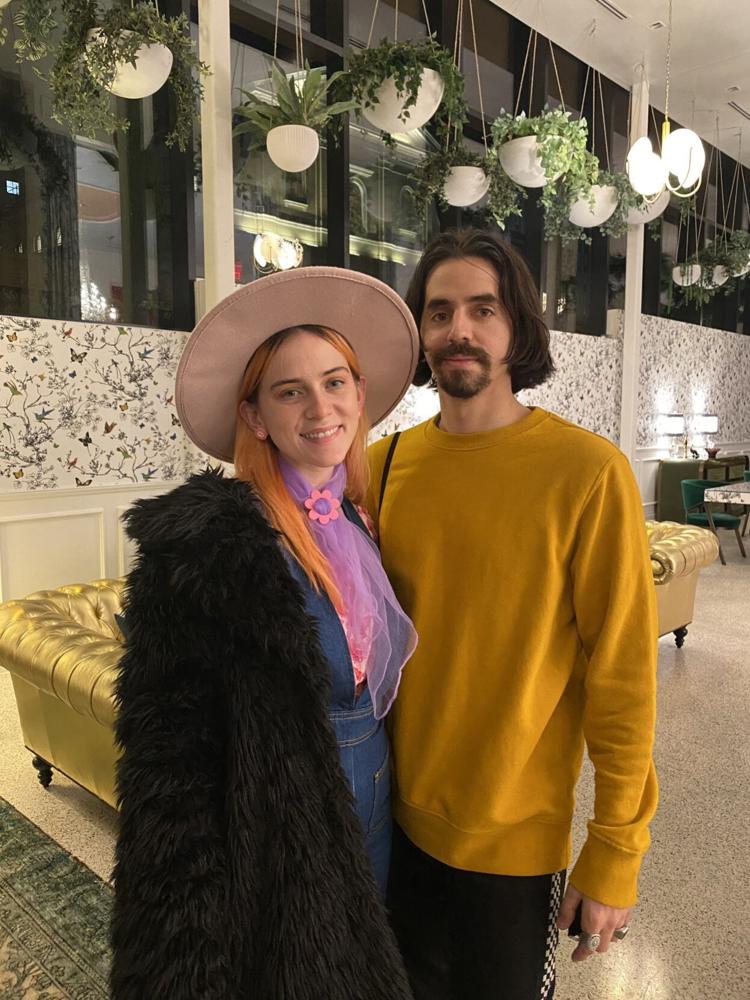 Carry on. Love is coming • Cupp attended Columbia College in Chicago where she studied fashion design with a focus in sustainability and ethics. Villa studied at the Miami Ad School, then did a few internships around the world. "I met Jairo while I was still in school," Cupp says. "He was an art director. When we met it was like the perfect partnership. Today, he does the back end, the creative marketing, the photography. I design and make the physical products, and I am the brand identity."
When Cupp graduated, she and Villa moved to Los Angeles where she worked in fashion and styling, but the job was not a good fit. After the first wave of the pandemic, the two moved to St. Louis, Cupp's hometown, and set up shop to concentrate on their business, MindFlowers.
White rabbit • MindFlowers grew out of Cupp's senior project at Columbia. She explored the '60s for a fashion design assignment. "It was wonderful, like falling down a rabbit hole," she says.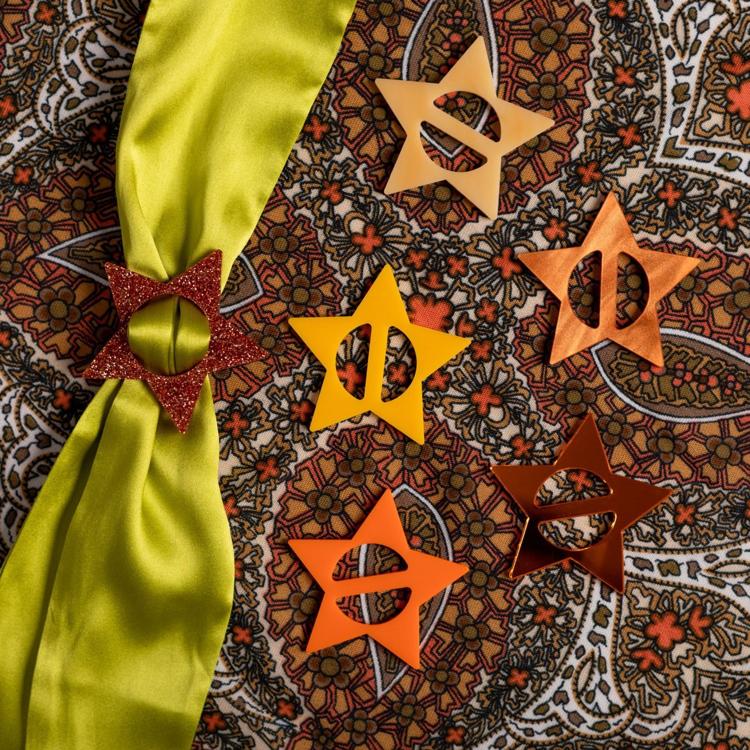 Cupp's '60s style icons ranged from Carnaby Street, to Hollywood, to Kensington Street. "The first designer I really fell in love with was Mary Quant — she was revolutionary," Cupp says. Her daisy collection, a nod to Quant's iconic emblem, reverberates with bright energy.
"My all-time favorite and forever designer will always be Bob Mackie," she says, "and then there's Biba designer Barbara Hulanicki. They are my main influences," she says.
For her senior show, Cupp designed the clothes and made the '60s style accessories, learning to work with plastics and a laser cutter. Both were a hit. MindFlowers was born.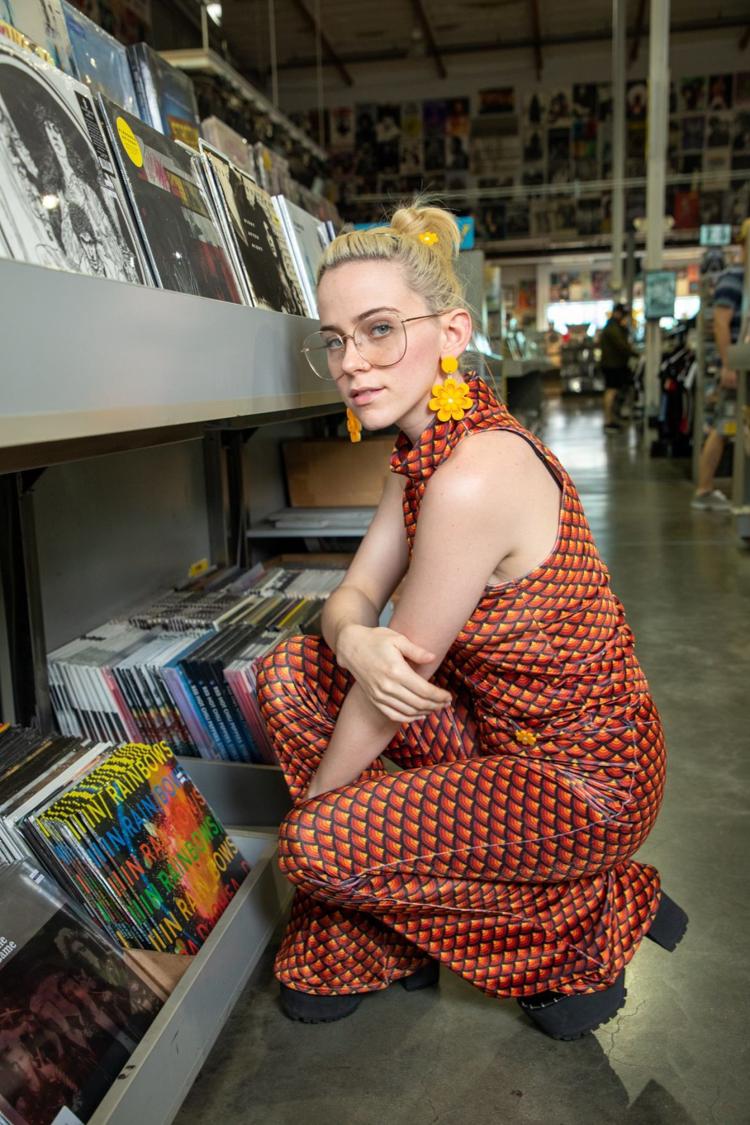 The mod squad • Cupp's fashion savvy combined with Villa's marketing, social media and photography skills boosted their online presence.
So too, did creative collaborations, like their work with the Hippie Shake, a virtual vintage clothing store in the United Kingdom, which led to the Starstruck Collection.
"Right now we're working on a collab project with an Australian group, Flaire Street. They are working with Barbara Hulanicki, the original designer and owner of Biba. Oh my gosh, she's probably going to see something we've designed!" Cupp said.
Good vibrations for planet Earth • The couple's next steps in business go beyond fashion. "We use acrylic for our products, which is an ethical, sustainable material. We've collected all our scraps from day one. We're hoping to get the machinery to recycle these scraps into 100 percent recycled new items," Cupp says.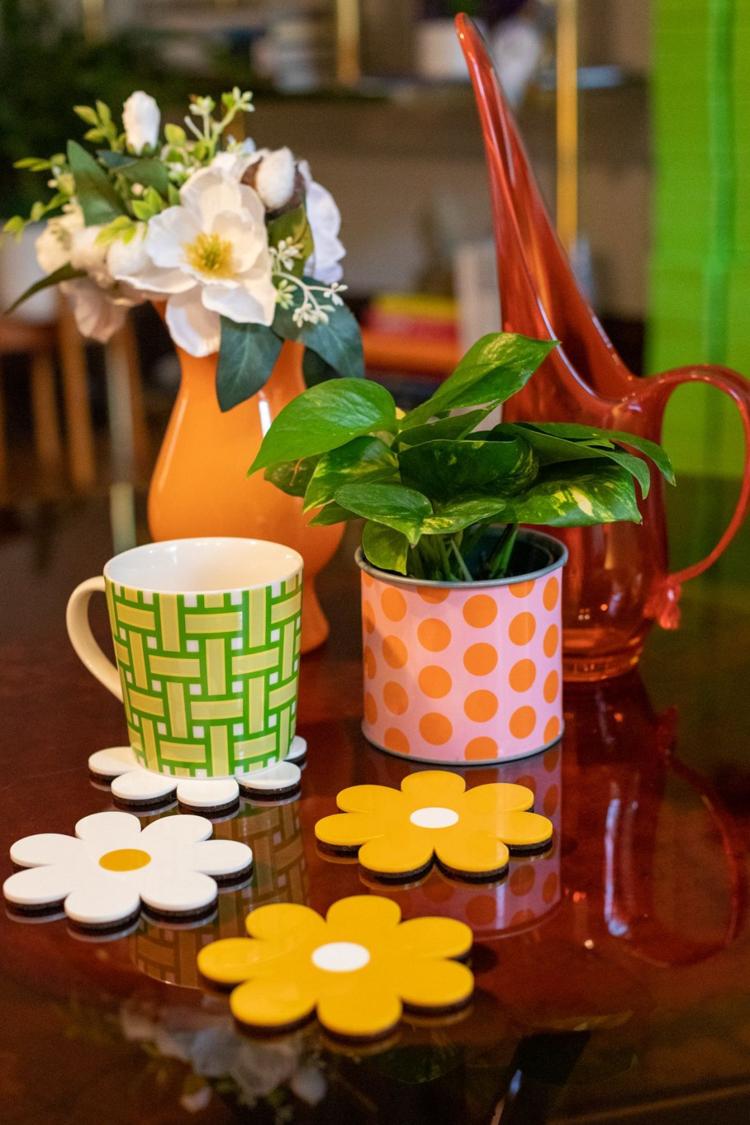 "People are using acrylic as the dividers for protection during COVID. There aren't resources in place to recycle the amount we're using into materials that can be made into new goods. Within the next year we are working on investing in the machines to chip and recycle plastic going forward that can be made into new designs."
Makers • Olivia Cupp and Jairo Villa
Ages • Cupp is 24; Villa is 28.
Family • Olivia Cupp and Jairo Villa are partners in business and in life.
What they make • Creative accessories for fashion and for home décor inspired by the culture, music and art from the mod '60s through the disco '70s. Cupp handles the design and manufacturing of their items while Villa manages the website, the advertising and photography for their company.
Where to buy • mindflowers.shop
How much • Small items, personal accessories and jewelry, $11 to $35; Home décor $30 to $75
Every week, we feature a St. Louis-area home to showcase, usually because of its great style; but sometimes, just being quirky earns it the distinction.