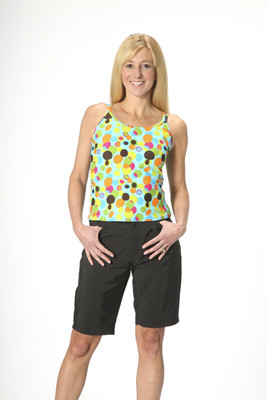 We like a swimsuit that not only covers up any unflattering areas, but also looks good. We found Girltrunks.
Girltrunks are fast-drying bottoms that come in two lengths. They're great for women who are active on the beach or lake and women who don't feel comfortable in a two-piece or bikini bottom. Tops are also available in two styles: halter and tank.
To buy • $79 for bottoms (sizes 4 to 24) and $59 for tops (sizes 4 to 24) at mygirltrunks.com.