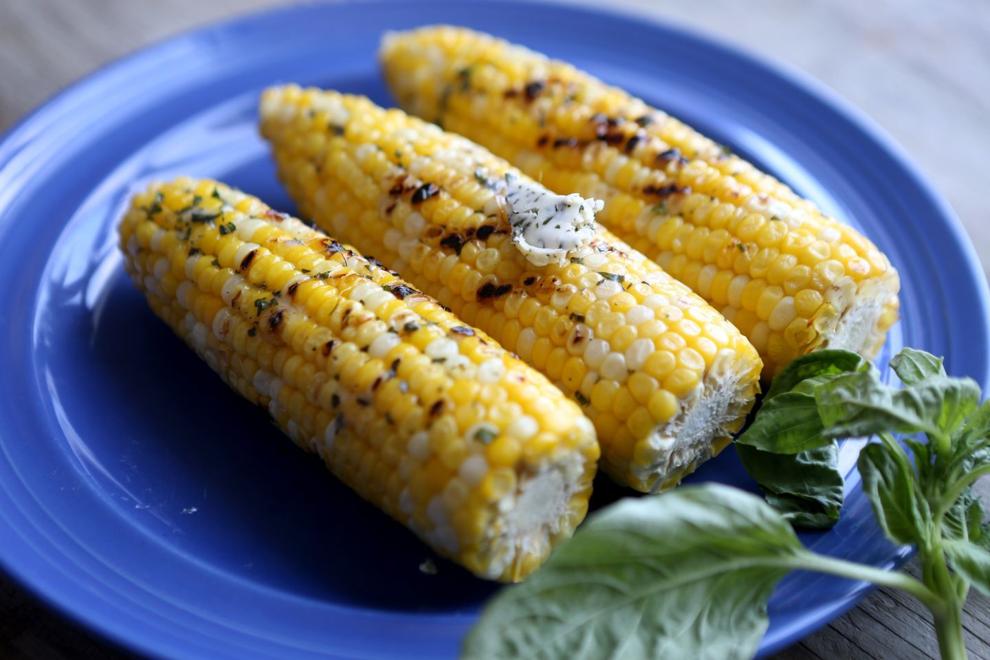 1 stick softened butter, see note
¼ cup basil, chopped, see note
Note: To soften butter, leave it out for 2 to 3 hours. You can make this recipe in a food processor, but it will require two sticks of butter (unsoftened is fine) and ½ cup of basil (unchopped is fine).
1. With a spoon, mix the basil into the softened butter, or place butter and basil in a food processor and process until well-mixed. Store in refrigerator until needed.
2. Serve with hot corn, preferably grilled. To grill corn, soak the corn, including its husk, in water for at least 30 minutes and set on a hot grill grate. Turn occasionally until done, about 10 minutes. Remove husk and silk before eating.
3. Basil butter can also be served with peas, green beans or eggplant, on cooked chicken or eggs or on cooked pasta.
Per serving (butter only): 51 calories; 6g fat; 4g saturated fat; 15mg cholesterol; no protein; no carbohydrate; no sugar; no fiber; 1mg sodium; 3mg calcium.