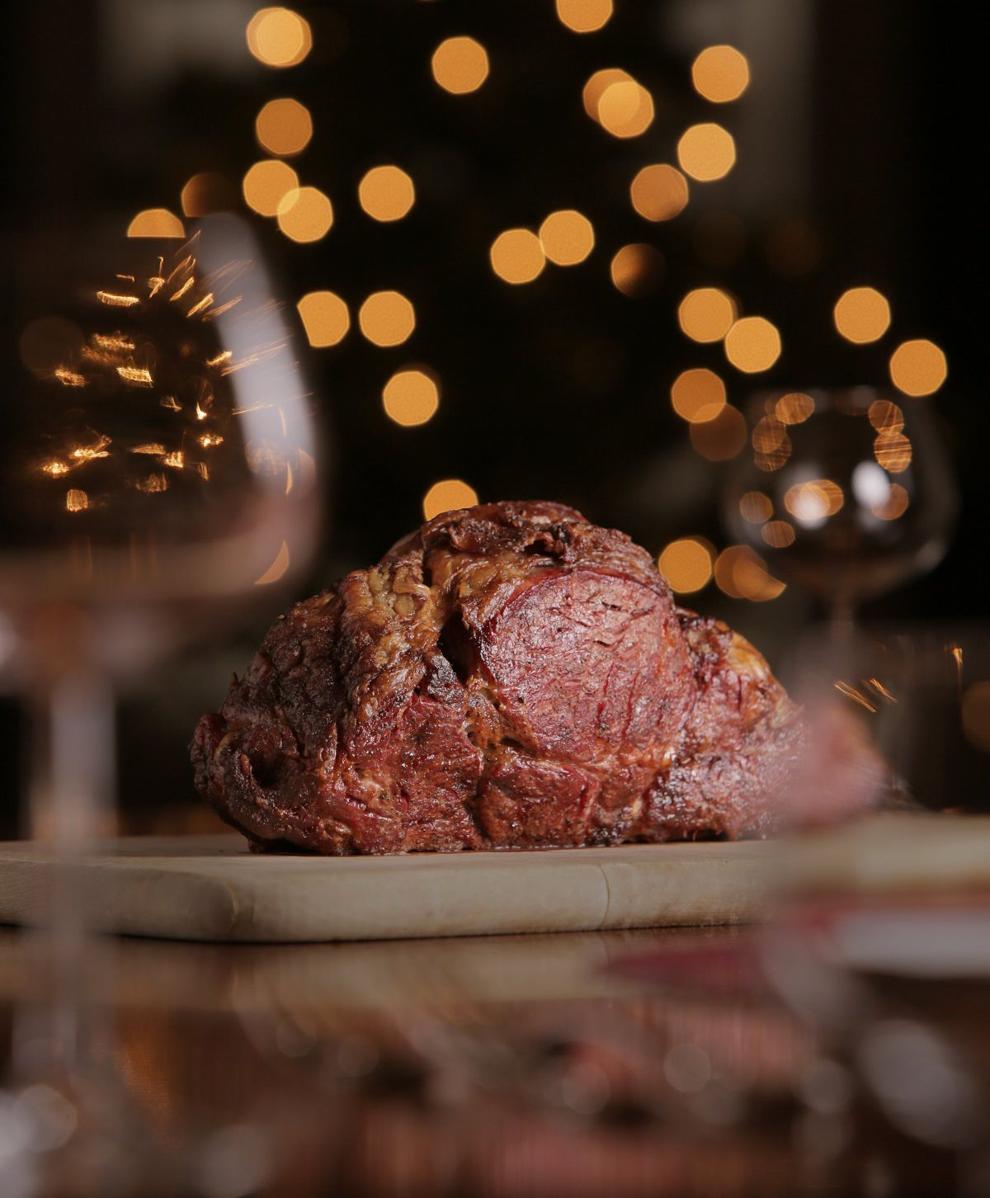 1 (4-rib) rib roast, about 6 to 8 pounds
6 tablespoons kosher salt
6 tablespoons freshly cracked black pepper
1. Light a fire on one side of a large kettle grill, using about enough charcoal to fill a large shoe box. If you have a gas grill, turn the gas on medium high on one side. Or preheat an oven to 400 degrees.
2. Dry the roast with paper towels, then rub it all over with the salt and pepper, pressing gently to be sure that it adheres. When the fire has died down and the coals are covered with white ash, place the roast bone-side down on the side of the grill away from the heat, being very careful that none of the meat is directly over the coals or gas (if using an oven, place the meat on a rack in a baking pan). Put the lid on the grill and open the vents about ¼ of the way.
3. Cook, adding a handful of fresh charcoal every 30 minutes (if using charcoal) until it is done the way you like it: 1 hour and 40 minutes to 2 hours for rare (1 hour and 50 minutes to 2 hours and 10 minutes in the oven). To check for doneness, insert a meat thermometer into the dead center of the roast: 120 degrees is rare, 126 degrees is medium rare, 134 degrees is medium, 150 degrees is medium-well and 160 degrees is well done.
4. Remove meat from grill, cover it loosely with foil and allow to rest 20 minutes or so before carving.
Per serving (based on 8): 590 calories; 35g fat; 14g saturated fat; 200mg cholesterol; 66g protein; 3g carbohydrate; no sugar; 1g fiber; 4,485mg sodium; 49mg calcium.
Recipe from "How to Cook Meat," by Chris Schlesinger and John Willoughby