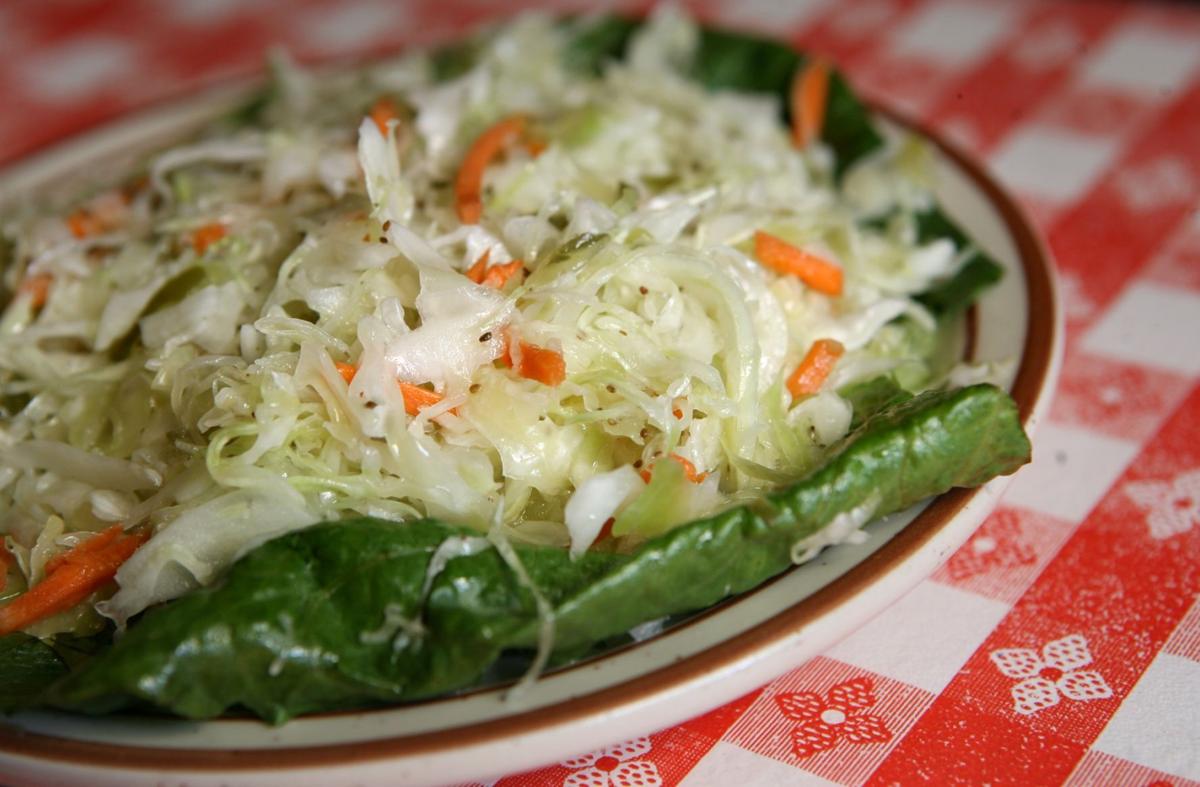 Q • We received two requests for Rigazzi's coleslaw recently, the first in November from reader Susan Orton of Mesa, Arizona, and the second from Kenneth Stallman of St. Louis in March.
A • Two requests for the same recipe in one year is uncommon, but two requests within months is quite unusual. When we first asked Rigazzi's to share, owner Joan Aiazzi was hesitant. It's a very popular menu item.
After the second request, our archives revealed that her husband, Mark, had shared the recipe with us in 2012. She laughed when I asked her if the recipe Rigazzi's uses today is still the same.
"That recipe hasn't changed since my father-in-law, Louis Aiazzi, first prepared it in 1957," she said. "After we spoke I vaguely remembered Mark and our longtime chef Jim Murphy might have done that."
We decided to reprise the recipe today, in time to serve with the Lenten fish dinners and Easter hams we'll probably enjoy in the coming weeks.
There's no secret ingredient and no tricks in its preparation for the dish. The secret? The coleslaw, made fresh daily at the restaurant, isn't loaded with additives or preservatives to blunt the flavors. The earthy taste of cabbage, the sweetness of the carrots and pickles, the tang of vinegar and the aromatic celery seed comes through full force.
"It's been a customer favorite since we opened," Joan Aiazzi says. "Friends in the restaurant industry say it's a time-saver to buy slaws and salads premade, but that's just not how we do things at Rigazzi's. We make from scratch."
The slaw makes a perfect side for any of the sandwiches. Its tang and sweetness play well against the red sauces with the pastas, too. The recipe is best made a day ahead of time to give the flavors a chance to develop.
The roofed and heated outdoor patio Rigazzi's built in 2015 is dedicated to Mark Aiazzi, who died in 2013. "He loved the outdoors. We had tables on the sidewalk before we built the patio. He would be outside often, usually puffing on a cigar, so there's a plaque on the wall — Mark's Terrazza."
Rigazzi's
Would you like to request a recipe from a restaurant that is still open in the St. Louis area? Send your request along with your full name and the city you live in to reciperequest@post-dispatch.com.
45 recipes from some of St. Louis' favorite restaurants