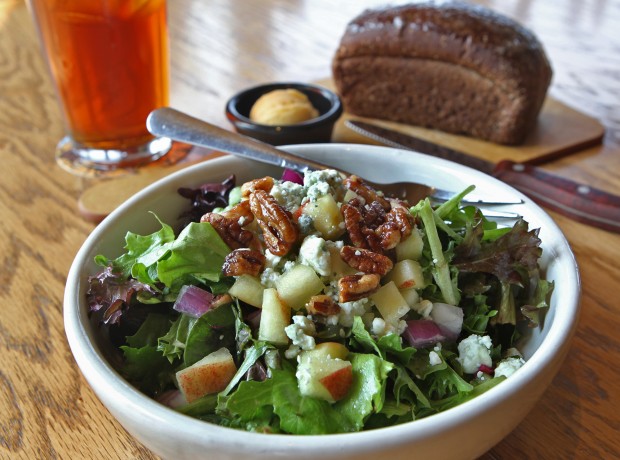 Q: I always order the Summer Blend Salad with Balsamic Vinaigrette at 54th Street Grill, I just can't ever get enough! Could you please find out how the vinaigrette is made?
— Bernie Denkler, Edwardsville
A: This salad is a favorite of 54th Street Grill president Michael Norsworthy, who discovered it at a dinner party about 10 years ago.
"I just loved it, so we got the recipe," he said. "It became the kids' favorite salad; we served it at Thanksgiving."
Five years ago, Norsworthy added the salad to the menu at 54th Street, a family-owned chain with 19 casual-dining restaurants, including seven in the St. Louis area. "It was a home run right away. I probably should have put it on the menu sooner," he said.
The restaurant uses fresh apple. At home, Norsworthy said, "it's fun to use different fruit. Strawberries, blueberries and even mandarin oranges are great."
Special Request is written by Kirkwood resident Alanna Kellogg, author of the online recipe column KitchenParade.com and "veggie evangelist" at the food blog about vegetables, A Veggie Venture.
---
To request a restaurant recipe • Send the name and location of the restaurant and a description of the dish to RecipeRequest@post-dispatch.com. Restaurants featured in this column must be in the St. Louis area. Include your name and daytime phone number.