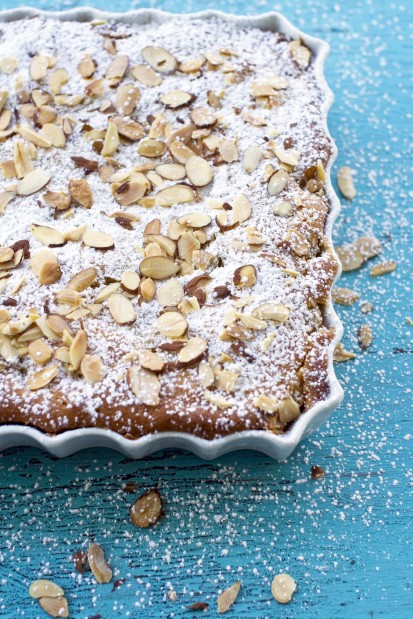 Butter cake has many meanings to many people in many places.
Germany's butter cake, for example, is a yeasted confection topped with ample amounts of butter and sugar, sometimes almonds. Philadelphia and St. Louis also have butter cakes, sometimes yeasted, sometimes not, and always considerably more gooey than Germany's. Homemade versions in St. Louis generally start with a cake mix and have a gooey cream cheese custard on top.
So why not add one more version to the mix, this one based more on season than location, and borrowing ideas from all of the above? We incorporated pears for a cake perfect for fall, but they can be omitted, as can the almonds. We also added a touch of cardamom, but feel free to use cinnamon or ginger if those spices are more to your taste.