It seems like you can't swing a broomstick in October without hitting some kind of squash. The deep golds, oranges, and greens perk up porches, tumble out of cornucopias, and in general covey the awesomeness of autumn. They make up part of a huge family called Cucurbitaceae; its nearly 1,000 species include everything from the plants that give us loofah sponges to giant pumpkins that can tip the scales at 2,000 pounds. And here's something else surprising about squash: It turns out you can eat them, too.
Jokes aside, squash of all kinds are a real treat for the body. "Vitamin A is a nutrient found in squash that aids in bone growth and reproduction, and it fosters a healthy immune system," says Dr. Graham Colditz, associate director of prevention and control at Siteman Cancer Center. "Squash also contains beta-carotene — what the body converts to vitamin A and is responsible for the orange tint of this food — which studies have suggested help reduce colon cancer risk. Together, these nutrients support a well-rounded diet."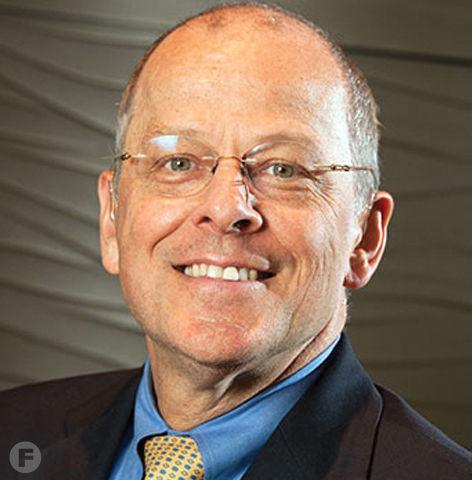 High-fiber diets are best known for their help with digestion and weight control, but Colditz says that recent findings have revealed that foods that are high in fiber may lower blood pressure too. Squash are also a fine source of potassium, which keeps blood pressure in check. "Fiber, potassium, and vitamin A all have unique properties that help reduce your risk of chronic diseases, like heart disease, obesity and diabetes. A high intake of colored vegetables like squash is also associated with a lower breast cancer risk."
And though squash is an exceptional source of nutrients, Colditz does stress moderation. "While squash itself doesn't have many calories from fat, be careful of eating too much at one time as it does have a high percentage of carbohydrates that can lead to weight gain," he says. "Being overweight has been attributed to many types of cancer. Remember, portion control is key when it comes to tasty and hearty foods just like squash."
From creamy delicata to hearty acorn, squash can fit into almost any meal. Their varied textures are as wide ranging as their uses: Tuck into earthy, roasted butternut squash as a seasonally on-point side dish, or coax spaghetti squash into long strands and try it as a substitute for pasta in an entrée. (Our excellent recipe at right for "Spaghetti" Squash with Quick Marinara will get you off and running.)
"Having a mix of vegetables is, in the long run, much healthier than just eating one all the time," Colditz says. "Getting squash, along with other colored vegetables, is definitely a healthy way to go."
---
Your Guide to Squash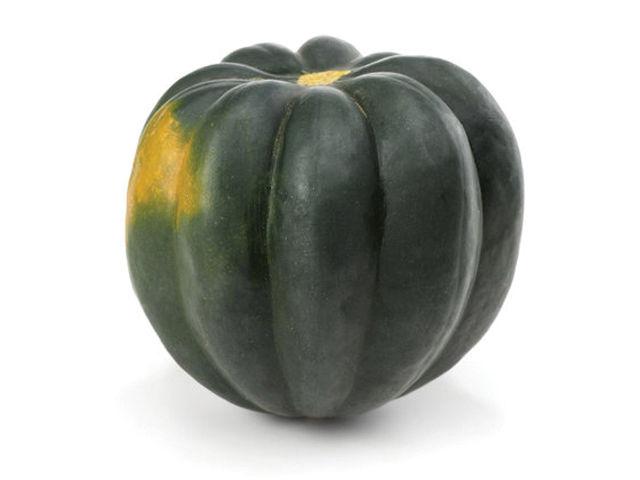 Acorn
At the turn of every season, there are endless ways to infuse homes and tablescapes with decorations inspired by nature. By the time October rolls around, it is squash. Look beyond the great pumpkin: Acorn squash have deep green exteriors gorgeously splashed with patches of gold. But they can be so much more than a centerpiece. Scoop out the flesh and fill it with hearty soup for a catalog-worthy presentation. Simpler still, split an acorn squash in half, remove the pulp and seeds, drizzle the flesh with brown sugar, syrup and butter, then toast for a sweet autumn treat.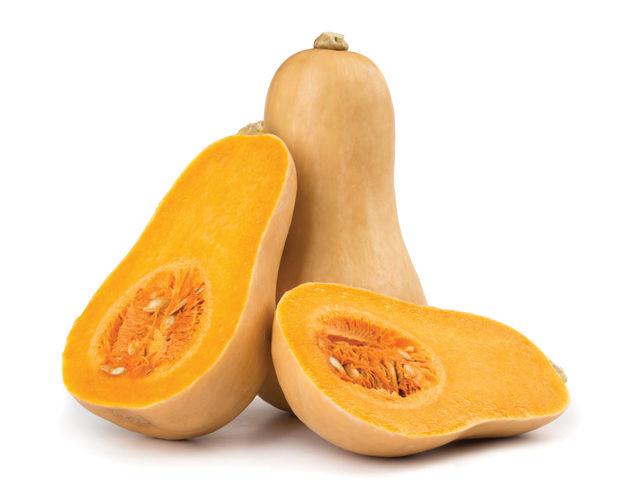 Butternut
If you're intrigued with the idea of cooking with gourds but aren't quite sure where to begin, look no further than the butternut. For starters, its pale peach skin and distinctive bell shape makes it easy to identify. It pops up in many autumnal recipes for lots of good reasons: Unlike other kinds of squash, its skin is easy to peel, there's a lot of flesh to work with, and it contains relatively few seeds. Cut it into cubes and roast with a bit of salt, pepper, and olive oil for a couldn't-be-easier side dish, or purée it with vegetables for butternut squash soup. It's sweet, but it's also healthy, packing more vitamin A and C than any other squash around.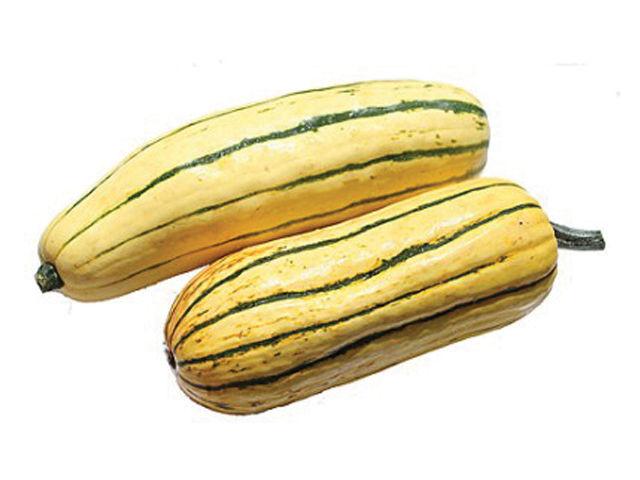 Delicata
Think of the delicata squash as a fancy zucchini. They're the same species, and both of their skins are edible, but the pale yellow delicata are almost dapper, decked out as they are with deep green pinstripes. Some chefs even prefer it over butternut, thanks to its brown-sugar flavor and creamy texture. Roasting is a sure fire way to bring out these attributes, more so when delicata squash are paired with red onion, savory herbs, and served alongside fall favorites like turkey or pork. Even steaming it in the microwave will yield tasty results. It's high in fiber, low in calories and gluten free — just three more reasons to give the delicata a go.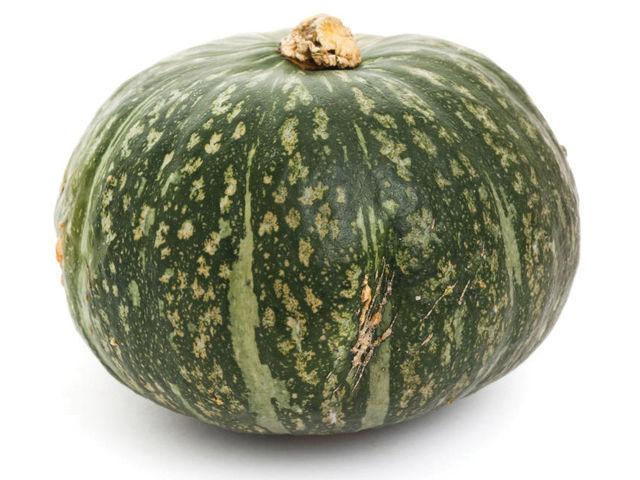 Pumpkin
No porch is complete without a pumpkin in October — and no kitchen should be either. Some are better for carving than baking, though avoiding pumpkins with broken stems and soft spots is a good rule of thumb for both. Large jack-o'-lantern pumpkins tend to be bland and fibrous, but smaller ones, such as New England Pie, Sugar and Baby Pam, can be stuffed, roasted, baked or steamed. Pumpkins have a broad range of shapes and sizes, but nearly all of their seeds are edible and make great snacks. If you're feeling particularly ambitious, try your hand at making homemade pumpkin purée: It freezes for months and will elevate every fall and winter recipe that calls for it.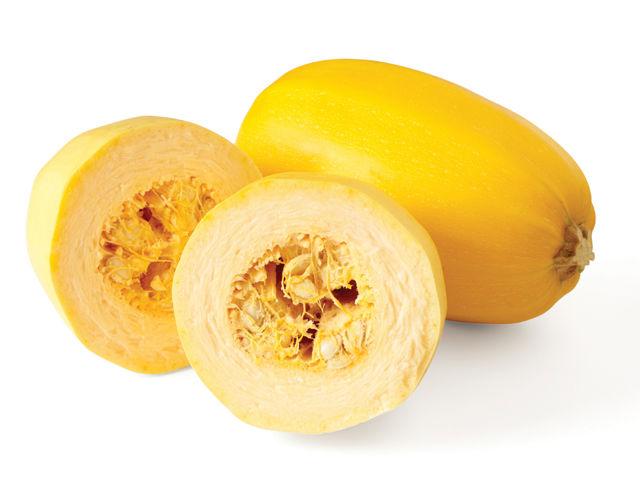 Spaghetti
The enduring popularity of zoodles — that is, zucchini noodles — was a surprise to everyone except spaghetti-squash enthusiasts. They've known for years that squiggles of squash are tasty, fun to prepare and a satisfying addition to any meal. Oval-shaped and pale yellow on the outside, its golden flesh on the inside easily peels away in ribbons after it's roasted in the oven or microwave. Though it's unlikely anyone will mistake spaghetti squash noodles for traditional ones, it ably soaks up the taste of the ingredients it's combined with: Think flavor-forward ingredients like garlic, mushrooms, shrimp or Parmesan cheese.

In Good Taste is brought to you in partnership with Siteman Cancer Center. Watch for more healthy, seasonal cooking ideas each month.