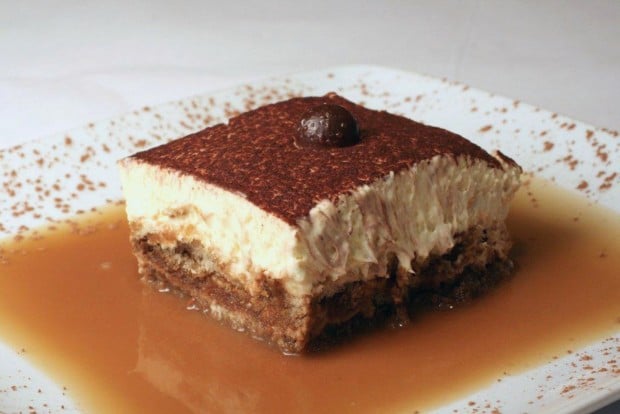 Q: I love the tiramisu at Brio's. I order tiramisu everywhere we go, and I think Brio's has the best.
A: There seem to be as many variations on tiramisu as there are Italian cooks. The only universal elements are some form of sponge cake and some form of rich cheese filling.
At Brio Tuscan Grille, the cake layers consist of ladyfingers infused with sweet Marsala and brewed espresso. The deep flavors of the wine and coffee add a bold character to the rather neutral ladyfingers.
What really makes any tiramisu is the egg-enriched, creamy filling. Brio's tiramisu is rich with the Italian cream cheese, mascarpone. Although the cheese itself is not sweet, mascarpone is often used in desserts and sweet dishes. Here, the cheese is flavored with more Marsala and espresso and sweetened with just a bit of sugar.
As if that weren't dessert enough, the Brio tiramisu may come in a puddle of sauce. "The sauce is a coffee sauce from Bravo," said executive chef Jay Witte. "It is great." Bravo Cucina Italiana is Brio's sister restaurant, with locations in Des Peres and throughout the Midwest.